Post Coronavirus Holidays The Future Of Travel
Post-pandemic travel: How holidays may look in the future

June 10, 2020
The world is beginning to emerge from lockdown (popular destinations such as Greece, Spain and Portugal are leading the pack in Europe), and airlines are slowly taking off again – but even when the coronavirus (Covid-19) pandemic is officially declared over, the way we travel will change. But what will this 'new normal' look like?
Politicians are already in talks over 'air bridges' and 'Covid passports' to speed up re-opening of air travel. We may also be saying hello to a new world of testing, health questionnaires, physical distancing, facemasks and quarantine. Snacks and drinks from the trolley, meanwhile, are on their way out – at least for now. And on short haul flights, the only alcohol served on board will be hand steriliser.

Holidays at home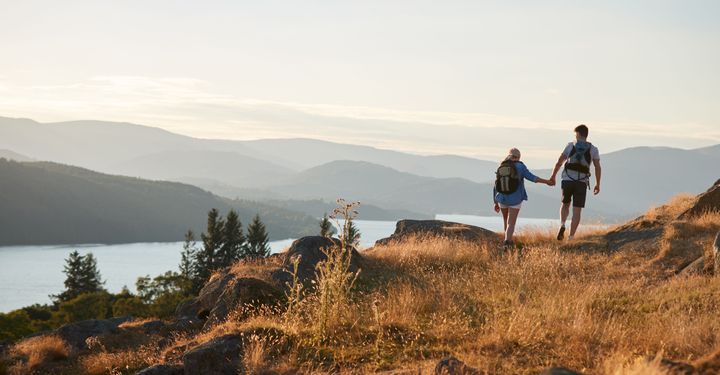 Obstacles to foreign travel and worries about being locked down abroad if there's a new outbreak could tempt more of us to take our family holidays in the UK.
Once lockdown eases and visitor attractions, hotels, pubs and restaurants reopen, driving to Cornwall, the Lake District, Yorkshire or the Highlands may seem a lot more hassle-free than flying to the sun. But don't expect many bargains – cash-starved hoteliers may not be able to resist hiking prices if there's a surge in demand.


Pre-travel testing and post-travel quarantines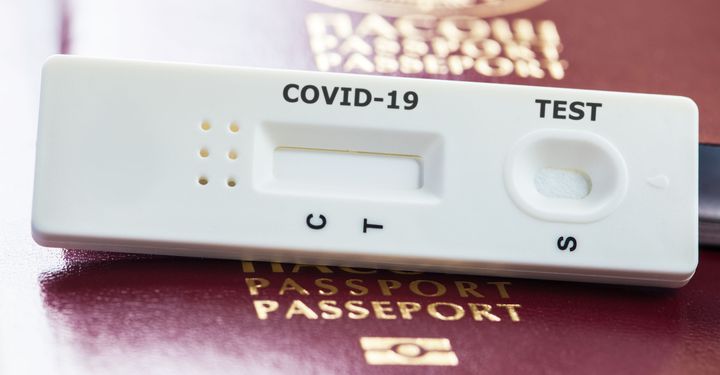 The idea of a 'Covid passport' (ie a medical certificate stating you've had the virus and recovered or have been vaccinated) has been proposed as a way to get travellers abroad again.
While there are no serious, government-backed efforts to make this a reality, on the chance that it is implemented, anyone who hasn't had the virus will likely have to go through testing and possible quarantine on arrival and on return home.
So what might this look like if you go abroad? Take Greece, one of the first destinations to re-open its doors to foreign visitors, for example. In the coming months, visitors to Greece will be tested for the virus on arrival and must stay overnight in a government-approved hotel until the test results come back. Those who test negative for Covid-19 must self-isolate for a further 7 days; those who test positive will be placed in supervised quarantine for 14 days. After your holiday, you may need to self-quarantine for 14 days at home in the UK. This newly enforced rule is up for review on June 29.


'Air bridges' and 'travel corridors'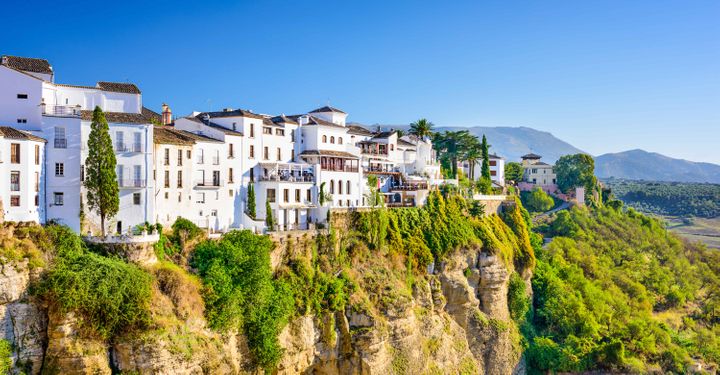 Of course, all that hassle for immediate holidays may be avoided. Mark Tanzer, chief executive of ABTA says quarantine measures must be part of a wider strategy.
"There seems little logic in lifting FCO travel advice to a specific destination if quarantine restrictions remain in place for the same destination," he says. "Bilateral agreements between the UK and other destinations may well be an important first step and a practical part of a solution."
These bilateral agreements or so-called 'air bridges' would allow quarantine-free travel between two countries with similar levels of infection. It could see these 'easy-access' destinations rise in popularity.
However, keep in mind Britain has one of the highest rates of Covid-19 in Europe, so how exactly these 'air bridges' may pan out is still up in the air.
And while many European countries want to welcome back Brits, some, such as Greece and Spain have said the UK must do better before British visitors can enter without testing and possible quarantine.


Facemasks and social distancing in the air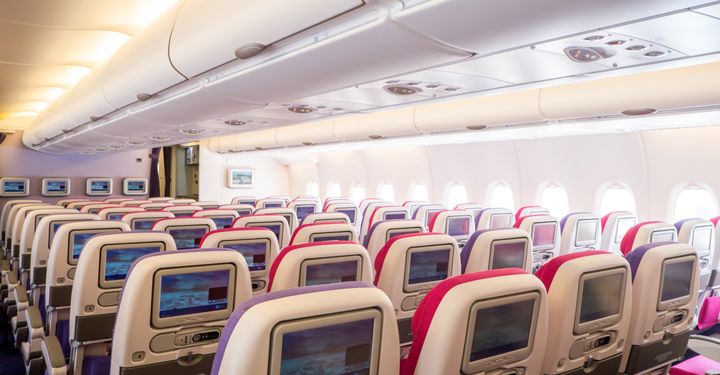 Expect airlines to offer mouth-wateringly cheap fares that could trigger a rush for the check-in desk as soon as the Foreign and Commonwealth Office (FCO) lifts its travel ban. But expect flying with the likes of Ryanair and easyJet to be even more spartan and less hassle-free than it used to be.
The UN's International Civil Aviation Organisation (ICAO) has approved measures that require passengers to wear masks throughout their journey and stay at least one metre from others where possible. Contact between staff and passengers should be kept to a minimum, the ICAO says. Its recommendations stop short of mandatory testing, calling only for self-declaration of health.
EasyJet has ditched its plan to keep passengers apart by leaving middle seats empty. It says they will now be "invited to sit at a distance" from others "where possible". Complying with ICAO recommendations, all passengers and crew must wear masks.
The ICAO outlined four stages on the road out of global travel lockdown, with airlines moving from 'Stage 0' – with only minimal flying between major airports – into 'Stage 1' and a gradual increase in passenger travel, then 'Stage 2' as authorities review and relax some safety measures. 'Stage 3' may happen when the pandemic has been sufficiently contained to allow further loosening of travel restrictions. The promised land of 'Stage 4' will only be reached when "specific and effective pharmaceutical interventions [become] readily available in most countries".
The ICAO says the transition between these stages can be in either direction – in other words, if there's a 'second wave' of Covid infection we could be back to 'Stage 0'. Be prepared.


Travel insurance will be more important than ever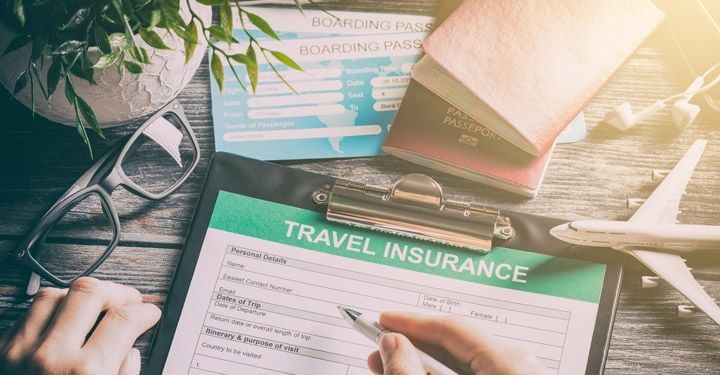 The coronavirus pandemic should be a wake-up call for the millions who – before the pandemic - breezed off on holiday without buying travel insurance. But as we emerge from lockdown, what are our travel insurance options?
Until the FCO lifts its blanket ban on "all but essential international travel", you won't be covered by travel insurance.
Even when the pandemic is declared over, it will be more important than ever to check FCO advice and your policy documents – a 'second wave' of Covid-19 could halt global travel again and localised outbreaks could leave holidaymakers stranded abroad. If you plan to travel soon, call your insurer directly to check what is covered in the case of an 'epidemic' or a 'pandemic'.
It's also more vital than ever to have travel insurance that includes 'scheduled airline failure cover' as well as 'travel disruption cover'. Airlines and holiday companies have been financially crippled after months of planes being grounded, so it's not unlikely that some may go bust in 2020 and 2021.


Socially distanced escapes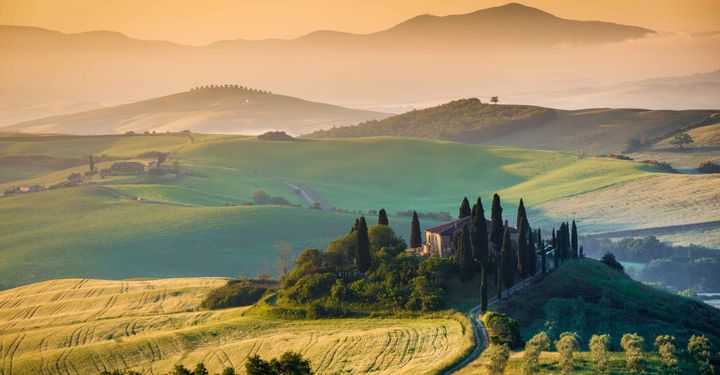 Despite months cooped up alone, travellers may look to stay even further away from others on holiday. We bet there will be a boom in demand for villas, apartments and other self-catering options such as French gîtes and rural houses in Spain and Italy, especially from families keen to minimise contact with locals and other visitors.
Destinations with plenty of safety measures – such as social distancing on beaches à la Turkey and Portugal's 'Clean & Safe' badge – will also be winners. Those with lots of outdoor restaurants and cafés that make social distancing easy will be up there, too – expect the Greek islands to be more popular than ever.
City breaks, meanwhile, will be put on the back burner, especially if quarantines are in place. When quarantines are lifted, smaller southern cities that can be explored on foot and have an open-air café culture (such as Seville, Bologna, Marseille or Thessaloniki) could be more attractive than bigger capitals in colder countries for short breaks.


Au revoir all-inclusive?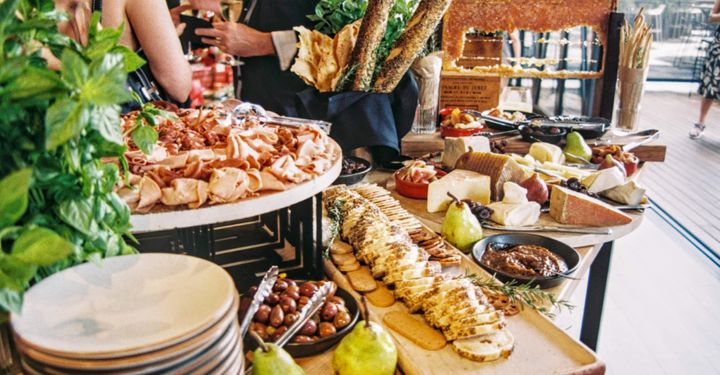 Will we opt for self-catering over all-inclusive when travel begins again? All-inclusive resorts and full-board hotels may struggle to rebuild consumer confidence post-pandemic – the all-you-can eat buffet is a lot less tempting when social distancing means the queue goes right round the block.
But while self-catering seem the way of the future, TravelSupermarket's search data reveals that it's not the end of all-inclusive; 40% of all package holiday searches in the last month filtered for this board type. Why? Travellers may be comforted by hotels reducing their overall guest capacity to enable social distancing as well as plans to have longer service times in their restaurants in order to stagger guests and ensuring that tables are properly spaced out. Team that with a good package deal and it seems all-inclusive will be sticking around for a while yet.


Fewer cruises will sail away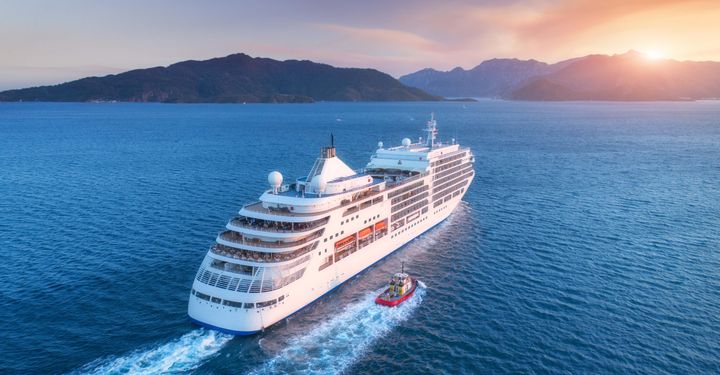 Cruise lines have already taken a big hit: most will not start sailing again until at least 2021. And, when they do sail again, they'll have some work to do to shake recent bad press. That said, for those willing to take a punt, there will be some cracking bargains over the next couple of years as companies strive to regain customers.


Have a comment or question about this article? You can contact us on Twitter or Facebook.