Revealed! How to travel in style in economy class

How many times have you boarded a plane and walked through the business class section to find that your seat in economy is not one of those wide, spacious, comfy-looking reclining spots at the front of the plane, but instead resembles a battery farm cage?
Your meal looks like it's made of plastic, the blanket is wafer thin and the size of a flannel, and the entertainment system is broken – ring any bells?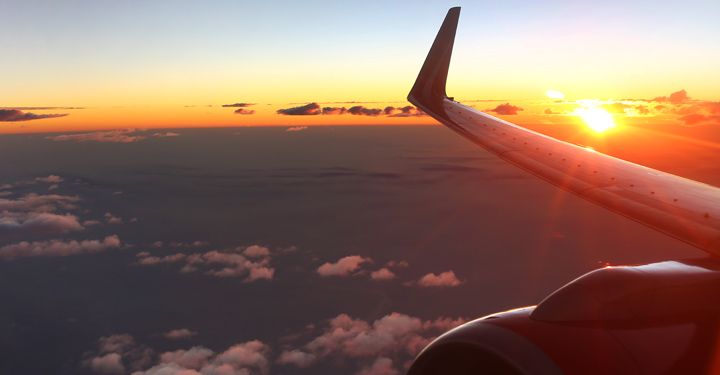 Most of us have been there, but don't despair – long-haul flights in economy class may be no one's idea of fun, but there are things you can do to make the whole experience a tad more enjoyable.
We've rounded up some tricks, advice and hacks to help you survive that journey and walk off the plane more refreshed and raring to go then you might have thought possible.
Pick the right airline
It may sound obvious, but airlines vary greatly in their service levels – unless you are completely driven by paying the lowest possible price, being picky about who you fly with long-haul can make a big difference.
Skytrax run the most respected of the airline awards and their 'airlines of the year' are based on consumer feedback. According to their most recent awards:
The top five carriers in the world for economy travel are:
Asiana Airlines
Qatar Airways
Singapore Airlines
Cathay Pacific
Emirates
The best food in economy can be found in these airlines:
Asiana Airlines
Thai Airways
Turkish Airlines
Singapore Airlines
Cathay Pacific
And finally, the best seats in economy are as follows:
Asiana Airlines
Japan Airlines
Korean Air
Singapore Airlines
Thai Airways
You can find out more about how airlines across the world fared in the public vote on the World Airline Awards website.
Pick the right plane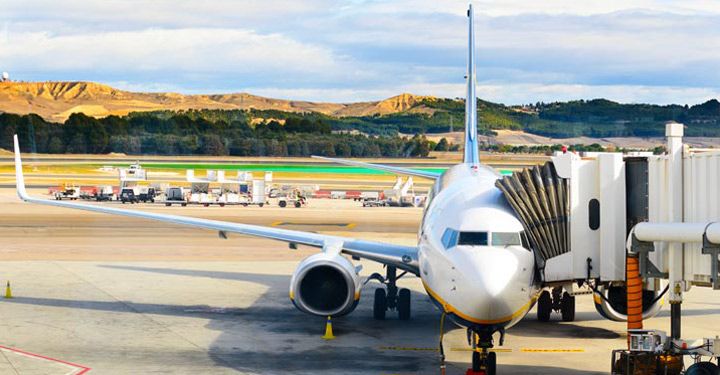 Two aircraft launches in the last five years have begun to transform long-haul flying and take comfort to a whole new level. The Boeing 787 Dreamliner and the Airbus A350 are both new-generation planes, and the secret to the improved experience these aircraft offer is all in the way that they are pressurised and how the air is circulated.
So what difference does that make? Without getting too technical, the impact on you is that with lower cabin pressure you can take in more oxygen, meaning you feel less tired once you reach your destination.
Factor in the bigger windows, better lighting, more spacious cabins and a far quieter aircraft generally, and you've got a plane that make long-haul flights far more pleasurable. Thomson and Norwegian both fly 787s from the UK, as do British Airways and Virgin Atlantic for some flights too, and more aircraft are on the way every month.
Pick the right seat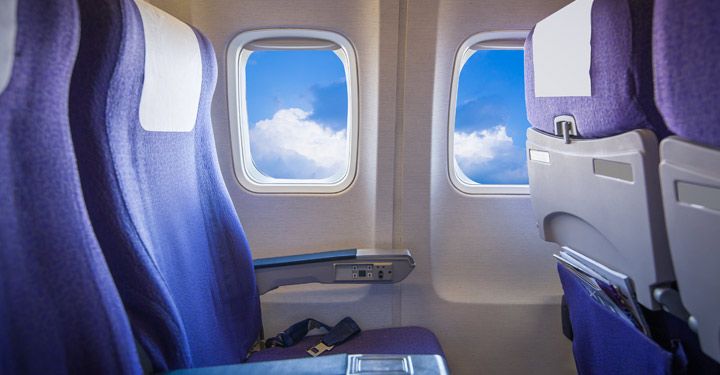 I'm a big fan of the right-hand side of the aircraft with a window seat where I can see down and not straight over the wing, and ideally only one seat away from an aisle. This may sound picky to you, but it can be a deal-breaker for me when I fly. Others hanker for seats with extra leg room or those at the front of the cabin (called the bulkhead) where there is no one 'in front' of them.
So how do you go about securing the seat that suits you? Most airlines will let you pre-book your seat, although it often comes with a fee. However, the investment of a few pounds is well worth it to get the seat you prefer, and even though there's a small chance the airline could move you, I've found it rarely happens these days.
Use a site such as SeatGuru and you can check out the aircraft used by your preferred airline on the route you are flying to avoid seats that are deemed poor because of their location on board – although bear in mind that airlines do sometimes vary how they lay out their seating.
If you are not prepared to pay for a seat, then make sure you're one of the first to check in so you can grab the pick of what is left – nobody wants 43E in the middle of a wide-bodied long-haul jet, after all.
Eating and drinking on board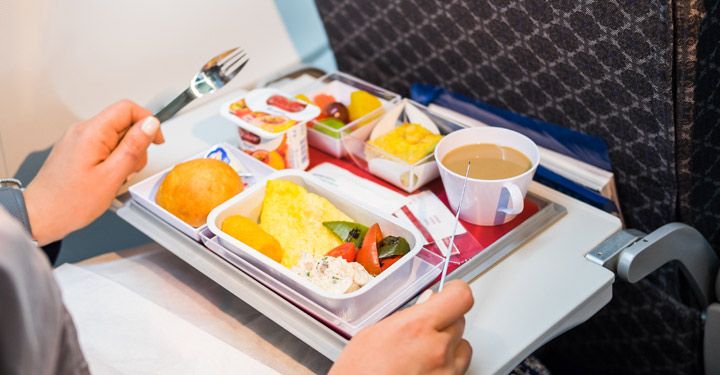 Increasingly airlines are charging for onboard catering, even on long-haul flights. So why not explore what the airlines offer in terms of upgraded meals?
For example, British Airways now offers a service where you can pre-order your onboard meal when flying long-haul – their options range from a 'Best of British' breakfast through to a gourmet dining meal from an extra £12 per person if booked by August 15.
Alternatively, treat yourself to a bottle of fizz to celebrate your long-haul flight – many airlines offer this at a reduced price or in small bottles.
What else can you do?
Avoid the crowds at the airport by opting for an airport lounge – if you don't have free access through your airline membership cards then make sure you pre-book. You'll be able to enjoy some free food and drink before boarding as well as a relaxed atmosphere away from the hustle and bustle of the departure lounge. Prices start from around £15 per person.
Look out for airport spas and hotels within departure lounges, especially if you are connecting. Researching your transit airport can result in time for a facial or invigorating massage, or simply somewhere to get some sleep in between flights.
Get your clothing right. Loose clothing made of natural fibres and with layers you can easily take on and off makes travelling so much more comfortable.
Comfy socks are a must. Whatever your footwear, pack a pair of comfy slouchy woollen socks so you can kick your shoes off and relax.
Always wear a pair of compression flight socks to help prevent the risk of deep vein thrombosis.
Want some shut eye? Ensure you take your own eye mask and either noise cancelling headphones or ear plugs to shut out the tinny noise from your neighbour's headphones and the baby wailing two rows back.
Take some lotions and potions to freshen yourself up. Toothbrush and toothpaste, moisturiser and your favourite aftershave or perfume will help you feel fresh when you arrive, and wet wipes are also handy for giving yourself a once-over during your flight.
Still not happy?
If you're still having a horrible time, then perhaps economy is just not for you. It's not likely, but there is a chance of being upgraded should the airline be in a position to do so. You can help your odds by signing up to frequent flier schemes – the more you fly, the better the chance you will be picked, especially if you are flying alone.
This is a no-brainer, but so many people don't do it and, as a result, they miss a very large trick. Many frequent flier schemes have numerous partners, so you can gain miles for activities other than booking tickets too. Once you accumulate miles, they can be also traded for better economy seats, such as the exit row, or the golden ticket – upgrades. Bear in mind too that you're more likely to be upgraded to business class if you look the part.
Go large – but not too large
If the airline you're flying with offers a premium economy cabin, consider paying for an upgrade to it. Offering a premium class cabin is a challenge for many airlines as they have to add a few extras to warrant the increased price compared to an economy class ticket. As a result, many premium economy cabins offer business class-style comfort, just without the flat bed.
My experience?
I'm a huge fan of frequent flier schemes and use the points I collect from flying, plus credit card expenditure, to fund turning left instead of right. Points can be used to upgrade some existing bookings or to pay for business class seats – it's a freebie extra that offers all of the business class benefits as a bonus for your everyday shopping and spending.
If I can't upgrade then it's all about comfort. Look to bag a seat that has an empty one next to you or pay a little more for extra leg room. Book into an airport lounge if you have a long wait and invest in eye shades and headphones to cut out the noise from the cabin. It makes a huge difference to me when I travel!
So, why pay over the odds to travel in style? With these tricks, you can disembark looking to the rest of world as though you've just spent time in the expensive seats. Only you will know the truth!
Have a comment or question about this article? You can contact us on Twitter or Facebook.