1. Warsaw, Poland
Warsaw, the vibrant capital of Poland, is a great option for an alternative city break.
If relaxation is top of your list, head to the beautiful old town and grab a spot in one of the restaurants or cafes. The new town square is also a stunning spot, and it is here you will be able to see St Casimir's Church, an impressive baroque building.
Music lovers may want to visit the Fryderyk Chopin Museum. The composer is a native of the city, and here you will find manuscripts, notes, memorabilia and his piano. With multimedia exhibitions, you'll be able to find out all about his life and times.
If sightseeing is on your agenda, then the numerous churches, neoclassical Presidential Palace and the 'Tomb of the Unknown Soldier' should be on your list. For time out, you could visit Warsaw Zoo or beautiful Lazienki Park which boasts an amphitheatre, lake and fountains.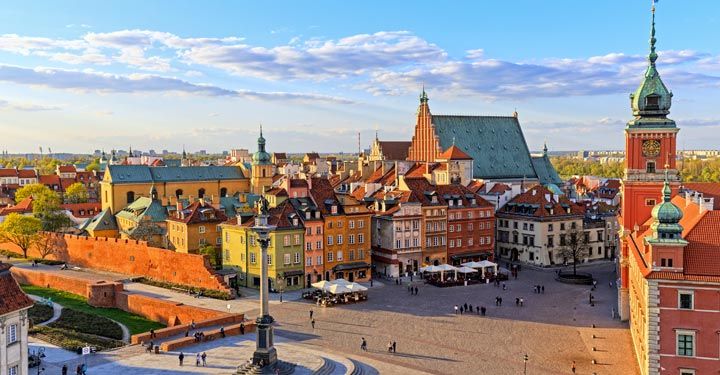 2. Split, Croatia
This stunning city is a culture hunter's dream. Diocletian's Palace is a UNESCO World Heritage Site and dominates the city, and once you step inside the ancient Roman walls, you will come across a bustling collection of pavement cafes, shops, markets, bars and restaurants.
With its beautiful mountain backdrop, the city is a gateway to many of the country's trendy islands, and you can take a trip by ferry if you wish to escape the hustle and bustle.
However, there are plenty of relaxation opportunities within the city where you can sit and people watch, such as in Peristil, the palace's central piazza, and Narodni Trg, a square boasting a city hall and clock tower. During the evening, head to the newly renovated promenade where you will find a number of hip bars.
3. Biarritz, France
The town of Biarritz on France's south-west coast is the perfect option if you are looking to combine a vibrant city with a relaxing beach break.
Here you can enjoy old school luxury, long sandy stretches, great surfing waves and warm weather.
Take a walk along the pleasant promenade and take in art deco architecture, museums and busy squares before heading into the town for a spot of shopping in the many specialist chocolate, cheese and cake shops.
If you fancy a day trip out of town, as you are just on the Spanish border, you could visit some of the Basque towns such as San Sebastian and Saint Jean de Luz.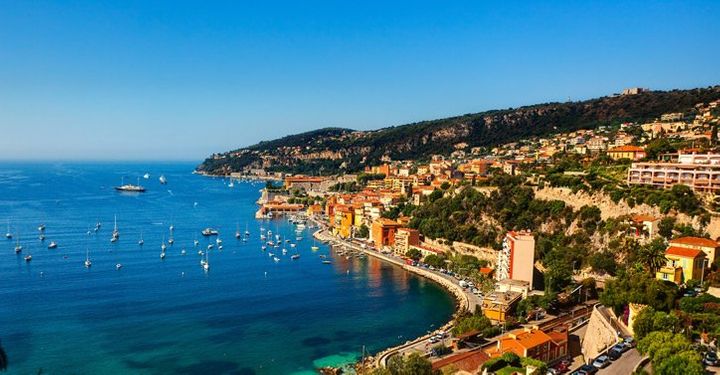 4. Malmo, Sweden
If you're looking for an up and coming, hip city then Malmo in Sweden is your place. The opening of the enormous Oresund Bridge and tunnel in 2000 linked the city to Copenhagen in Denmark and it is now a hive of activity with much on offer. It's also likely to appeal to fans of the Scandinavian crime drama 'The Bridge'.
Malmo is a multi-cultural city where you will find exotic Middle Eastern street stalls alongside European coffee bars. The old town is the soul of the city and here you can relax in cosy bistros and restaurants in one of its three squares.
If shopping is high on the agenda, you will be able to get your fix and add some trendy new Swedish fashion labels to your wardrobe, and if you're looking to immerse yourself in culture, take a trip to the Moderna Museet Malmo.
5. Tel Aviv, Israel
Tel Aviv is the ultimate party city and offers a laidback vibe and a chance to chill out.
Hit the beach if you're looking to top up your tan or take a stroll along the vibrant promenade where you can enjoy street performances. Stop for a bite to eat or refreshing drink in one of the many restaurants, clubs and pubs and then return at night when it becomes a party hotspot.
Old Jaffa is the best place to go to experience old Tel Aviv, with historic winding alleyways, flea markets, shops and the old port. Camel Market is also worth a visit with its specialist food stalls showcasing tropical spices, artisan breads and falafel.
6. Zaragoza, Spain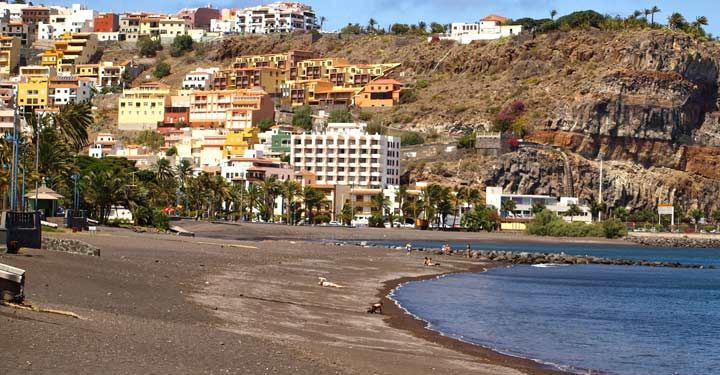 The Spanish city of Zaragoza sits on the banks of the Rio Ebro and is an energetic and bustling city. Packed with historic sites spanning Islamic, Roman and Christian civilisations, it's a culture vulture's dream.
A few highlights include the beautiful Basilica of Our Lady of the Pillar, La Seo Cathedral and the beautiful Monasterio de Piedra Park which is said to have a spiritual and calming feeling – the perfect antidote to the hustle and bustle of the city.
When the sun goes down, there is also plenty to keep you entertained. Boasting a great food scene in the form of traditional tapas bars, as well as buzzing nightlife, you'll be kept busy both by day and after dark.
7. Reykjavik, Iceland
Bustling Reykjavik is a fantastic choice for a city break. Here is one of the best spots for experiencing the ethereal Northern Lights, relaxing in soothing geothermal pools and hitting the town to enjoy the fantastic nightlife.
With its unusual volcanic landscape, you could go glacier hiking, trekking across lava fields or head out to sea to go whale watching. Whatever you decide to do, you can guarantee an unforgettable stay in this exhilarating city.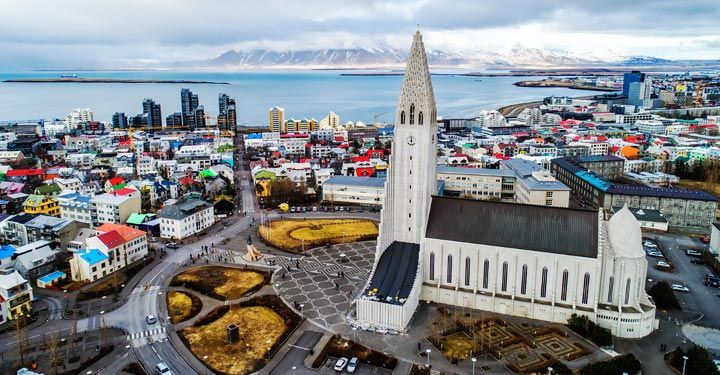 8. Dresden, Germany
The idyllic German city of Dresden is a picture-perfect destination situated on the banks of the Elbe.
With its baroque architecture and fantastic museums, you will have plenty to see on your trip. Some highlights include the impressive Albertinum, which is a museum of modern art, and the Gemaldegalerie Alte Meister, housing Italian Renaissance paintings. The Pfunds Molkerei is a stunning old dairy which is now a café and deli.
To add something different into your trip, book a show at Semper Opera to enjoy in the evening.
9. Bergen, Norway
Credited as being the gateway to the outstanding fjords of Norway, here you can combine a city break with a scenic stay.
The attractive city is fantastic to explore, with its wooden buildings and abundance of flowers and natural beauty.
Sightseeing opportunities can be enjoyed at the old fortress at Bergenhus or you may want to visit the original home of the composer Edvard Grieg, now a museum. You can also make your way into the seven mountains that form the stunning surroundings of the city.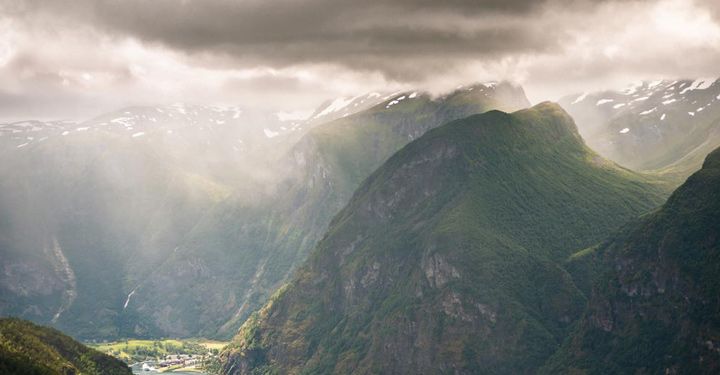 10. Ljubljana, Slovenia
Slovenia's capital is a lovely option for a short break. A beautiful city with a stunning castle and its centre dominated by parks, forests and greenery, it also has a number of cultural offerings.
Visit the Ljubljana Castle, Ljubljana Cathedral and the old town, before relaxing on the banks of the Ljubljanica. Triple Bridge is at the heart of the city and here you will find atmospheric restaurants, pavement stalls and bars.
Have a comment or question about this article? You can contact us on Twitter or Facebook.