Seven Things Didnt Know Driving Abroad
Seven really useful things to know about hiring a car on holiday
Vroommm! The lure of the open road: it's a powerful motivation for hiring a car when you're on holiday.
You can take a trip to the beach, cruise along scenic coastlines or explore tiny country lanes, all following your own timetable rather than relying on taxis, local transport or your two feet.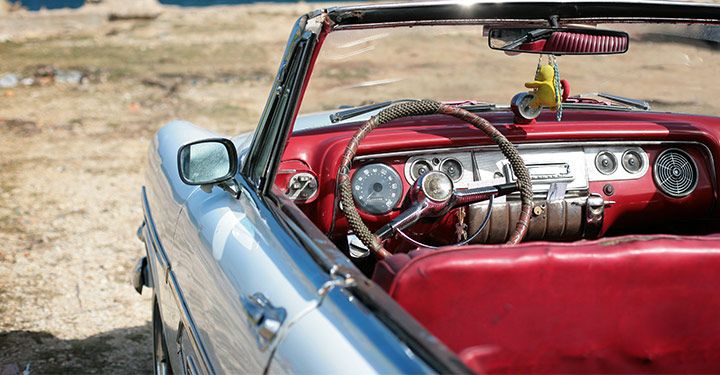 What's not so nice is being hit with a €3,000 fine (for sat nav violations – see below) when you fall foul of the local traffic laws.
Yet thousands of Britons stump up for holiday car hire every year with only scanty knowledge of foreign road rules or, just as importantly, how to secure the best deal.
So fasten your seat belt. These seven tips will help to make your holiday hire-car journey as smooth as possible.
1. Avoid car rental desk rip-offs
You've landed, reclaimed your bags and made it to the front of the car-rental desk queue. The only barrier between you and the open road is the sales assistant who sees you as an opportunity to make a sweet commission.
First thing to watch out for is the offer of an "upgrade". If the rental firm claims to have run out of cars in your pre-booked category, you should be offered a larger car free of charge or a smaller car with a refund. Never pay more: it's their fault, not yours.
Second is the attempt to sell travel insurance. If you have a travel insurance policy that covers personal accident, there is no need to buy more cover – so decline.
Another dubious insurance offer that may well follow is the chance to reduce the excess you would pay in an accident, or for any other damage to the car, to nil. However, the prices quoted tend to be inflated and are unlikely to offer full protection if you need to claim.
Instead take out a stand-alone excess policy in the UK, before you travel, and save up to 65% on the cost you'd pay abroad. You'll likely get far superior cover, such as windscreen damage, to boot.
And if that commission-hungry salesperson tells you a UK-issued policy isn't recognised in that country, ignore him or her. It's a sales ploy.
2. Don't pay for damage that isn't yours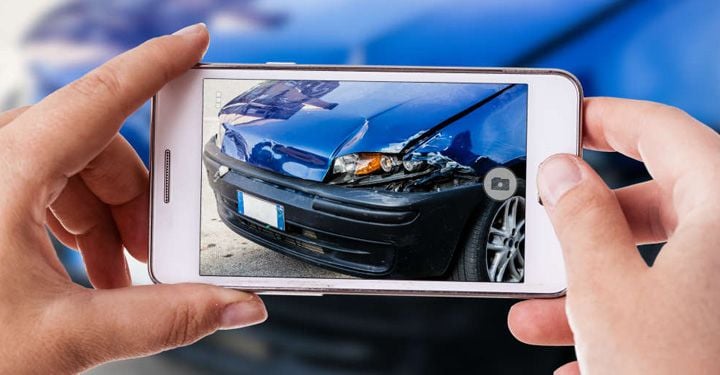 When you pick up your rental car, a contract will show any existing damage to the vehicle. Before you drive away, check the car against the documentation and if you notice any additional damage inside or outside the car, report it and have the rental agreement amended.
If necessary, take a photo of the additional damage, ensuring your camera has captured the date and time.
When you return the car, ensure it is checked over and have the documentation signed by the rental company declaring the vehicle is in the same state as when you picked it up (unless, of course, it's been more damaged since you hired it).
That way you can avoid any sneaky charges for damage to the car that wasn't your fault.
3. Note the speed limits abroad before you travel
With the exception of the USA, most holiday countries popular among British tourists show their speed limits in kph (kilometres per hour) not mph (miles per hour). It's vital that you know what the speed limits are in your destination before you travel (converting them to mph in your head if necessary) so you don't fall foul of speed cameras and police speed traps on your holiday.
Spain and France are particularly strict about speed limits and have no hesitation in issuing a ticket. And just because you're driving a hire car, don't think you can get away with it if you're only caught on camera. Your rental company will pass your details on to the authorities to impose the fine.
You can check speed limits on the AA website, which also has other useful driving tips before you travel.
Take extra care in France. When conditions are wet there, the speed limits are reduced. And if you have held a licence for less than three years, you must stick to a lower speed than more experienced drivers.
4. Brush up on your junction etiquette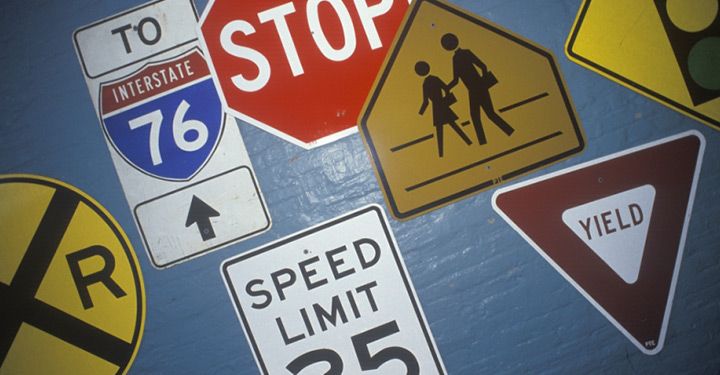 If driving on the other side of the road isn't enough to cope with, there's the issue of "junction etiquette" around the world.
In the UK, junctions are controlled by traffic lights or give-way signs. At a cross-roads in the USA, however, the first car to arrive has the right of way, with each subsequent car arriving taking it in turn.
You can also turn right on a red light in the US if the way is clear – something that will land you with a €600 (around £490) fine in Spain. The RAC has more useful information on rules of the road abroad.
5. Don't get caught out by your sat nav
Many UK drivers have become so used to satellite navigation that it seems only natural to trust it when driving a hire car abroad.
All well and good – unless your sat nav shows speed camera locations, which is illegal in some countries. The oversight could land you with a €1,500 fine in France, a penalty of more than €3,200 in Italy – along with the possible removal of the device – plus tickets in Spain, Ireland and Portugal.
You also need to be aware of roaming charges on GPS-connected devices such as sat navs, which can become huge if driving long distances abroad.
The European Parliament has voted to scrap roaming fees from the end of 2015 but in the meantime one alternative is to download apps such as Navfree for no cost and turn your mobile phone into a fee-free sat nav.
6. Learn the (traffic limitation) lingo
Italy: land of supreme cuisine, heavenly arias … and traffic limitation zones. Since the economic downturn, town after Italian town has brought in driving restrictions that limit access to the central areas of many cities, towns and villages to locally registered cars.
If your command of Italian isn't up to scratch, it's easy to cruise past signs indicating these "Zona Traffico Limitato" without realising it. The upwards of €100 fine you risk is a pretty harsh language lesson.
Being in a rental car won't help: hire companies pass on your information to the prosecuting authorities, who will hunt you down even when you're back in the UK.
In other European countries, road signage more commonly restricts parking and access. Research the most important restrictions online before you go or ask at the rental station on location to avoid running the risk.
7. Drinking could land you in the plonk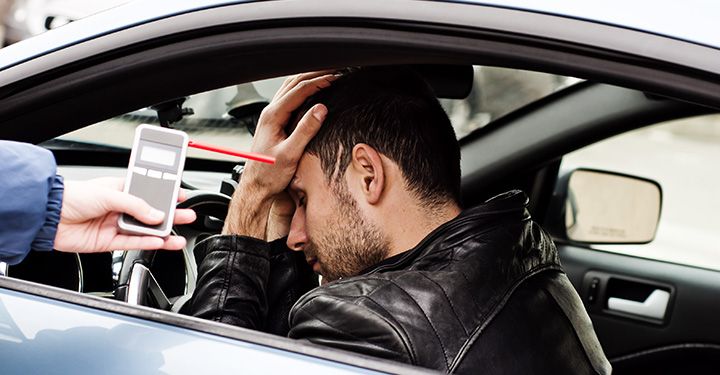 The civilised glass of wine with lunch may be a European cliché but that doesn't mean the Continent is more relaxed about well-lubricated car journeys (whether you're in a hire car or not).
On the contrary: European law tends to be tougher on drink-driving in Britain.
Spain tolerates only a 0.05% blood alcohol level – compared with 0.08% in the UK. France, Portugal, Ireland, Greece, Turkey and Malta all also enforce lower levels than we do.
These are really low levels of booze. Having a drink on the plane on the way to your holiday destination, or even overdoing it a bit on the last night before the trip home, can push you over the limit, causing you to be fined and possibly ruining your time away.
If you're going to be driving abroad on your holiday, it may be safer to avoid the drink altogether.
Have a comment or question about this article? You can contact us on Twitter or Facebook.
Sign up. Be inspired. Travel.
Subscribe now for hand-picked holiday deals, inspiration and the latest travel tips, straight to your inbox.