Covid-19 advice:
Understand the traffic light system and check FCDO updates before you travel
Find out more
Seven essential tips for a budget ski break

November 13, 2019

By Jessica Bown

Think ski and snowboard holidays and you might conjure up images of expensive equipment, wince-inducing baggage charges... and Prince Charles at Klosters. In other words, they're holidays to keep your wallet away from.
But be savvy, and you can have plenty of fun on the snow for less. Here are our top tips for winter sports holidays on a budget.

1. Get kitted out for a bargain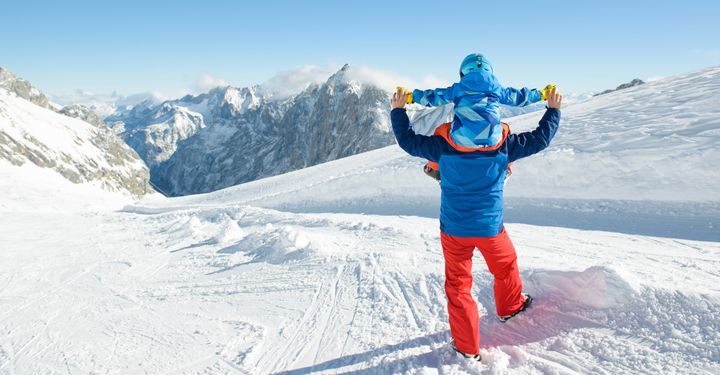 Even just preparing for a winter sports trip can make a big dent in your holiday cash. But you don't have to spend hundreds of pounds on clothes you'll wear for only one week a year. The cheapest way to get your hands on skiwear is simple: borrow it. Don't be afraid to ask friends and family if they have a jacket or a pair of goggles they can lend you.
Failing that, head to discount clothes stores such as TK Maxx, Aldi, Sports Direct and Primark. They might not have the latest, high-tech gear, but TK Maxx, for example, often stocks last year's lines at less than half price.
It also makes sense to shop around online for rental equipment such as skis or a snowboard once you arrive in resort. Booking in advance is usually cheaper than turning up at a hire shop, and you may even get your equipment delivered directly to your accommodation.
2. Go in January or March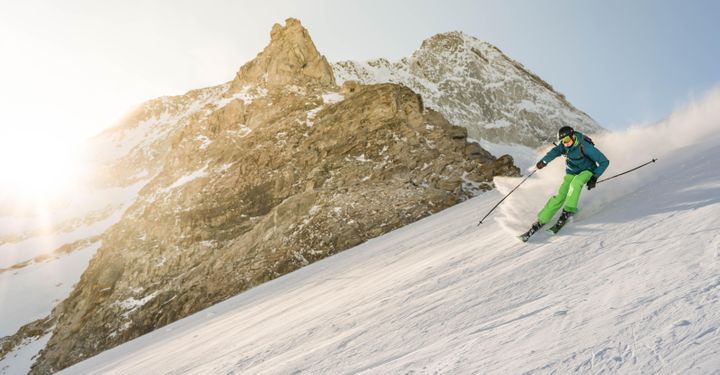 While pretty much everyone knows kids are off school for Christmas and New Year, those without children could forget that winter half term usually falls in February.
They'll soon realise when they look at the difference in ski holiday prices between January and February, though! Ski resorts often hike up their prices during half term so avoid it if you can and snap up a great deal in January or March instead.
Another alternative is to look out for the last-minute, early season bargains on offer at this time of year. Just remember to check the snowfall before booking.
3. Pick a budget resort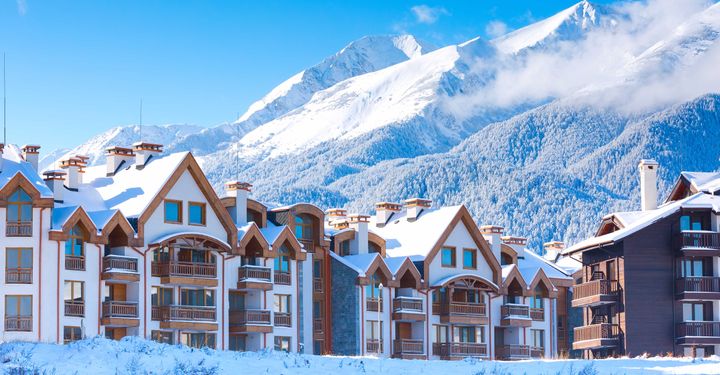 While expert skiers and snowboarders might rave about Whistler in Canada and Chamonix in France, most winter holidaymakers can have just as much fun in less well-known – and much less expensive – resorts.
Cheap options include Bansko in Bulgaria and Kranjska Gora in Slovenia, as well as smaller Italian resorts such as Livigno and Sestriere.
Look out too for special offers that can make popular resorts more affordable. In Zermatt in Switzerland, for example, kids under 9 get their lift passes absolutely free, while there are discounts for those under 16.
4. Choose catered accommodation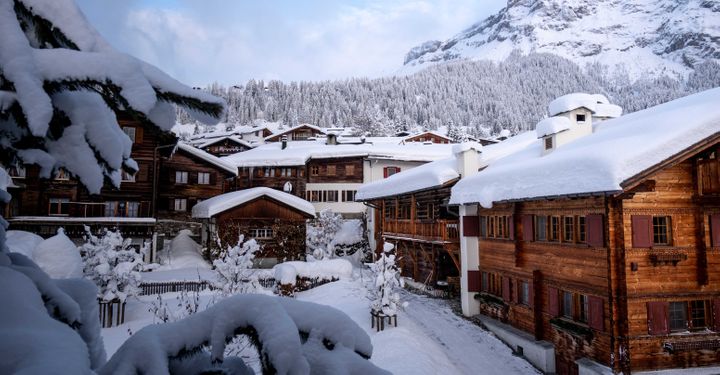 Eating out in resort can be very expensive, so a package deal that includes a catered chalet or half-board hotel can be a wise move financially. With deals of this kind, which often include ski hire too, it's also much easier to work out in advance how much you'll spend while you're away.
If you do choose to look after your own meals, make sure your accommodation has cooking facilities at the least.

It may also be worth your while to do a shop on the way to the resort – supermarkets and grocery stores seem to up their prices in line with the altitude!

5. Check what lift pass you need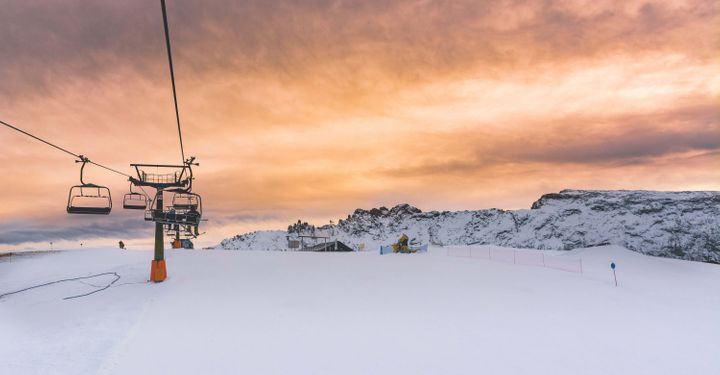 Buying a pass to use the ski lifts is likely to be one of the biggest outlays of your ski or snowboard holiday. But wait! You might not even need one.
Many resorts don't charge for the draglifts on the nursery slopes, meaning beginners can often get by without a ski pass at all – at least for the first few days.
Some ski areas also offer mini passes aimed at people who only ski green and blue runs, while others let kids ski for free. Check online or ask at the lift pass office before shelling out.
6. Buy your own boots… but maybe not skis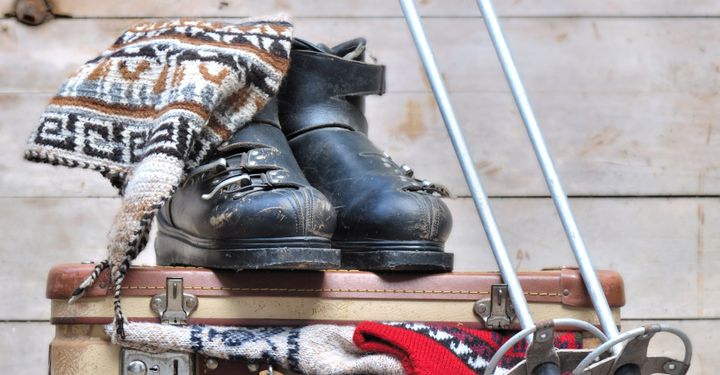 Shopping around for rental equipment can slash the cost of your ski holiday, but if you are a keen skier or snowboarder, it might prove cheaper – and more comfortable – to buy your own boots.
You can often pick up cut-price boots towards the end of the season. And if you really like your hired boots, you might well be able to negotiate a good deal on them at the end of the week.
But while your own boots can be a good call, you should definitely think twice before splashing out on skis or a snowboard. Boots can be taken on as hand luggage even on a low-cost flight, but you'll often have to pay extra to take skis or a board on with you.
7. Take afternoon ski lessons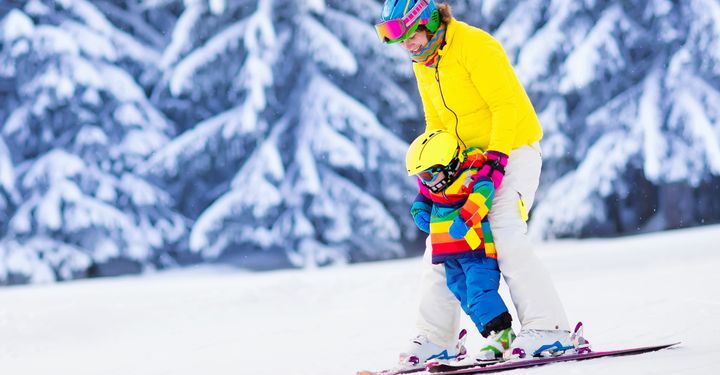 Most people want to ski in the morning, so ski schools offer discounts to those who take their lessons after 2pm.
For example, ESF in Courchevel 1650, France, charges €235 (around £200) for a two-and-a-half hour private lesson in the morning, but just €180 for the same length lesson in the afternoon. Similarly, you can save €20 by opting for a week of afternoon group lessons over the morning sessions.
So why not save some cash by having a lie-in and avoiding the morning ski school crowds?

Have a comment or question about this article? You can contact us on Twitter or Facebook.
Sign up. Be inspired. Travel.
Subscribe now for hand-picked holiday deals, inspiration and the latest travel tips, straight to your inbox.