10 tips for a stress-free holiday this year
June 15, 2022
By Joey Tyson
Long queues outside of terminals, last-minute flight cancellations, and airport bars and restaurants closed for business are just a few of the things travellers have come up against in the last few months.
A severe lack of airport staff and rampant overbooking are causing the issues, which look set to continue into the summer and beyond. Naturally, travellers are anxious ahead of the peak holiday season.
So, the big question: is there a way to avoid the airport stress? We've rounded up some of the steps you can take to limit any holiday hassle this year.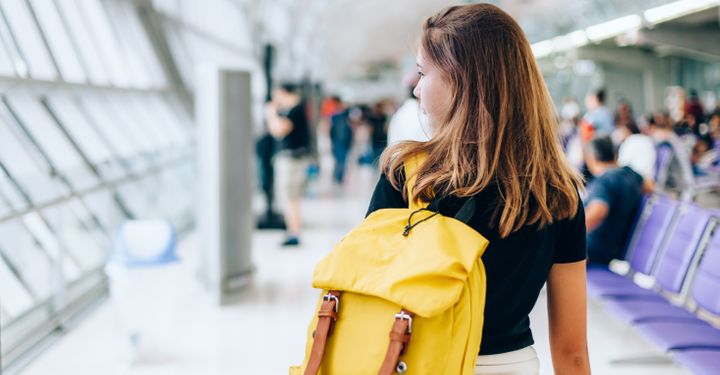 1. Avoid school holidays or weekends
While we appreciate this isn't possible for everyone, travelling at a quieter time, such as early in the week, could help you avoid large queues and delays.
Instead of flying over the weekend, try Tuesdays and Wednesdays. The time of day can also help. Look to fly super early (for example between 7am and 8am), or in the evening (after 7pm) when crowds in many airports begin to thin out. Though a morning flight usually means an early start, it's also the best time to avoid flight delays – with fewer flights in the sky, there's less air traffic to deal with.
Lastly, if you're not bound by the school holidays, skip July and August completely and wait until September.
2. Book into an airport hotel and check your bags in the night before
Opted for a morning flight? Take the edge off that early start and stay in airport hotel the night before. Not only does it make departure day much smoother, but it might also help you to avoid the long lines at the check-in desk, too.
Some airlines (for example, Jet2, TUI Airways, and British Airways) allow you to check your hold luggage in the night before. Check with your airline and departure airport.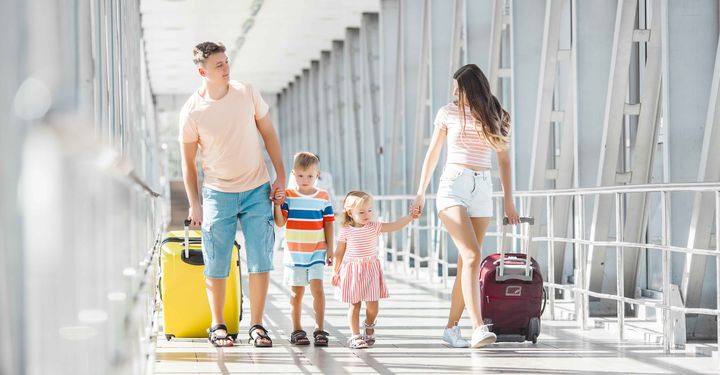 3. Skip long check-in lines and travel with hand-luggage only
You've seen the photos by now. Hundreds of people queuing right out of the terminal, waiting to check in their luggage ahead of a packed-out flight. While we hope these issues will be less of a problem over the summer, there's a chance long lines could happen again at peak times.
You can avoid all that (plus the wait at the luggage carousel at the other end) if you travel light, taking only hand luggage. Of course, for longer trips, this might not be possible, but if you can, it could save you a lot of stress.
4. Consider fast track security and avoid long waits
If things at your departure airport are particularly hectic, a fast-track security pass might make your voyage a little more bearable. Yes, it could still be slower than usual, but it's bound to be faster than the normal security line.
All the major UK airports offer a fast-track service, ranging from £4 to £7, depending on where you're flying from. To get the best deal on your fast track, compare prices online.
You'll also want to check in with your airline, as they may recommend that you arrive earlier for your flight than the usual two hours. It's important to listen to your airline's advice and avoid arriving too early as you may be turned away.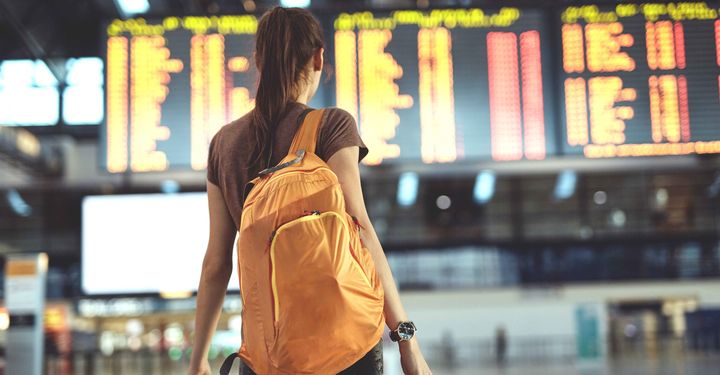 5. Know your rights if you are affected by cancellation
It doesn't matter whether you're flying with Ryanair or British Airways, if your flight is cancelled at the airport, your airline must provide assistance. You have two options: the airline must provide an alternative flight to get you to your destination, or you can get a full refund on the flight.
While you wait, you're also entitled to food and drinks vouchers, access to a phone, and accommodation if you have to stay overnight before your next flight (you may need to pay for these yourself and expense the airline at a later date, so remember to keep all receipts). You may also be entitled to compensation.
6. Book your package with a credit card for added financial protection
Package holidays offer greater protection for cancellations. Not only is your operator legally bound to look after you if your flight is cancelled while you're away, but they'll ensure you get your money back if the entire trip is cancelled.
To strengthen your hand even more, be sure to book your holiday with a credit card. That way, you're also protected under section 75 of the Consumer Credit Act. If there are any major issues - for example, your operator goes bust and your holiday is cancelled – your credit card provider will be liable to help you secure a refund.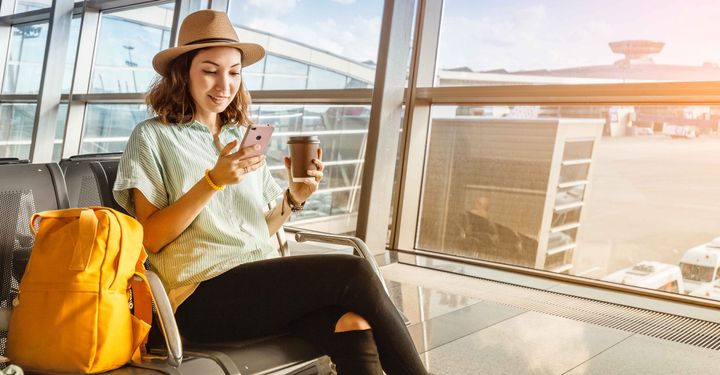 7. Take your own food for the airport
Staffing shortages aren't just affecting essential airport jobs, such as security staff and baggage handlers, many of the in-terminal dining options lack personnel, too. As a result, some cafes and restaurants are closed or are operating at reduced opening times. Those that are open are incredibly busy, while some shops are struggling to keep shelves stocked due to high demand.
Avoid the catering chaos and take a packed lunch to the airport with you. You'll have one less thing to worry about, and you'll save some cash by swerving the overpriced airport food.
8. Pre-book your airport parking
Booking your airport car parking in advance won't help you get through the airport any quicker, but it will mean one less thing to worry about as you travel to the airport. With travellers arriving earlier, competition for parking spaces is fiercer than usual. Plus, booking earlier will also save you a fortune – you can save up to 70% on the drive-up price.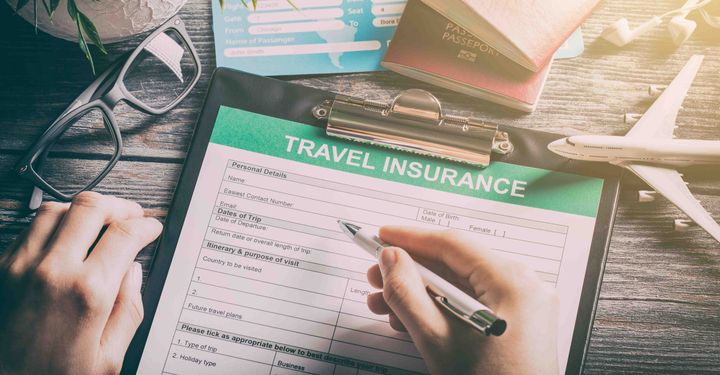 9. Take out a comprehensive travel insurance policy
Regardless of airport issues, travel insurance should always be high on your holiday shopping list. Given the current mayhem, it's wise to pay more for a comprehensive policy that covers you in the event of delays, cancellation, and missed departures. On top of that, you'll get the essentials, including medical care, lost or stolen baggage, and personal liability.
10. Remember, some countries still have travel restrictions
Many countries still have Covid-19 restrictions in place, so be sure to check at least a week before you travel to avoid any headaches at the airport. You can check this using the Foreign Office website. Just select your destination and head to the 'entry requirements' section.
Things you may need include proof of vaccination (the NHS pass is widely accepted abroad), a mask to wear on the flight, a negative Covid-19 test, and a passenger locator form.


Have a comment or question about this article? You can contact us on Twitter or Facebook.