Summer Festival Survival Guide
'About those loos': The summer festival survival guide

August 23, 2018

Festival season has kicked off in the UK and for a few precious days, revellers at Reading and Leeds – or at those other big summer shindigs Daresbury's Creamfields and SW4 Festival in London – will be able to escape the daily grind, throw their inhibitions on the growing rubbish heap and enjoy the euphoria and excitement that only a festival can bring.
But festivals can be daunting, for novices and regulars alike. A few inside secrets will make it an experience to tell your grandkids about. Or for your grandkids to tell you about.
Arrive early to secure a good spot and familiarise yourself with the territory before the hordes arrive. Some festivals open their gates to guests a couple of days before the music starts. Decent tent pitches are like gold dust, so be at the front of the queue to claim your space.
But choose somewhere away from the loos (and a festival the size of a small city such as Glastonbury has a lot of loos), otherwise the honk factor might be what you remember most about the event.
Bring some sort of marker to identify your spot, such as a flag on a pole – that red tent you thought was so distinctive will be one of thousands within hours.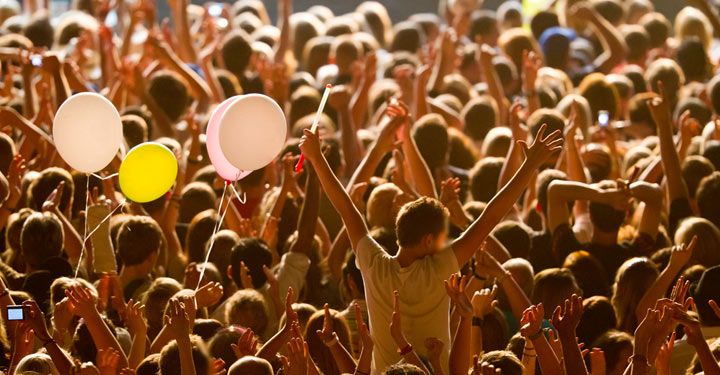 Travel light. If you're coming by car, you'll likely have to park miles away, and this is no time for weight training. Bring a hand trolley to transport the all-important cool refreshments – unless you fancy paying nauseating prices on-site.
Leave those hygiene hang-ups at home. Some hand gel and baby wipes won't go amiss but, unless you want to join the long queues for the communal bathrooms, you're going to have to embrace the dirt.
Unless you're a very VIP, you'll probably need to park any personal space issues, too. You might be literally head to head with a person in the next tent – time to make new friends!
Take a tall friend. Their shoulders come in handy helping the more vertically challenged to watch the stage, and they're much better than waving a geeky pennant or similar when you're trying to keep groups of friends together as you weave through the crowds.
Don't depend on your phone to make plans when you're on site – the rural location of festivals such as Glastonbury means reception can be patchy although, with onsite wi-fi and temporary phone masts, the situation is generally improving. Terrifying as it might sound, you might actually have to plan ahead where to meet up with friends, like they did in the olden days.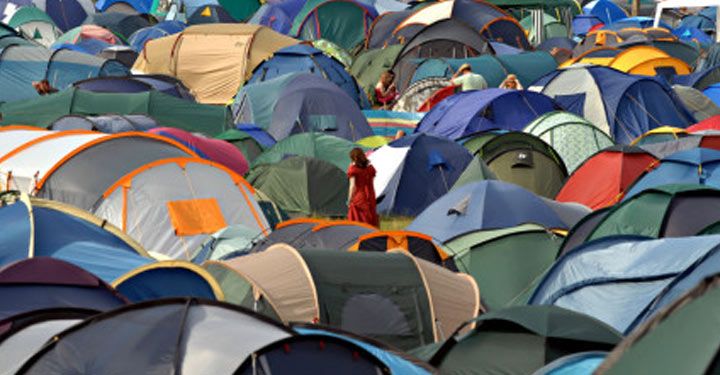 Festivals aren't somewhere to go for decent kip but, to catch a couple of hours, bring earplugs. The all-night party people won't thank you for asking them to keep it down.
Factor in trekking time and don't underestimate the time it takes to get between stages. There's nothing more infuriating than arriving just in time to see your favourite band finishing.
Don't bring anything you'd be devastated to lose. The whole point of the festival performances is to distract you, so valuables are best kept in a money belt or similar beneath your clothing to prevent someone relieving you of them.
As in a nightclub, watch your drinks. Everyone around you might seem happy and friendly, but there could well be more sinister types among them.
Embrace the whole festival! Festivals aren't just about music: there's a multitude of random, weird and wonderful experiences on offer – from strange costumes, to strange foods and undoubtedly strange people – so take the time to explore.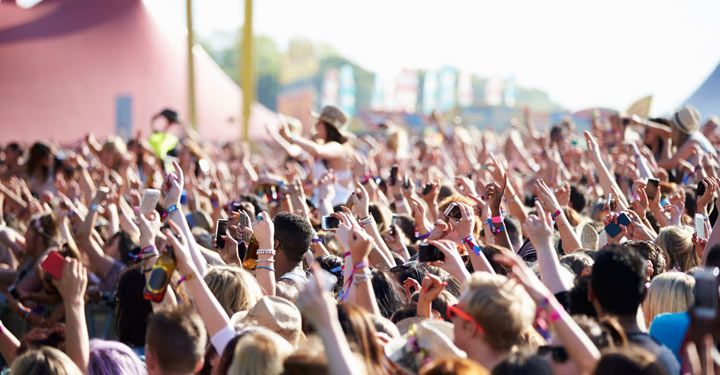 But don't quit your job and become a full-time festival groupie. Seriously, it happens. A decent festival can convince the most normally levelheaded reveller that now is the time to make that big life change. Don't; hold off. Wait until reality kicks in on the next workday morning.
Too old – or just too delicate – for muddy tents? Consider "glamping" – aka glamorous camping – or hire a mod-con-filled campervan from which to look down smugly at the festival paupers.
Leave early. Sure, you probably want to squeeze every last drop of fun out of your days away but does post-festival fatigue – and possibly a sore head, too –while stuck in gridlocked traffic really appeal? Do like the clever revellers and leave the night before instead.
Have a comment or question about this article? You can contact us on Twitter or Facebook.
Sign up. Be inspired. Travel.
Subscribe now for hand-picked holiday deals, inspiration and the latest travel tips, straight to your inbox.