The dos and don'ts of a ski holiday

Incredible alpine panoramic views, thrilling downhill descents and epic après-ski parties – they are all yours for the taking on a holiday on the slopes.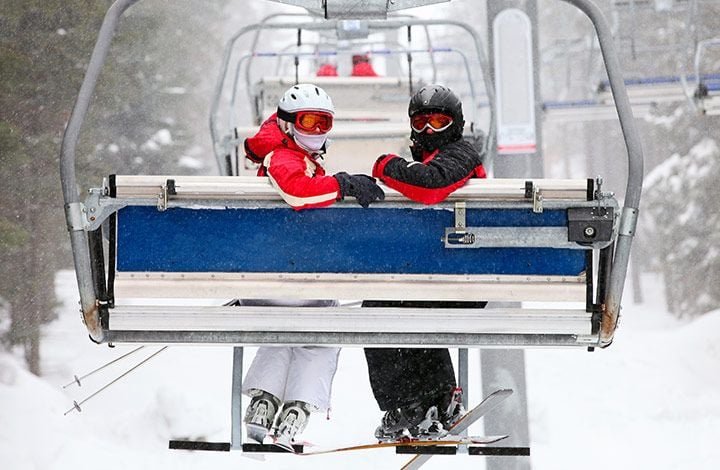 But wait! Before you start shopping for salopettes, there are a few things you need to remember. Luckily for you, we've got your back – our handy list of dos and don'ts will make sure your next ski holiday is memorable for the right reasons.
Getting the gear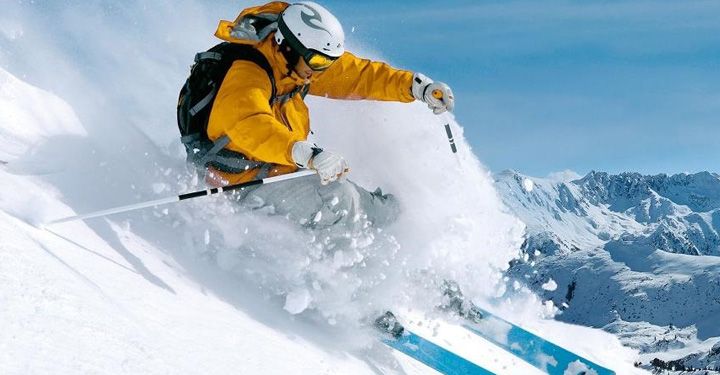 Do: Borrow everything you can
New ski gear is expensive. Really expensive. You could easily spend a small fortune getting kitted out with all the latest gear, but that could seriously affect your overall budget. Instead, borrow the essentials (jacket, salopettes, gloves etc) from friends and save. No, you won't look as cool, but your bank balance will.
Where you can't borrow, look for second-hand items on sites such as eBay or hit discount clothing stores such as TK Maxx.
And consider renting the important (and really, really expensive stuff) such as skis and boots – but shop around for the best prices. Find out more about how to keep your costs down on a ski trip in "Seven tips for a budget break on the snow".
Don't: Spend a fortune on gear you might never use again
Yes, skiing is amazing. There's nothing quite like it. It's the best thing ever, etc etc… But don't jump before you can snow plough.
You could run out to the shops and spend a fortune on all the latest gear, only to find out that, as rad as skiing is, it's just not for you. Now you're left with a fabulous wardrobe that you'll never use again – it's rare, but it happens.
Choosing the right insurance policy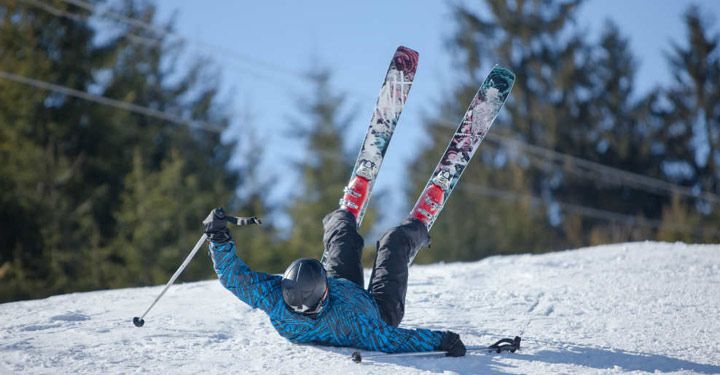 Do: Read the small print
Hurtling downhill at 20mph brings certain risks with it. So it's important to have a travel insurance policy in place, just in case. If you are taking out a policy especially for a skiing holiday, ensure it is designed for such a trip – yes, that means reading the small print and doing a little research beforehand.
Bob Atkinson, travel expert at TravelSupermarket commented: "Whatever snow sports take your fancy, it's just not worth the risk heading off to the slopes without adequate travel insurance. Getting medical attention urgently is paramount if you are unlucky enough to have an accident and the additional cover for expensive gear, lost lift passes and even no snow closing resorts can all be insured against for minimal outlay. Skiers and boarders alike should protect themselves before they travel."
If you already have an annual policy in place, make sure it covers you for winter sports and check if there are any limitations.
Don't: Go straight for the cheapest deal
We all like to save our pennies, especially when buying a holiday. But getting the cheapest insurance deal doesn't usually equate to getting the best value for money. The policy might not cover you properly, and in the event you need assistance half way up a mountain, that's a reality you do not want to come face-to-face with ­– helicopter ambulances are expensive things.
For more tips on getting the right policy for you, check out our travel insurance advice.
Where to stay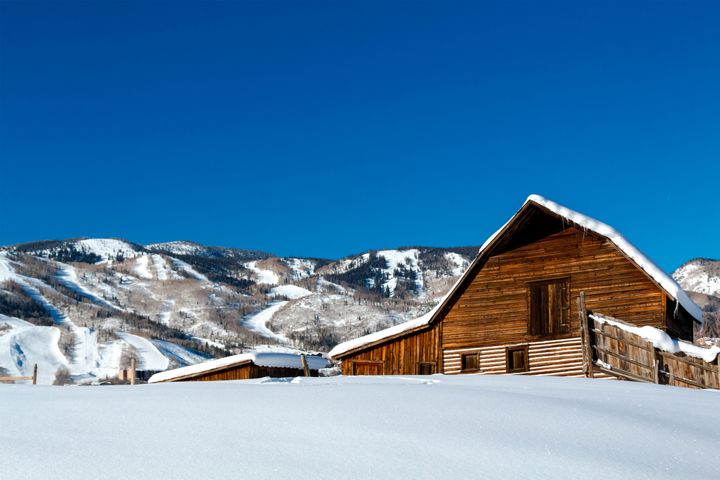 Do: Consider a chalet
Chalets are pretty standard accommodation for ski holidays. And they vary in size and luxury – so you should be able to find one that's perfect for you and your skiing companions.
If you're a newbie to the ski world, staying in a chalet will put you in contact with all the things you need (ski schools, equipment hire etc) and could take care of your meals too. If you book the chalet in a package along with flights and transfer, you can pick up a decent deal as well.
Oh, and if you needed any more persuading, many offer plenty of wine after a busy day on the slopes.
Don't: Try to book everything yourself if you've never done it before
Ski holidays can be complicated things to organise. Actually, that's an understatement; they can be a downright headache.
And if you're a first-timer who thinks off piste is someone who's had one too many beers, it's best to leave the organising to a person who knows what they are doing.
Whether you're an old-pro searching for inspiration or a bamboozled snow rookie, don't panic! We know a thing or two about planning holidays and we're always happy to help.
How to learn the ropes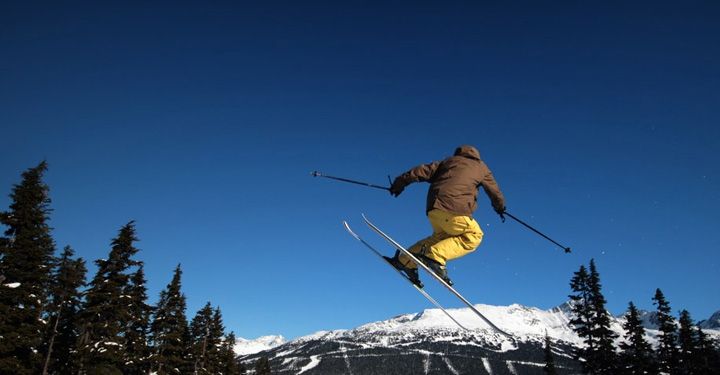 Do: Get lessons
If you think you're going to strap on a pair of skis and take to the snow like a natural, then you are wrong. So very wrong.
Before you go, take a few sessions at an indoor ski slope in the UK to give you a basic idea. Once you get to the resort you can graduate to the real thing with a few lessons on the snow with a pro instructor. Trust us, you'll enjoy your week a lot more for it.
Keep your eyes peeled – code for search the internet – for a British ski school at your resort.
Don't: Let a friend "teach" you
Your best mate is a season pro of the slopes. He's done Maribel, knows Whistler like the back of his ski goggles and can glide down the Matterhorn while eating breakfast. Good for him, but a professional ski instructor this does not make.
At first, it might seem like a cheap way to learn to ski. However, at some point your mates will get bored of your snow plough antics, heading off for higher runs and faster slopes. They'll probably try to coax you with them, which, when you get to the top of that insanely steep mountain, you'll realise wasn't the best idea.
How to stay safe on the slopes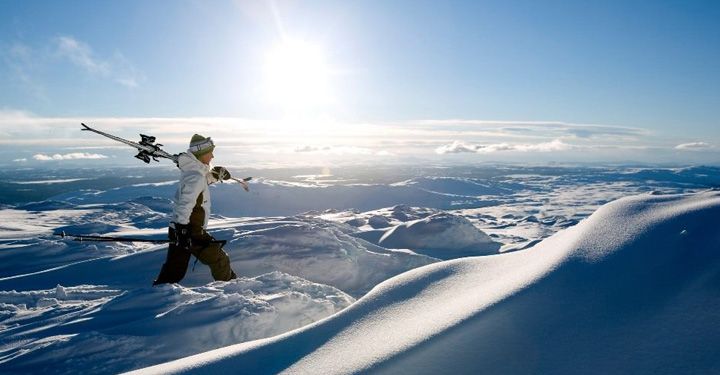 Do: Wear a helmet
Ah, the great helmet debate. It's quite divisive topic in the ski world and, as many an avid anti-helmet advocate will tell you, there's no concrete evidence one way or the other.
That being said, more people are now opting to wear a lid out of personal preference. Last year, the New York Times reported that almost 70% of US skiers now wear a helmet, while the number in Europe stands at around 60% according to Welove2ski.
There's no harm in wearing one, so we suggest you stick a lid on it.
Don't: Get carried away
There's something about the human mind that just makes travelling downhill at incredible speeds, really, really fun. Which is kind of the whole point of skiing, we know. But as fun as it might be, it's easy to get carried away.
After establishing yourself as the king of the blue run, you'll be tempted to take on the red, then the black. But just remember, there will be plenty more ski holidays to come so just take your time, ski at your ability and follow the advice given to you by your instructor.
Chris Madoc-Jones, holidays and travel expert at the Ski Club of Great Britain, advises never to underestimate the mountain: "It can get very cold up the mountain and the weather can change quickly. Make sure you have appropriate clothing and equipment to keep you warm and protected against the elements."
How to stay king of the mountains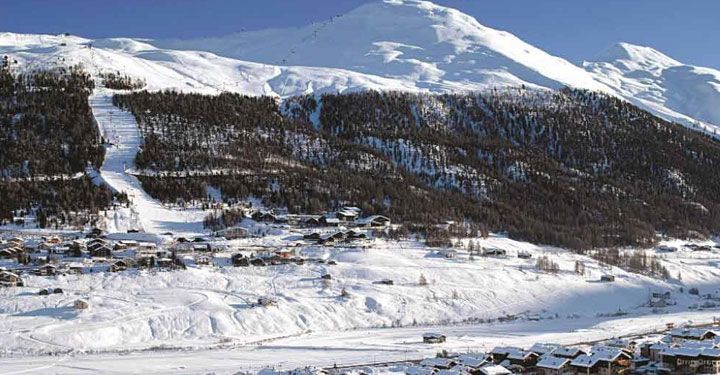 Do: Exercise in advance
A full week of skiing is hard work for anyone. Maybe if you're on to your seventh marathon of the year you'll be ok, but for us mere mortals, a little bit of exercise prior to a ski trip is a good idea.
Chris from the Ski Club of Great Britain recommends leg exercise before you hit the slopes: "Skiing isn't all about your leg muscles but, as these take the majority of the strain, it is well worth doing some leg-specific exercises. Sitting up against a wall is a great one to start with."
It's also wise to strengthen your core in advance as it helps with your stability. For this, Chris recommends sit ups, balance boards and Swiss ball work outs.
Don't: Forget you're at altitude
When you're at the top of a mountain, even the simplest movements can tire you out fast and it's important to keep this in mind when getting ready for your holiday.
"The air will be thinner and you'll get tired more quickly, so having a decent level of aerobic fitness will make that little bit of difference and your holiday more enjoyable," says Chris.
He also advises not to worry too much. There are plenty of things in place to keep you happy, even if your legs are feeling the strain: "Mountain restaurants were made for tired skiers, so if you do get tired then have a break (and a hot chocolate) before heading back out refreshed and ready to go again."
The Ski Club of Great Britain is the UK's biggest snowsports membership club.
Have a comment or question about this article? You can contact us on Twitter or Facebook.