Travel Apps To Simplify Your Trip This Summer
Travel apps to simplify your trip this summer

Gone are the days of hauling around gigantic maps and dog-eared guide books; we now have everything we need at the touch of a button on our smartphones.
Some say our increasing digital reliance has taken the adventure out of travel (although of course those people are welcome to head off without any assistance!) but many others love how technology has made planning and taking a holiday so much simpler.
To help you improve your trip, we've put together a selection of essential apps – some fairly established, others less so – that you might find worthy of a download before you head away this summer.
For finding that perfect holiday
TravelSupermarket App
Hot off the press, our brand-spanking-new app is designed to take the stress out of booking a holiday by providing you with the best deals at the best possible price.
You can compare holiday, hotel, flight and car hire deals through the app, making searching for and booking your holiday a breeze.
Platform: iOS
Cost: Free
For finding your way
Citymapper
Navigating the streets of a new city is never easy, but nothing screams "TOURIST!" like a massive, unfolded paper map.
Citymapper not only takes away the stress of inner-city travel, it helps you blend in at the same time. By breaking down your route, suggesting the best method of travel and showing nearby landmarks to help you get your bearings, the app gets you from A to B with ridiculous ease.
Although the app is limited to just over 30 cities at the moment, the big hitters such as London, Paris, Barcelona, New York and Amsterdam are all catered for and ready for you to explore.
Platform: iOS and Android
Cost: Free
Maplets
Maplets offers 10,000 downloadable maps, including park guides, metro maps, bus systems, hiking trails, ski resorts, universities and theme parks.
The more in-depth content is fairly US-heavy, but there are maps included for cities and areas all over the world, from Sydney hiking trails and the Santiago metro map to London park guides and Luxembourg bus routes.
Platform: iOS and Android
Cost: £2.28 on iOS, £1.64 on Android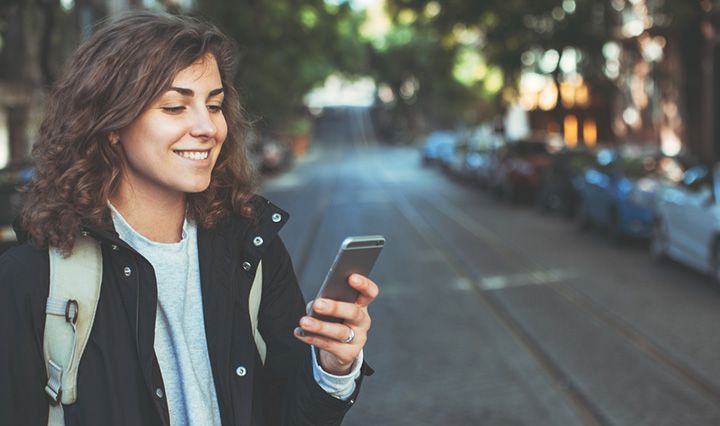 Google Maps
Where Citymapper dares not venture, Google Maps simply laughs and strides confidently into the unknown.
This app is extremely handy for more rural areas and has accurate maps for a staggering 220 countries and territories around the world, making it hard for even the most directionally-challenged individual to get lost.
Real-time data provides you with up-to-date information about your journey, while the helpful offline mode means you can use the app without an internet connection – take that, roaming charges!
Platform: iOS and Android
Cost: Free
For planning your trip
SpottedByLocals
If you're keen to escape the well-trodden tourist trails or are looking for new things in a familiar city, SpottedByLocals helps you find the places that guidebooks often struggle to.
Whether it's finding lively wine bars in Porto, sourcing the best coffee spot in Amsterdam or uncovering New York's underground music scene, SpottedByLocals' guides should help you avoid the tourist traps and can be used completely offline.
The app, which is filled with useful content from ordinary locals rather than travel guide writers, currently covers Europe, the Middle East and North America.
Platform: iOS and Android
Cost: £2.99 per city guide
TripAdvisor
How on earth did people decide what to do before TripAdvisor?
From where to eat and drink to landmarks and attractions to visit, TripAdvisor's app allows you to see exactly what your fellow travellers think of a place so you can make an informed decision.
It works very much like the website, so it's easy to navigate and full of useful tips from people who've been there before you.
Platform: iOS and Android
Cost: Free
Packing Pro
Packing Pro is a fully-customisable packing list app aimed at taking the stress out of preparing for your trip and helping you avoid having to buy a hairbrush or phone charger abroad when you have a perfectly fine example sitting at home.
True, you could just make a list on paper which you then take with you on your trip, but if you'd rather keep everything on your phone it's a useful app that should prevent even the most disorganised person leaving their socks in the hotel room's drawers.
Platform: iOS
Cost: £2.29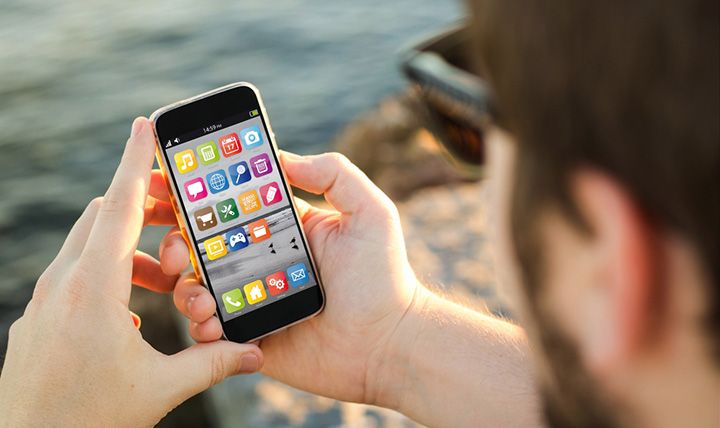 Yahoo Weather
Perfect for checking the weather both home and away, Yahoo Weather could be the difference between an enjoyable sunny day on the beach and a miserable wash-out.
Simply enter your destination and you'll be presented with the temperature, the type of weather and the UV index, along with plenty more interesting information.
Data is available for up to 10 days in advance – ideal for planning holiday activities or gleefully revelling in the terrible weather back home!
Platform: iOS and Android
Cost: Free
For chatting with the locals
Duolingo
It's always useful to pick up a few phrases in the local language before you travel, and Duolingo helps you learn in a playful, digestible way.
Spurred on by "Coach", the friendly owl-cum-linguist, this listen-and-repeat-style learning tool will have you asking for "dos cervezas por favor" like a native in no time.
Currently you can use the app to learn the basics in Spanish, German, Portuguese, Italian, Dutch, Danish, Swedish and French – magnifique!
Platform: iOS and Android
Cost: Free
Google Translate
For those times when you don't have time to learn the lingo fully and your seven stock phrases simply will not cut the mustard, Google Translate is on hand to help overcome the language barrier.
The app supports 103 languages, and if there's no internet connection available you can still use offline mode to translate 52 of these. What's truly mind-blowing is the 'instant camera translation' feature which augments words on your smartphone to show them in your language in real-time on the screen – it must be seen to be believed!
Platform: iOS and Android
Cost: Free
For handling your travel money
XE Currency
Working out the value of your pound has always been a tricky business – even before the Brexit decision.
XE Currency allows you to compare your base currency to multiple others so you can work out how much you're spending abroad without having to know the exchange rate off the top of your head.
It also tracks currency fluctuations in real-time so you can keep an eye on when it's best to buy.
Platform: iOS and Android
Cost: Free
For those important holiday snaps
Afterlight
No longer do most people cart around clunky disposable cameras and wait days for their holiday snaps to be developed. Now it's all about instant images, editing and uploading – often while you're still away.
Apps like Afterlight give you the power to touch up your photos like a pro, with hundreds of arty filters, in-depth resolution settings and creative extras such as the 'dusty' effect or, ironically, a filter that replicates those pesky light streaks that used to cover developed photos.
Once you're done, simply save and upload to the social media platform of your choice – then watch the 'likes' roll in!
Platform: iOS and Android
Cost: 79p
Please note: All prices were correct at the time of writing and are subject to change and availability.
Have a comment or question about this article? You can contact us on Twitter or Facebook.
Sign up. Be inspired. Travel.
Subscribe now for hand-picked holiday deals, inspiration and the latest travel tips, straight to your inbox.