Holidays in 2021: What you need to know
August 6, 2021
By Emma Coulthurst
As Amanda, the ex-pat who checked me into my accommodation in Lanzarote a couple of weeks ago, said: "It's a cliché, but when you step off the plane here, you feel more relaxed". These were such true words; this warm Canary Island makes your shoulders lower and your face less frowned in seconds.
Some of us can't wait to experience that feeling again and my recent trip proved that going abroad doesn't have to be stressful. Despite the extra admin, it could even turn out (as it did for me) to be one of your most memorable travel experiences. So, based on my holiday to amber-listed Lanzarote, I've pulled together what you can expect on a holiday this year.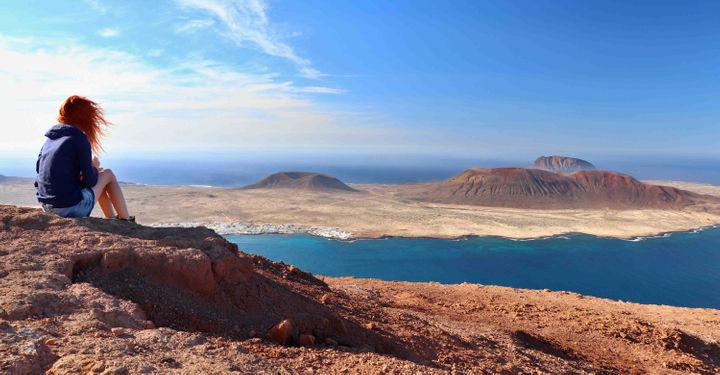 1. Travel tests won't necessarily hit your holiday budget
While the government's list of PCR test providers is somewhat of a minefield, if you read around, you can find some better value options.
I'd first suggest looking at in-person testing options, if you're lucky enough to live near one. These tend to be cheaper as you bypass any delivery fees that can send the overall price skyrocketing. I've found services starting around £25 in places such as Barnsley, Chester and at Heathrow. I'd also recommend checking if your tour operator or airline is offering a subsidised price.
For those of us who can't nab an in-person spot, there are still some decently priced at-home test providers out there. I opted to do my 'on or before day two' PCR test with Nationwide Pathology Limited, which cost £40. Add that to the price of my pre-departure test at Lanzarote airport, which was even cheaper at €29 (around £25), and the total came out under £70.
Of course, while this is an additional cost compared to pre-pandemic holidays, you may still be paying less overall than you would have in 2019. Here at TravelSupermarket, we recently found that package breaks are as much as 50% cheaper than in 2019 – and even if you're looking to travel in the next couple of weeks, you can even pick up a 7-night package holiday to Lanzarote from under £200pp.


2. Other Covid-related admin isn't too complicated
As with any travel right now, the first thing you should do is to check the FCDO page for your destination to ensure you know what rules you need to follow before you fly.
For example, in addition to proof of vaccination or a negative Covid-19 test result, many countries require you to fill in a health form. It's not overly complicated to do. But you can save yourself some last-minute stress by spacing it out in the days leading up to your trip. I started filling mine out a couple of days before and added to it when I had time – it made a world of difference knowing I didn't have rush through it.
The same goes for the passenger locator form before you fly back to the UK. It's been massively improved and simplified since its introduction last year, so really, it will only take you around five minutes to complete. But you can start it when you want (perhaps even while you're completing your other form) and then submit it any time in the 48 hours before you fly home.
The government also asks you to book your day two and day eight tests (if you need it) before you travel, so ensure you do this. My day two test arrived before I left home, so it was good to know that it would already be waiting on my return.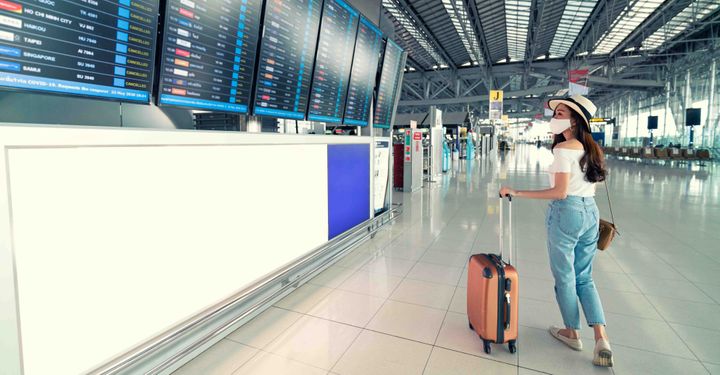 3. Airport and flights may be quieter...
Yes, there have been some headlines of queues at the likes of Malaga airport, but this certainly wasn't my holiday experience – it was hands down the easiest and quickest travel experience I've ever had.
On my late-July escape, I was able to clear security in minutes, board my half-empty flights in record time and face no queues at border control in Lanzarote or on return at Stansted. From landing on the tarmac to clearing arrivals, I was out of the airport in no more than 20 minutes – at either end. That includes the quick spot check of my Covid documents in Lanzarote, which took only a couple of minutes (they did not check my documents at Stansted).


4. But you'll be encouraged to arrive earlier
Many airlines are recommending that you arrive three hours before your flight – even for short-haul trips. And I'd recommend it if you need to check in a bag as this is where your health form and vaccine certificate or negative test result will be looked at. Then, you'll be given a slip to hand in at the gate to show that your documentation has been given the all-clear.
However, if you are able to just take cabin luggage (let's face it, we always pack far more than we actually need or get time to wear), you should be able to board much quicker. My paperwork was checked at the gate in seconds and, as the plane was boarded over a longer period, there was no queue.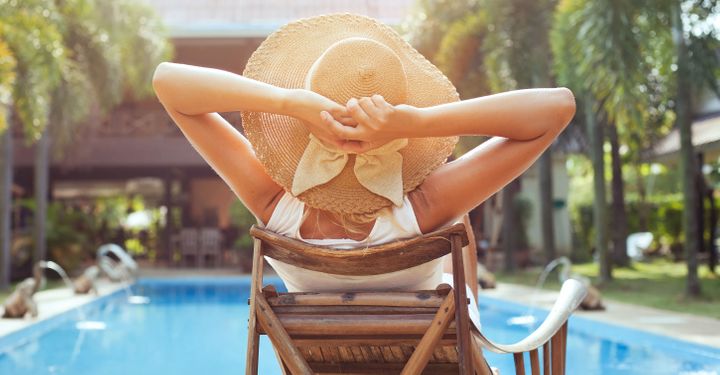 5. Holiday hotspots won't be as busy
There's no need for a clandestine dash to slap your towel on a sunbed or to jostle for a place on the beach this year. With fewer people are travelling abroad at the moment (and others opting to holiday at home), you are likely to find even the most popular destinations much quieter than normal.
That means more spots on the sand (in Lanzarote, the beaches were wonderfully quiet) and no crowds at the local attractions. It is worth seeing if you need to book a time for places such as museums, though you should have little to no problem getting a spot.


6. Social distancing rules may still be in place
You may find that some measures abroad are different than at home, so it's worth checking the rules on your destination's tourist site. For example, the Canaries still encourage you to maintain a 1.5m distance between yourself and others, and masks must be worn indoors and in public places.
That said, you're unlikely to want to spend any time indoors as the weather will be so lovely. You might even feel safer abroad than you do at home!
So, while it's true that you may face more rules than here in the UK, I didn't feel as though it affected my holiday. It felt like a fair and reassuring exchange for sea, sunsets and great value vino, and I was really impressed with the measures in place to keep us all safe.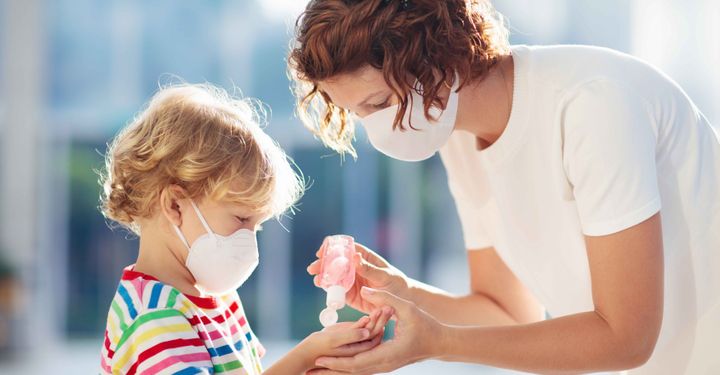 7. Destinations make it easy to do your 'return to the UK' test
Finding a pre-departure test while you're away is one of the main concerns around travel at the moment, with some negative headlines suggesting it could be a near impossible task.
But I'd say you don't need to lose sleep about it. Destinations are well set up for this and your tour operator can help you get it sorted. Some services even visit you at your hotel. Or, you can go to a service in your resort.
If you would prefer not to do the test while you are holidaying (my preference), find out if there is a service in Departures and take the test at the airport. For example, I booked and paid online for my €29 (around £25) test with Eurofins a couple days before my return flight and had my negative result emailed to me 15 minutes afterwards. All I had to do was show it on my phone before I went through to security.


8. You'll still have a really fantastic and memorable trip
Yes, holidays are different these days and do involve a bit of extra admin: I booked on a Friday and left on the Monday so I had to spend some of the weekend sorting things out. But, if you're considering going away, it may not be as tricky or expensive as you think.
Now is the time when you can pop into the popular restaurants you'd normally struggle to get a table at or share attractions with other Spaniards and Greeks holidaying in their own country. It's a time when staff at your resort and attractions are grateful to see you and you can experience your holiday destination in a more tranquil way.
If you do decide to hop take a holiday this year, I wish you get a similar experience to mine – one of the easiest, quickest and most relaxed trips you've ever taken – and if you would like more advice on travelling right now, please do get in touch with me on Twitter @TravelEmmaC.


Have a comment or question about this article? You can contact us on Twitter or Facebook.