Covid-19 advice:
Understand the traffic light system and check FCDO updates before you travel
Find out more
When is the best time to buy holiday money?

July 18, 2018
The pound is in a bit of a state right now, writes Joey Tyson. Brexit uncertainty and the UK's current political turmoil have caused its value to drop significantly, leaving Brits going abroad with considerably less spending power than they would have had a few years ago.
Yet it's not all doom and gloom – if you're reading this, the chances are you're about to go on holiday soon, so chin up! The pound might be pitiful, but there are ways you can maximise your holiday money and get a better deal . You just need to be willing to put a bit of time into getting your travel money.
Read on for some savvy traveller money tips...

So when is the best time to buy holiday money?
Currencies go up and down for all sorts of unexpected reasons, so getting a good rate is often a result of timing and luck.
It can also depend what type of currency you're after. While it's generally better to get your fistful of dollars in advance, it could pay off to wait and get your baht abroad.
Here are a few things you can do to try and get the best exchange on your holiday money.
Watching the market: keep an eye on travel money rates
To give yourself the best possible chance of getting a good price, keeping an eye on the exchange market (the rate one currency is worth in another) is essential. XE.com offers a live update which you can use to see the value of the pound against other currencies.
The rate on XE is the one used by banks and currency traders (which is called the mid-market or inter-bank rate) and therefore the best one going. Although you won't get this rate, you should aim to get an exchange as close to this as possible.
Watching travel money rates is all about trying to spot a trend. This, of course, isn't easy, but if you check the currency regularly over a week or so, you should be able to get an idea of whether the rate is rising or dropping. As a general rule, start looking around a month before you intend to travel. Hopefully, this should give you enough time to get a good indication as to when is it best to buy foreign currency.
If the rate is steadily going down, you may want to act now and buy (or at least buy some of your holiday money – more on that below). If it's steadily rising, you might want to wait to see how high it will go.
A good example is the pound's value against the dollar in over a period of months last year. Back in mid-March 2017, £1 would have gotten you $1.21 (£100 would buy $121), but by the end of May £1 bought $1.30 (£100 would buy $130). By the summer, the pound's value rose to around 1.38 against the dollar (£100 would buy $138) - so the pound's value was climbing steadily against the dollar over the year.
In this instance, a judgement call is required: if you were looking at that back in May last year and planning to travel in travelling to the US in say August, you might have been tempted to wait.
Of course, hindsight is a wonderful thing. Currently, the reverse is happening. Back in April this year, the pound was worth $1.43 after months of steady climbing. Today, it's worth around $1.30.

While a $10 difference might not seem a massive amount, bear in mind that if you're changing £1,000, that's a difference of $100. In these uncertain times, any boost on your spending power abroad should be considered a win!
Buy half of your holiday money now, half later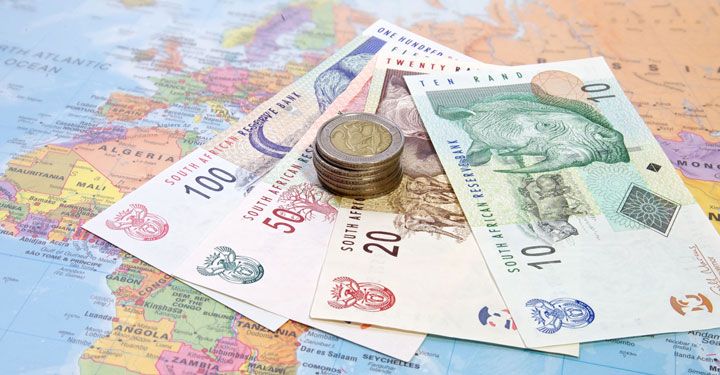 The way markets go up and down, it's almost impossible to predict how much a currency will be worth months in advance. So, unless you happen to own a crystal ball, you're in the same boat as the rest of us.
But you can 'hedge your bets' if you're happy with the current rate – by this we mean buy half of your travel money now, then get the other half later.
How this works: If the rate looks steady and you're happy with the current price, you can buy some of your travel money now (or load a set amount onto a prepaid currency card). By doing this, your exchange is locked in at that rate, so if it later drops before your holiday, you will have gained.
Once you've locked your rate in, you can sit back and relax. Then, just before you go, exchange the rest. Of course, you could stand to lose out with this approach if the currency suddenly begins to rise. Either way, unless the rate stays exactly the same, you're going to get at least part of your money at a better rate, either in the first or second exchange.
Let's use the dollar as an example again (please note that these are not today's rates, just an example). If the rate today is 1.38 (£100 would buy $138) and you are happy with that, you can buy £500 worth of dollars, giving you approx $689. Later on and the rate has dropped to 1.20 – another £500 exchange would only return you $600 – and if you'd done everything now, £1,000 would have got you only $1,200, rather than $1,289. In this instance, you've gained $89 over what you'd have got if you exchanged the entire £1,000 in the second trade.
And it works both ways. If you buy £500 today at an exchange rate of 1.20 and in the coming months thta rate creeps up to 1.38, you can only gain in your second exchange.

It's important to understand that major fluctuations are rare, unless of course something big happens, such as Brexit and the recent US and UK elections. In all three of these examples, something unexpected happening created uncertainty, which is why currencies all over the world were affected – markets hate uncertainty!
Plastic power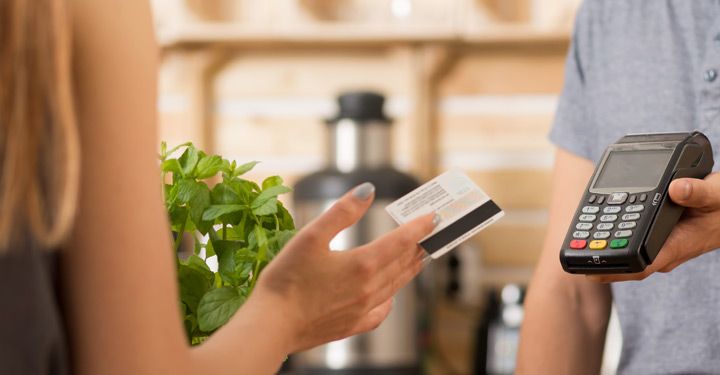 There are quite a few very useful specialist credit cards on the market that will allow you to get an almost perfect exchange rate when you use it – our pick for a specialist overseas credit card is the Halifax Clarity Card*, which you can use anywhere in the world without a fee (including cash withdrawals). For more information on getting the right card for your travels, check out MoneySuperMarket's guide on use credit cards abroad.
If you don't have a credit card like this, you could use a pre-paid currency card, which can also offer good exchange rates. These cards also allow you to lock in the current rate, so if you're worried that the value of the pound is dropping, you can upload your travel money now and spend later.
Holiday money comparison: shop around for rates
Too many people head straight to the Post Office or their bank to exchange their travel money. However, while this might be convenient, they might not provide the best rate. It's true that they sometimes might offer a good travel money rate (although this is more likely with your bank than the Post Office), but it never hurts to look around first.
One of the best ways to do this is MoneySavingExpert's TravelMoneyMax tool, which allows you to compare holiday money rates in your area. It's simple, fast and free to use, so there really is no reason not to.
| | |
| --- | --- |
| Vendor | Rate |
| Midmarket or inter-bank rate | 1.38 |
| Independent bureau | 1.36 |
| Post Office | 1.34 (exchanges over £500) |
| Halifax bank | 1.31 |
| HSBC | 1.31 |


This table highlights the difference between in the exchange rate for pound to dollar exchanges for multiple currency vendors – the rates were taken January 18, 2018 and are used here to highlight the difference between currency exchange dealers.

Generally, the better deals can be found in London, where there is more competition among bureaus. However, you can still compare your options and arrange for your travel money to be delivered to a nearby branch. By ordering your travel money online and then arranging to collect it later, you can usually get the best rates – always check for delivery fees though.
Where and when should I get 'exotic currency'?
While it's a good idea to shop around at home for the so-called "big" currencies – pounds, euros, US dollars, Swiss francs, Australian dollars and Canadian dollars – the opposite is true for "exotic" currencies. Basically, this is everything else.
For these, you should wait until you get to your destination for the best rates – local rates are generally better than what you will find at home – exchanging a little bit at the airport (when you get to that country – not the airport in the UK) and then looking around for a good bureau when you arrive (alternatively, you can use a prepaid currency card or specialist credit card to draw out some cash at the airport).
For this, take sterling to exchange. Although the pound has weakened dramatically against major currencies, it still holds some strength against the likes of Turkish lira, Croatian kuna, Polish zloty, Thai baht and the Indonesian rupiah, to name but a few.
When is the worst time to buy holiday money?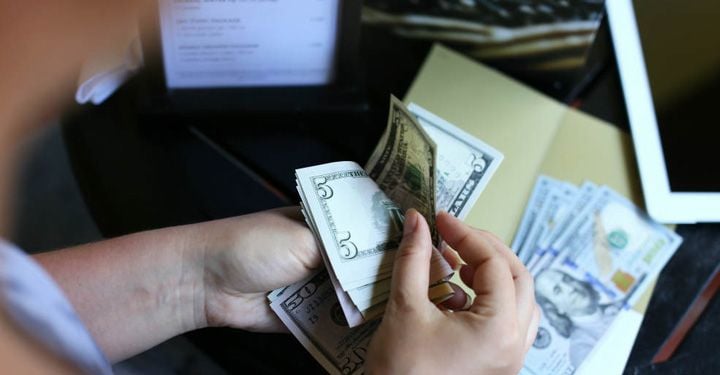 Hands down, it's at the airport in the UK. They offer the worst holiday money exchange rates across the board, which can leave you with significantly less in your pocket.
Why do they do this? Well, why not? You're already at the airport and you have no other choice but to go for the terrible rate they offer – they are charging you for the convenience.
Even if you are up against it time-wise and you've left it to the last minute, you can order online and pick up at the airport, giving yourself a the chance to grab a better exchange rate.
You can do this via the MoneyMax tool, but make sure you order online or you'll be subject to the awful walk-in rate (when we looked, MoneySavingExpert estimates that a collection rate of £500 would see you get $623, while the walk-in rate would get you $560.30 – estimates for Heathrow Terminal 1).
* Always pay back the amount you have spent in full when you return.
** All rates correct at the time of writing. Article last updated July, 2018. Some rates are not current and are used only for example purposes. For the most up-to-date rates , visit www.xe.com.

Have a comment or question about this article? You can contact us on Twitter or Facebook.
Sign up. Be inspired. Travel.
Subscribe now for hand-picked holiday deals, inspiration and the latest travel tips, straight to your inbox.