Why You Should Go To Turkey This Year
Why you should go to Turkey this year

July 18, 2018
After a tumultuous couple of years for its once-booming tourism industry, Turkey's star appears to again be on the rise, with major travel operators reporting a strong uptick in summer bookings and a surge of interest of TravelSupermarket.
According to ABTA, the UK's largest travel association, Turkey is one of "12 destinations to watch" in 2018. In its Travel Trends Report, it says: "An incredible land, rich in history, culture, beautiful beaches and wonderful cuisine, Turkey offers great value-for-money holidays in picturesque resorts."
Early bookings for summer holidays in Turkey are up 69% over last year, according to ABTA. Both TUI and Thomas Cook reported upswings, with the latter's chief executive calling Turkey the year's "standout market so far". And it's the same story on TravelSupermarket where searches are up 76% year-on-year for summer holidays to the destination.
There are plenty of good reasons to consider joining the trend, writes Jennifer Hattam, a long-time resident of Istanbul.
Is it safe to go to Turkey?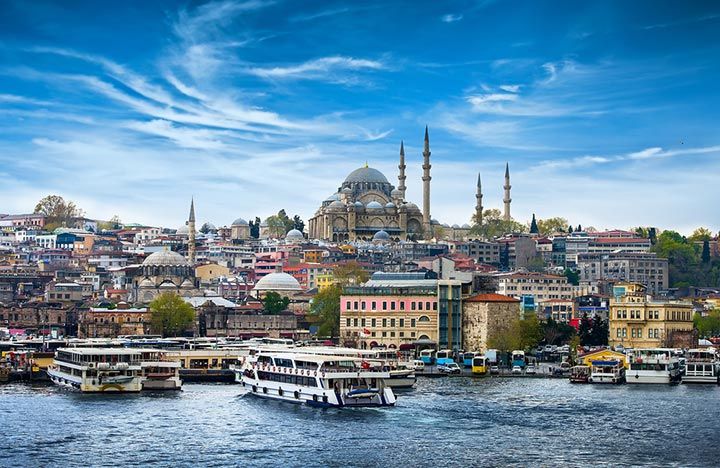 Turkey's tourism sector has struggled over the past few seasons as a series of bomb attacks hit the country's largest cities, Istanbul and Ankara; a failed military coup shook the nation in summer 2016; and both domestic political strife and conflicts across the border in Syria and Iraq rattled would-be visitors' nerves.
The FCO still advises against travel to within 10km of the border with Syria (and vigilance anywhere, especially crowded places), but that border region is far removed from the tourist hotspots of Cappadocia and the Mediterranean and Aegean coasts, which are seeing a surge in interest once again.
Beautiful, historic and a great deal to boot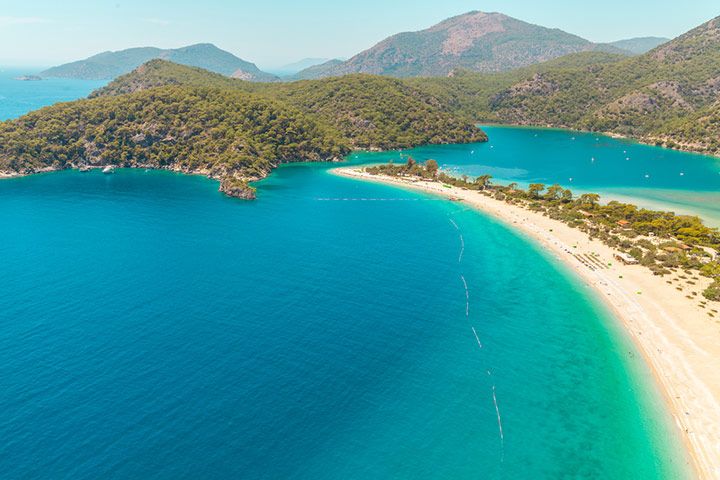 Even after 10 years living in and travelling regularly around Turkey, the beauty of the country's coastlines never fails to take my breath away. Whether sitting by the waterfront in Ayvalık, sipping a drink while watching the sun go down and the waves lap up against the shore, or hiking up a steep trail to a rocky summit above Ölü Deniz where green hills tumble into the sparkling blue sea below, the landscapes are varied, and spectacular.
From chic beach scenes to bucolic hideaways, Turkey's Mediterranean and Aegean coasts have a resort option to suit almost everyone – including the option to really get away from it all and spend your holiday at sea. One of the most truly relaxing holidays I've ever had was on a week-long "blue cruise" (mavi yolculuk in Turkish) plying the secluded coves between Bodrum and the Datça Peninsula. Each sun-kissed day brought difficult decisions – Should I go for a swim? Take a nap? Curl up with a book? Have a drink? Play backgammon? (Fortunately, there was plenty of time for it all…) – and each night a magnificently star-filled sky.
It's easy to while away your time sunbathing, swimming, strolling and snacking on meze – bountiful small plates usually featuring seafood, fresh herbs and vegetables, and plenty of olive oil – but part of what makes a coastal sojourn in Turkey so appealing is that its resort towns are set amidst thousands of years of history.
Top-tier sights such as Ephesus, where you can walk in the footsteps of the ancient Greeks down a 1st century AD marble road, are justifiably famous. But lesser-known (and much-less-visited) archaeological sites can be just as evocative. I love rambling around the overgrown seaside ruins at Patara, Phaselis and Olympos, while the ancient cities of Termessos and Tlos have dramatic hilltop locations with unbeatable views. And you don't need to go very far from your hotel to peer into the past: ancient tombs, archways and other artefacts are scattered amidst the historic centres of Fethiye, Kaş, Bodrum, Antalya and other seaside towns and cities.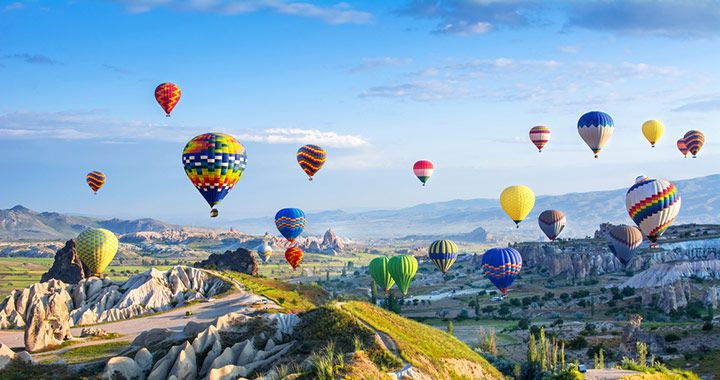 In the Turkish heartland, the country's other top tourist destination, Cappadocia, likewise blends natural beauty with rich history. Summers here can be scorching, but it's easy enough to plan an itinerary that beats the heat: Start off early in the morning with a hike through the area's otherworldly rock formations (or soar above them on a hot-air-balloon ride), then return to your hotel for a lavish Turkish breakfast spread and some pool time. Follow that up with an excursion into the cool labyrinthine depths of one of the region's underground cities – built thousands of years ago to shelter entire communities.
Visiting magical places like these was soothing to the soul even during the toughest times in Turkey, and I always found locals to be welcoming and happy to see a foreign visitor. With the British pound holding strong against the Turkish lira, it will be easy to indulge without blowing your budget.
What's new in 2018?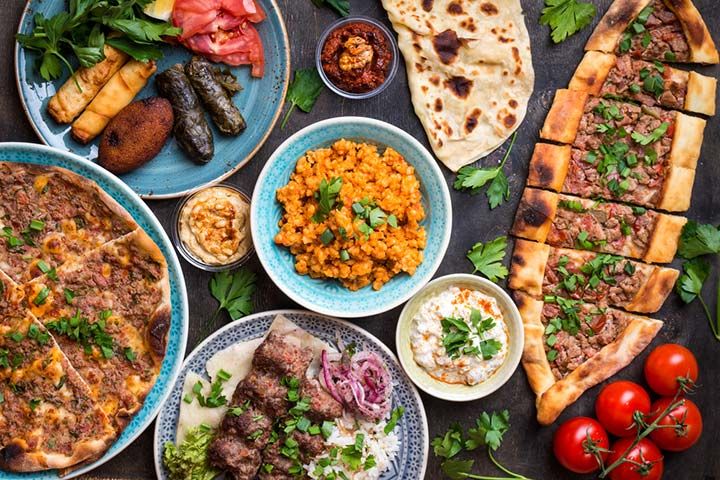 Twenty years after the ancient city of Troy, the legendary setting for Homer's The Iliad and other Greek myths, was inscribed on the UNESCO World Heritage List, Turkey plans to celebrate 2018 as the "Year of Troy". A 10,000-square-metre, £10-million museum is set to open at the site, which is near the modern-day coastal city of Çanakkale and the World War I battlefields of Gallipoli.
The fourth Cappadox festival, scheduled for six days in mid-June, offers a unique way to experience Cappadocia, with art installations, open-air concerts, food tastings, yoga classes, hikes and silent-meditation walks amidst the area's surreally beautiful landscapes.
Outdoor-adventure options in Turkey have come a long way since the country's first long-distance hiking route, the Lycian Way, was mapped and way-marked in 1999. Similar routes in various stages of development now traverse vast swathes of the country, thanks to the work of the Culture Routes Society and other dedicated volunteers. There are fitness-focused "blue cruises" with swimming, hiking and yoga components, and a growing number of supremely scenic (if strenuous) trail ultra-marathons and cycling races for intrepid athletic types to plan a trip around.
Istanbul's biggest drawcards – the Hagia Sophia, Topkapı Palace, the Basilica Cistern, among many others – are of course timeless but the ever-dynamic metropolis always has new restaurants, cafes, art galleries and shops to discover.
Have a comment or question about this article? You can contact us on Twitter or Facebook.
Sign up. Be inspired. Travel.
Subscribe now for hand-picked holiday deals, inspiration and the latest travel tips, straight to your inbox.