Worlds Worst Holiday Ripoffs
7 holiday rip-offs and how to avoid them

July 31, 2019

Nothing spoils fabulous travel memories more than a right royal holiday rip-off, whether through sneaky debit card charges, scamming holiday companies, or one of the many other tricks often used to cheat tourists out of their cash.
However, the good news is that many of these money-wasters are avoidable if you know what to look out for, so here we've outlined some of the classic rip-offs – and how to avoid them.
Rip-off #1: The vanishing holiday company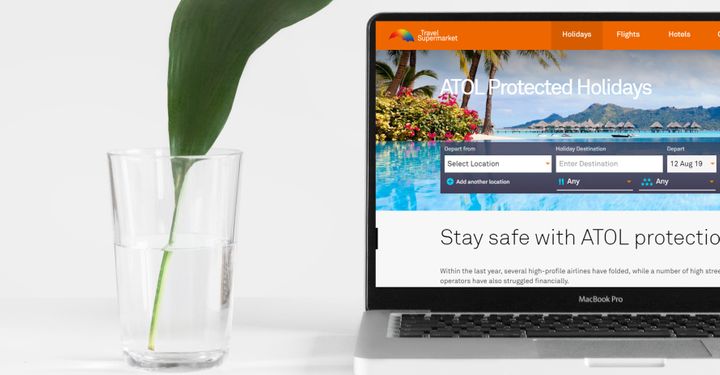 Actor James McAvoy almost fell foul of a hotel rip-off when booking his family holiday recently; proof it can happen to anyone. So, before you've even left home, it's essential you book your break through a reputable company.
First, check your package holiday is ATOL-protected, so you're covered in case the company collapses. Second, it's worth finding out whether the company belongs to a respected industry body such as ABTA.
A final common check these days is to search for online reviews of the firm concerned, to ensure you're not booking with a dud no one has heard of.

Rip-off #2: Plastic fantastic? Extra charges on your debit card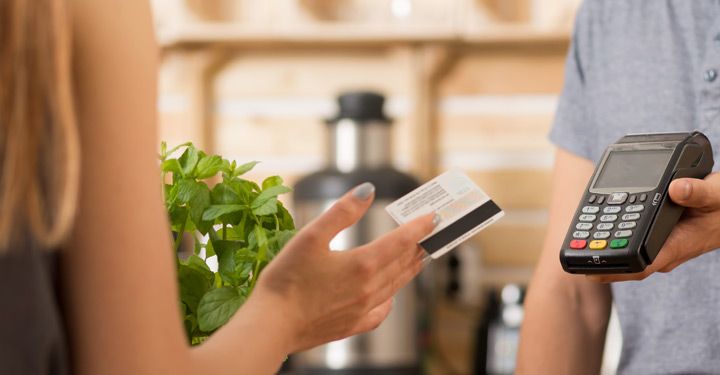 Using your debit card abroad just as you would at home will almost certainly land you with extra charges.
Almost all cards charge a loading fee – an extra percentage the card company levies on any purchase you make, known as the non-sterling transaction fee. That's usually between an extra 2.75% and 2.99% every time you pass your card over a shop counter or use it to pay a restaurant bill. So a £50 purchase could end up costing you £51.50. That might not sound much but it adds up over a two-week break.
It doesn't stop there. Some of the most punishing debit cards to use overseas, such as those from Halifax and TSB, impose yet an extra charge known as the non-sterling purchase fee that will cost you between £1 and £1.50. That's on top of the transaction fee.
And if you use your card to withdraw money from an ATM abroad, you'll be charged a cash withdrawal fee in addition to the loading fee. That's usually in the region of 2%, with a fixed minimum amount that might be around £2.
Some banks do offer good rates for debit card use – such as a Nationwide FlexPlus account or a current account from Metro Bank (only within Europe), Monzo, Revolut and Starling (check the terms). But for anyone else, the right credit card is your best bet for holiday spending.
The Halifax Clarity credit card, Barclaycard Platinum Travel Card, and Creation Everyday's credit card are all good bets to use abroad. Bear in mind that if you use your credit card for cash withdrawals, you'll be charged interest from the moment you get your cash. It's best to pay back what you owe as soon as you spend it. Nowadays, it's much easier to clear credit cards online, so you could pay back anything you've spent on your card back at the hotel.
Rip-off #3: Currency conversion? They decide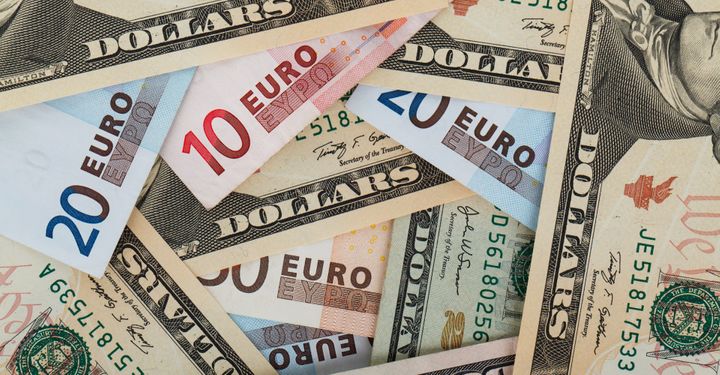 Shops and restaurants abroad may ask you if you'd prefer to pay in sterling or the local currency when using a credit, pre-paid cash card or debit card.
Don't opt to pay in sterling as the exchange rate applied will be set by the store or restaurant, rather than by your card provider. That's unlikely to be as competitive and could see you forking out more than you need to. Always pay in the local currency.

Rip-off #4: Holiday money rates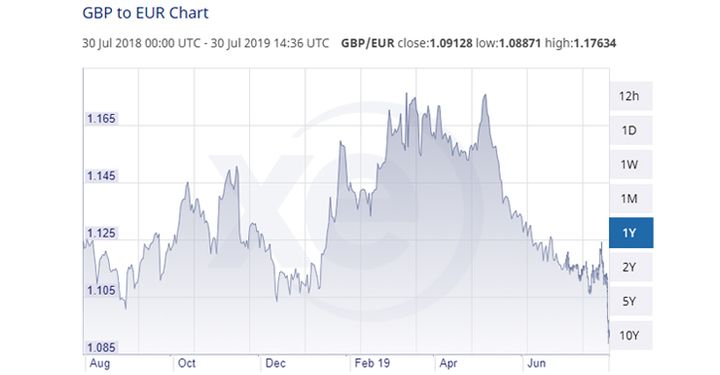 If you leave buying your holiday money until you arrive at the airport, don't expect to see a competitive rate.
Comparing and pre-ordering online is the best way to get the optimum rate for your holiday cash. A service such as MoneySavingExpert's TravelMoneyMax returns the best rate for the amount you wish to exchange and gives you the option of collecting your holiday cash or having it delivered.
However, the best laid plans… If you still haven't organised your holiday money by the day of departure, you can call ahead to the airport and pre-order your cash. You'll still get a better rate than just turning up at the airport exchange desk.
For some exotic currencies, it's possible to to get the best rate in country.


Rip-off #5: Drive-up airport parking charges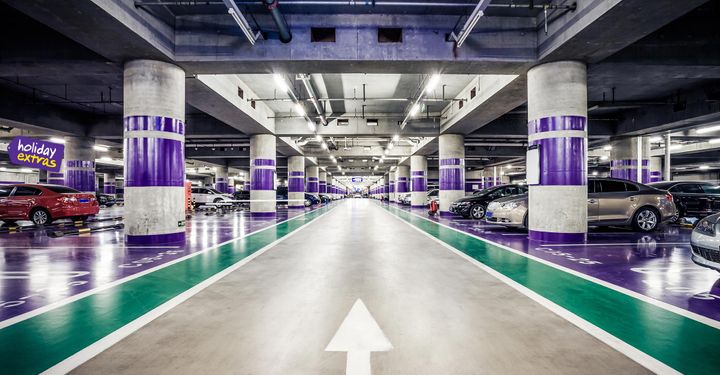 Rocking up to the airport on day one of your holiday and paying the drive-up price for airport parking will take a tasty chunk out of your holiday budget.
Avoid this potential rip-off by pre-booking your spot. The drive-up price for two weeks at the Heathrow long-stay car park in peak season, for example, could cost you a hefty £385 (based on drive-up price of £34 for the first day and £27 for each additional 24-hour period or part thereof). However, a quick search online for two weeks in August returned a cost of £86 – that's a massive saving of £299!
Even prebooking a few hours before you travel will result in big savings. An online search made at on July 30, 2019 at 5pm to arrive at the Heathrow long-stay car park that same day at 9pm returned a price of just £101 – that's still a saving of £284.


Rip-off #6: Excessive taxi fares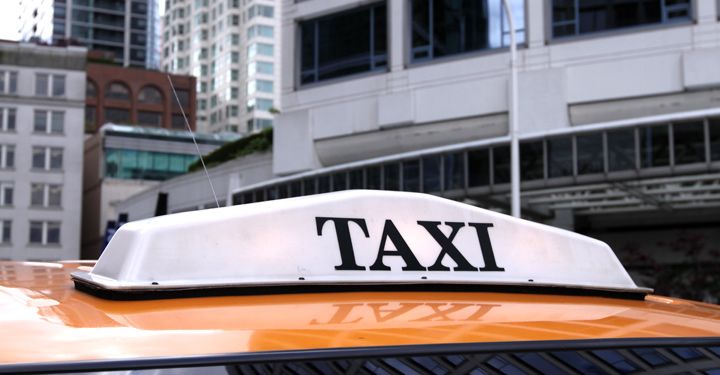 If you're taking a taxi from the airport to your destination, research what you should expect to pay before you fly. In some countries, taxi drivers regard tourists as easy prey – keeping the currency converter on your phone handy is one way to stop being scammed out of extra cash. And never get into an unlicensed cab. Ever. They are well known to charge over the odds and, on top of that, they could be dangerous.
It can also be helpful to see if your hotel runs a shuttle service, as this might work out cheaper than a taxi – or even be free.
Likewise, if you're taking a taxi to the airport from your house, make sure you book with a reputable firm and agree a fixed rate beforehand to avoid any nasty surprises.

Rip-off #7: Paying more than you should for visas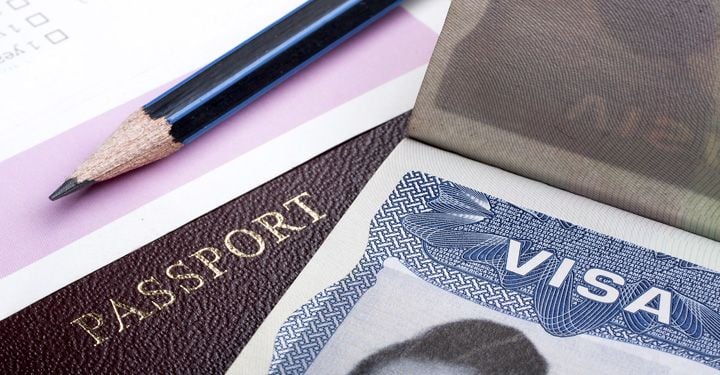 Popular destinations, such as the US, Canada, India and Cuba, often require travellers to arrange a visa or visa waiver (US and Canada) before travel.
However, there are a number of websites – often very convincing and official looking ones – out there to be wary of. These sites charge a fee for completely unnecessary services, such as directing you to the official visa site or submitting your visa form. You could end up being stung with an extra £75 (the most we've seen) on top of the cost of your visa, all for nothing.
Always look for the official site. For more information about visas, see this handy article.
There is a similar rip-off out there for the European Health Insurance Card (EHIC). Only ever use the official government website to order your EHIC; if you find yourself being asked to pay for it, you're in the wrong place. And remember, this is not a form of travel insurance so don't make the mistake of thinking you can take one and not the other; it's a sensible idea to get a valid insurance policy as well as an EHIC card.

Have a comment or question about this article? You can contact us on Twitter or Facebook.