Covid-19 advice:
Understand the traffic light system and check FCDO updates before you travel
Find out more
10 fun things to do for under £10 this half term

Keeping the kids entertained on the cheap during half term can be a challenge. But being strapped for cash shouldn't mean you have to be short on ideas. There are plenty of things to see, do and experience this October half term – and not one of our suggestions will cost you more than a tenner.
Here are a few ideas for cheap and fun activities during half term:
1. Venture into the great outdoors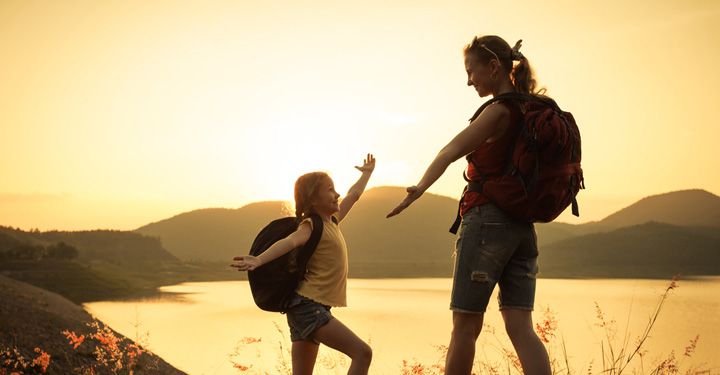 Okay, so the weather is looking less than attractive over half term (a good chance of rain everywhere, lots of cloud, strong winds and occasional sunshine). But autumn can be a wonderful time to see the great outdoors – there are piles of leaves to kick, birds and squirrels to spot and bracing bike rides to enjoy, all rounded off with a steaming cup of hot chocolate back indoors. And that all comes at no cost. So get down to your local park, blow the dust off the bikes and go out for a ride ­– the world, or at least the immediate surrounding area, is your oyster.
Discover the local outdoor attractions in your area too. For example, Roskilly's Farm in St Keverne, Cornwall, lets you visit and learn all about the workings of a Cornish organic farm and enjoy beautiful walks in its meadows. There is no admission charge – although you may be tempted to try their homemade fudge or ice cream produced with milk from their herd of Jersey cows. If you're lucky enough to live near one of Britain's many national parks (the Lakes, North York Moors, Peak District or the New Forest, to name but a few), you have endless outdoor opportunities right on your doorstep.
If your family are cycling enthusiasts, the Sustrans website highlights a range of cycling paths suitable for all abilities.
If you go down to the woods this half term, you're sure to have lots of fun! Check out some of the free and fun activities suggested by the Woodland Trust.
2. Check out your local leisure centre
Local leisure and community centres are a great (and sometimes forgotten) source of low-cost entertainment during school holiday time.
Tenterden Leisure Centre in Kent, for example, has bags going on this October, including a half-day play scheme for £8, a roller disco costing £5 and a spooky Halloween-themed 'Wicked DIY' Workshop for £4.99.
Have a look online or pop in to your local centre – you are likely to discover a cracking range of events (perfect if the weather does turn wet and miserable outside).
3. Catch a movie
A family day out at the cinema can eat into your half-term budget, especially if you want to watch a 3D movie of an evening or tuck into a bucket of sweet, warm, delicious popcorn. But there are ways to save.
Many cinema chains offer cheap tickets for children's movies during the otherwise slow morning hours. Cineworld has discounted tickets for its Movies for Juniors screenings, with prices from £1.75 (£3.25 for 3D), while the Odeon Kids programme offers tickets costing from £2.50 over half term. If your local cinema is a Vue, fear not, as KidsAM prices at Vue cinemas start from just £1.99 on selected half-term screenings.
These special screenings usually don't include the latest films, but if your family didn't get to see summer smashes, such as Minions and Inside Out, now is the time.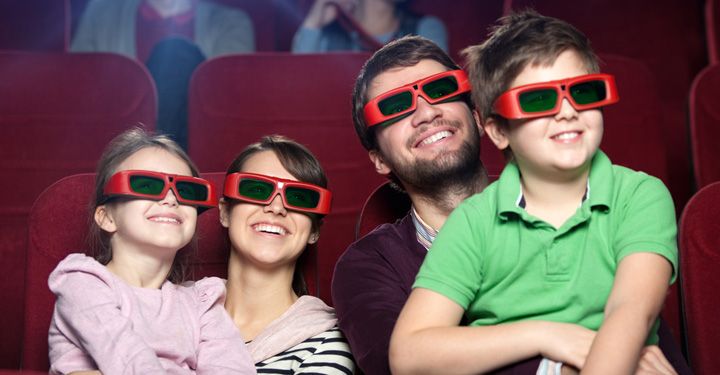 4. Investigate local events
Have a look at what's going on in your area with a quick internet search – you might be surprised what it turns up.
Royal Armouries Leeds is a cracking day out anyway, but during half term it will be hosting the Sagas, Myths and Legends workshop. Your little ones can hear stories of brave warriors, create scary monster masks and see great films, including Percy Jackson, Spartacus and more. Entry to the museum and most attractions are free, but some charge a small fee.
For a bit of soft play in Birmingham, look no further than Teenie Weenies. This indoor funhouse has all the major trimmings you'd expect – ball pools, slides and all manner of things to climb on ­– and is perfect for all ages up to 11. Prices start at £4 and go up to £5.50.
London's Science Museum offers free, educational indoor play for five to eight year olds let loose in the multi-sensory 'Pattern Pod', while three to six year olds get a taste for key scientific themes such as water and sound through play in 'The Garden.'
At Margam Country Park in South Wales, kids can enjoy the somewhat unusual mix of making Halloween decorations and canoeing (not at the same time) for the cost of £7 – they won't see that one coming.
5. Enjoy a day by the seaside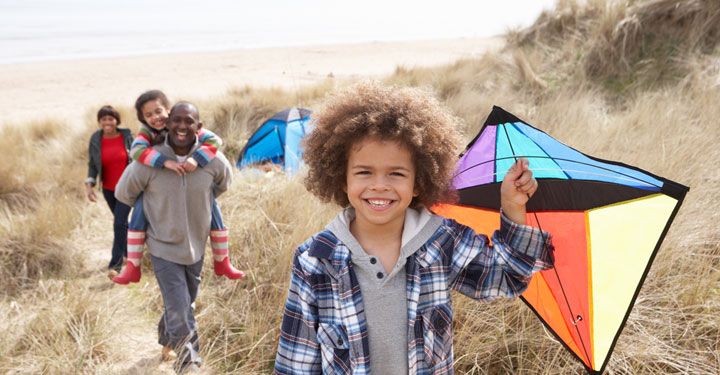 You don't need to fly off to the Canaries over half term to hit the seaside – we have plenty of wonderful spots right here in the UK. OK, so you might not get toasty weather, but you never know, we might get a bit of sun… well, we might.
Anyway, beaches aren't just for bathing, you just need to use your imagination in Britain. Get the two pence pieces out at the amusement arcades in Blackpool, Scarborough or Brighton for a bit of traditional seaside fun. For wide sands, dunes and hours of outdoor adventures, look at Saunton Sands in Devon or Bamburgh in Northumberland. An afternoon at the beach is cheap and as fun as you make it – don't forget the kites to make the most of those blustery autumnal breezes.
Getting the train to the coast? No problem – book your tickets in advance to save money.
6. Explore your local museum
Many museums put on free events over half term, injecting an extra dose of fun into a spot you might not usually consider when it comes to entertaining your brood.
Bradford's National Media Museum will be one of the many places hosting The Big Draw – a nationwide feast of creativity – this half term, while the Museum of Liverpool hosts the Liver Bird Festival on October 25, celebrating everything about this city's famous icon.
For those down south, the Imagination Station at the Victoria and Albert Museum in London will be letting kids decorate their own camel or elephant ­– not live ones, mind you; the HSE would never allow it.
7. Feeling sporty?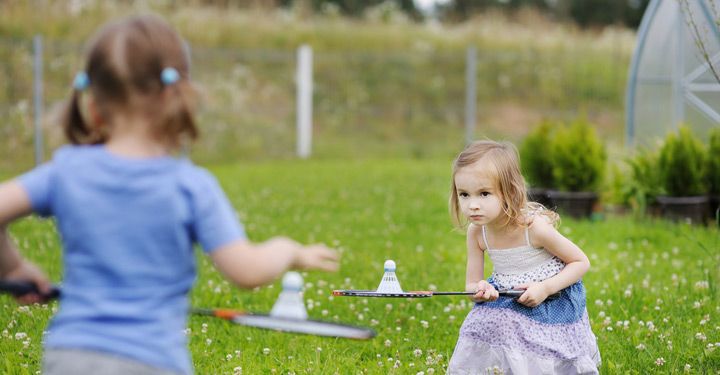 Another easy, cheap way to keep the young ones entertained and active is a bit of sport. Grab the football, tennis rackets and that old cricket set and head for the park for an afternoon of friendly, family competition.
In the event that your fun is rained off, call in at your local sports centre for a bit of badminton, indoor football or swimming, costing only a few pounds each. Check the weather forecast if you know your local centre requires pre-booking of certain activities and stay ahead of the game (and the rain).
You could also see if any sports events are being held locally. For example, FA Skills offers free football coaching sessions to kids throughout the school holidays. They cater for all abilities and you can find a session near you by clicking here.
8. Get spooky
Halloween falls at the end of the half-term week, so kill some time by getting the kids prepared for the annual spookfest.
There are plenty of ideas online for at-home activities that involve a little bit of creativity (and a lot of glue), or look locally for spooktacular events at venues that are free to enter, such as parks, museums and libraries. Keeping the costs at zero for entry means that you can spend a few pounds on the various workshops and other fun events that are scheduled over Halloween.
If you are local to Coventry and Warwickshire, for example, get along to Coombe Country Park on the 31st where your youngsters can create their very own lantern from recycled materials – perfect for the park's evening ghost story session later on. It's just £3 per child for the craft workshop.
9. Visit your local library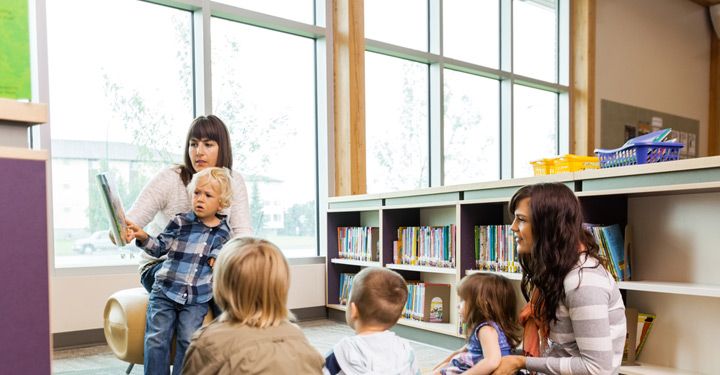 The mention of a library might not send your kids into raptures of excitement, but bear with us.
There's plenty of fun stuff going on at libraries all over the UK this October, and it's a great chance to get the kids into the joys of reading.
In Whitley Bay, Tyne and Wear, for example, children will be enthralled by a show about 'Bob, The Man on the Moon' on October 31. It costs just £3 per child, with accompanying adults getting in at no charge (that makes a nice change!).
Meanwhile, over in Sunderland, football mad kids will love the Black Cats' Stories at City Library and Arts Centre, showing just how much the beautiful game means to Wearsiders.
You might be surprised by what's going on at your local library this half term.
10. Jump into history
The National Trust oversees many historic houses and green spaces around the UK. Let the kids find out what life was like for the Tudors this half term, or make something fantastic in a craft workshop.
A number of indoor and outdoor events are being held during the school holiday. Simply type your postcode into the search bar on the National Trust site and it will bring up a selection of local events, such as the Little Snappers photography walk at Clent Hills in the Midlands. Make sure you find out how much it costs to visit the property or green space you are considering, however, as admission prices vary.
Have a comment or question about this article? You can contact us on Twitter or Facebook.
Sign up. Be inspired. Travel.
Subscribe now for hand-picked holiday deals, inspiration and the latest travel tips, straight to your inbox.