11 incredible holidays to cure your winter blues
January 24, 2019
We may have made it through so-called 'Blue Monday' (it fell on January 21 this year) but the winter doldrums could stick around for a while yet.
Luckily, we have the antidote: holiday deals and inspiration for the year ahead.
From vitamin D-boosting winter sun escapes to long-haul getaways you can start budgeting for now, these incredible package holiday and flight deals for 2019 will help stave off those winter blues for just a little longer.
*All deal pricing below is accurate as of January 24, 2019. Prices are subject to change. Deals are subject to the partners' T&Cs.


1. Cancun, Mexico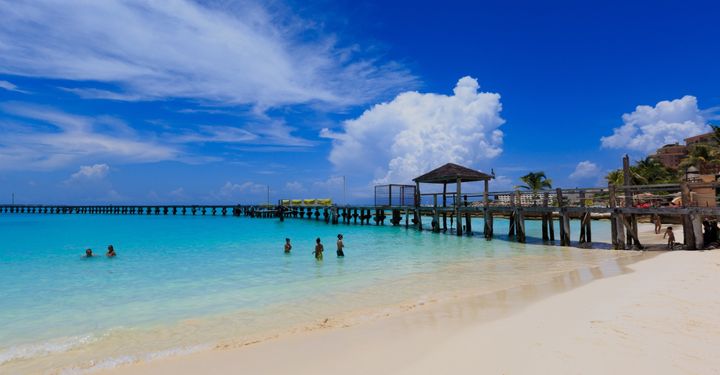 Make your 2019 a little more super and kick-start a year of exciting holidays with a week in sunny Cancun. Last-minute bargain hunters will find February fares as low as £650pp for seven nights, while those who prefer to stick out the winter at home can cash in on late-March deals for around £700pp for ten nights.
February and March might be bang in the middle of Cancun's peak season, but there's plenty of this Mexican resort city to go around. The calm waters of Playa Tortugas will fulfil your Caribbean sea-and-sand dreams, and if it's adventure you're after, head a little further afield to snorkel in a cenote - otherworldly swimming holes hidden in the nearby jungles of the Yucatán Peninsula.


2. Sri Lanka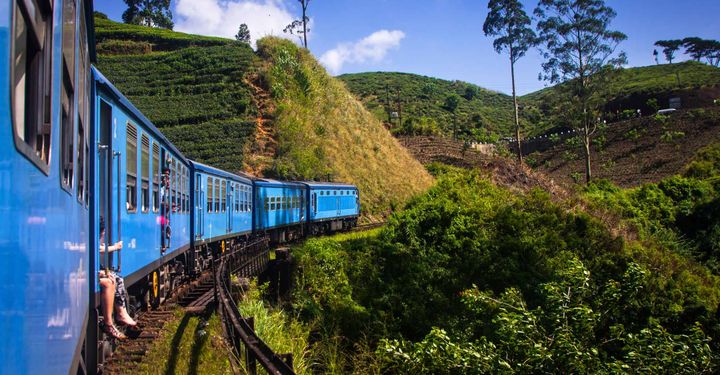 A decade after its terrible civil war came to an end, Sri Lanka is finally edging its way back on to mainstream travel itineraries. And it's about time, too. This wonderful Indian Ocean island is absolutely packed with adventure, culture and history. Like the country's famous cricket team, it's a complete all-rounder.
For outdoorsy types, beaches perfect for surfing are easy to find, while lush rainforests are teeming with native wildlife – expect elephants, buffalo, exotic birds and, if you're super lucky, leopards. Culture cravers will find plenty in the colonial capital, Colombo, the tea estates of Nuwara Eliya and in Kandy – a UNESCO World Heritage Site.
Sri Lanka is relatively small and easy to get around, too, so it's easy to sample a little bit of everything on two-week trip. The best time to visit depends on where you'll spend the bulk of your trip as rainy monsoon weather affects different parts of the island throughout the year. For a good compromise between price and weather, try April or September.


3. New York, USA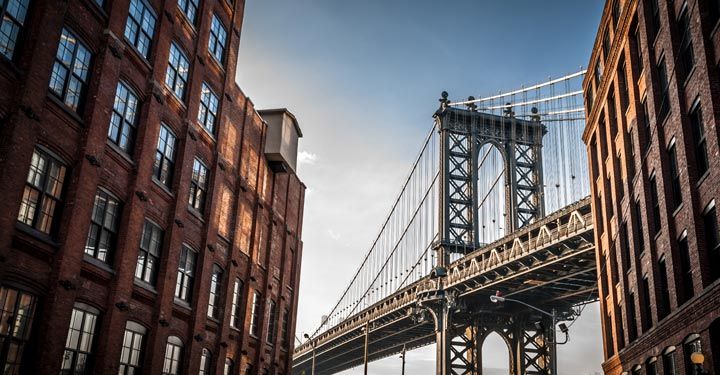 New York is a notoriously pricey city, but there are plenty of bargains to be had for early bookers.
For a bite of the Big Apple, try five nights in October or November. It will set you back about £600pp and booking ahead will give you enough time to sort out a budget for your stay. With such big-ticket attractions as the Statue of Liberty and the Empire State Building, you may need it.
Alternatively, go all-in on your New York trip with a New Year's stay. Not only will you experience the iconic ball drop at midnight in Times Square, you'll have a holiday to stave off next year's winter blues. It always pays to be prepared, after all.
Save yourself some cash with our guide to all the free things you can do in New York.


4. Sardinia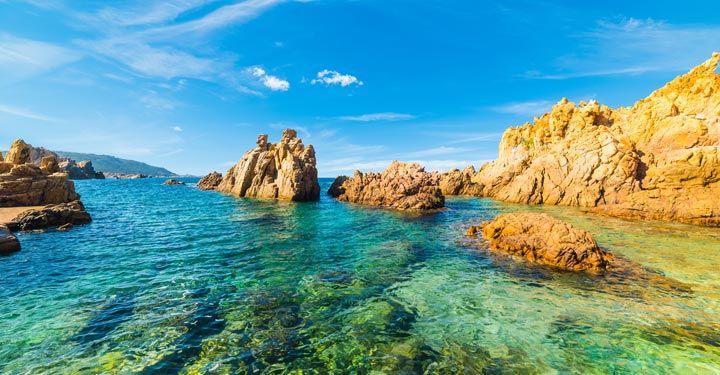 For an Italian summer with a difference, look no further than Sardinia. The Mediterranean island is still wonderfully overlooked by the bulk of sun-seeking tourists – so the possibility of stumbling upon an untouched stretch of sand is still very much a possibility.
Hikers and history buffs alike will delight in exploring the ancient settlements, gorges, sinkholes and limestone peaks of the Supramonte mountain range and neighbouring Gennargentu National Park.
Those who prefer to spend their time by the sea, meanwhile, can find adventure among the hidden coves and grottos along the dramatic coastline. If it's white-sand beaches and five-star luxury you're after, the swanky Costa Smeralda to the north will hit the spot.
Sound like your cup of tea? Summertime flights to Sardinia from London are currently around the £100 mark!


5. Tenerife, Canary Islands, Spain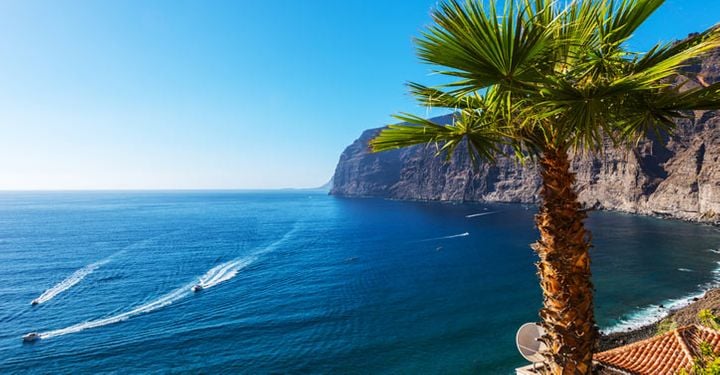 There's really never a bad time to visit this classic Canary. It boasts 20C-plus days throughout the year and a fairly competitive resort scene means prices stay affordable no matter when you travel.
Book your holiday in the February and March off-season, though, and you'll see this Spanish favourite as the locals do: it's Carnival time! The colourful fiesta takes over island capital Santa Cruz from February 27 to March 10, 2019, with the main parade taking to the streets on March 5.
Despite the island-wide party, getaways this time of year some of the best value you'll find. Plus, you'll escape the UK's icy weather and won't have to share the beaches. It's a win-win.


6. Tokyo, Japan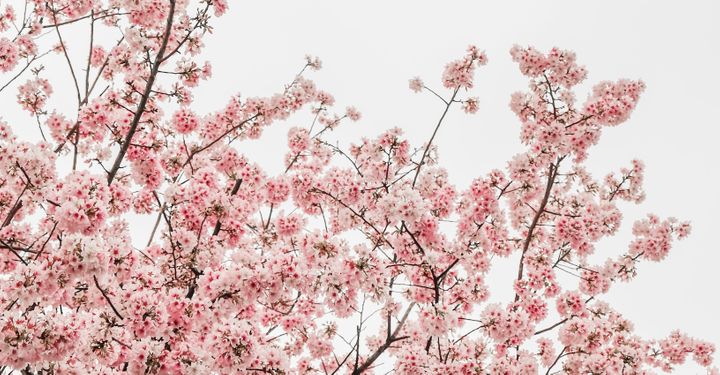 Journey to the Japanese capital this spring to see a city in full bloom. A short-but-sweet cherry blossom season makes this already bustling city even more vibrant in late March and early April, so for a last-minute long-haul jaunt, you can't do better.
The cost of a return flight to Tokyo can come in under £500 per person for savvy bookers, but these can jump up closer to £700 for those who leave it last-minute.
But for culture alone it's more than worth the costs; there's wealth of unforgettable experiences all across Tokyo. Despite its ultramodern shell, the still embraces and celebrates its heritage – you'll find traditional tea houses and Shinto shrines among the pod hotels and contemporary museums.
There's a Disneyland, too, if you're have kids in tow.


7. Cyprus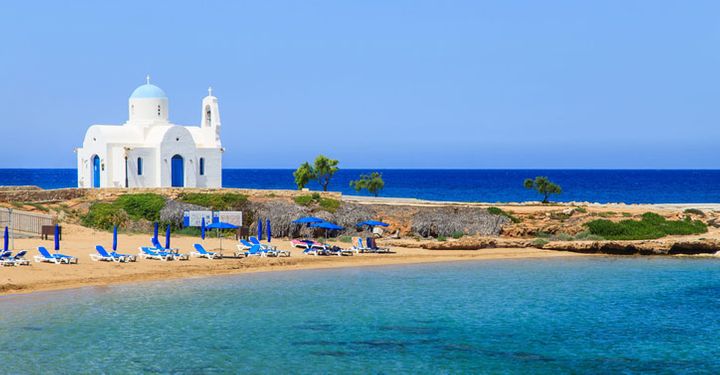 Looking to lock in an escape over the May bank holidays? A trip to this Mediterranean favourite will give you something to look forward to. Couples can currently score seven-night stays across the south of the island for under £200pp, while families travelling early in the summer break will find deals averaging £300pp for seven nights.
It's a steal for this British holiday mainstay but if you're after something a little different, why not stray from the main resorts?
You'll find an entirely different vibe in the Turkish north of the island. There's unique mosques housed in old cathedrals, Turkish baths and bazaars galore. Inland, meanwhile, Cyprus is a hiker's dream. The Troodos Mountains are scribbled with trails and the wider Paphos Forest area will give you a taste of rural Cypriot life.


8. Dubai, UAE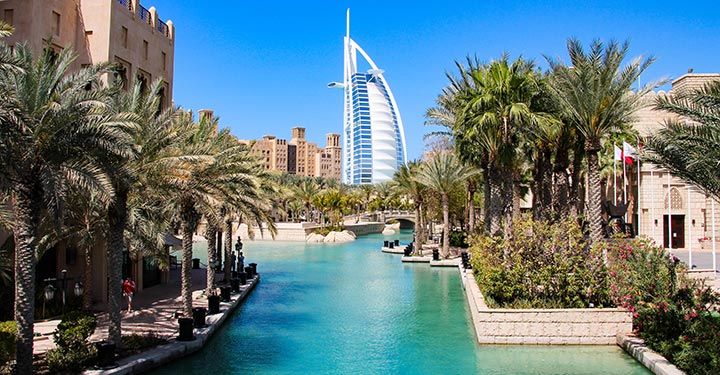 Seaside escapes, city breaks and adventure getaways collide in Dubai. It's the ultimate adults' playground, boasting expansive golden-sand beaches, high-end shopping, thrilling theme parks, and an exciting food scene.
It also has the Arabian Desert on its doorstep, so adrenaline junkies won't be short of action. Try 'dune-bashing' – a 4WD high-speed drive across the sands – or, for a quieter, but no less impressive experience of Dubai's sweeping desert landscape, take a camel ride tour.
Luckily for those feeling a bit blue thanks to the weather, February and March make good times to visit. It's one of the cheapest times of the year, with the average package holiday costing an affordable £500pp. Plus, the weather is far more pleasant than the scorching summer months. Tempted?


9. Cape Verde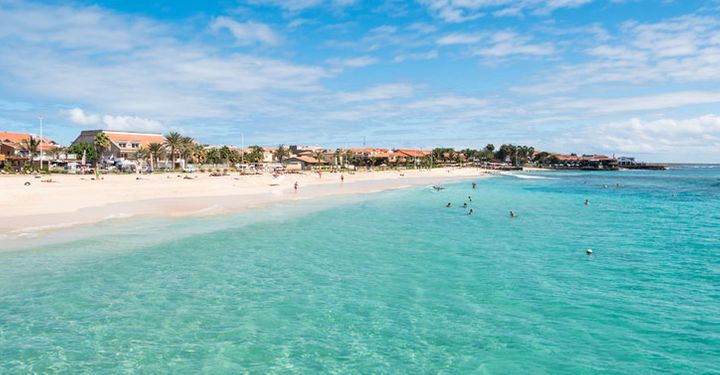 'Cold' isn't a word you can associate with a Cape Verde holiday. This archipelago off the coast of Africa even goes beyond the promises of the nearby Canary Islands, enjoying more sunny days each year and temperatures usually between 23C and 27C.
Sal and Boa Vista draw in most sun-seekers thanks to their range of resorts, but there's more to the islands than sun-lounger days by the pool. Boa Vista is home to a sizable population of loggerhead turtles, which make their anticipated appearance in between July and September and the interior dunes are perfect for a bit of 4x4 action.
Sal, meanwhile, offers aquatic exploration of a different kind; you can dive among lava caves and shipwrecks off the coast as well as float on the salt crater (Sal literally means 'salt' in Portuguese) of Pedra Lume.


10. Bulgaria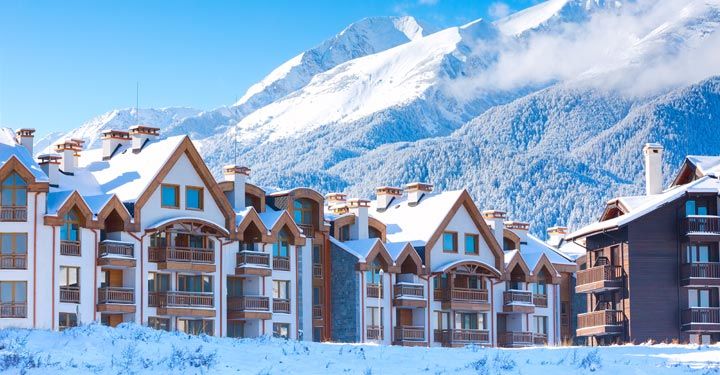 With Brexit inching ever closer, Brits are starting to look outside the Eurozone for cheap 2019 holidays. And Bulgaria is answering the call.
For sun-hungry travellers, Sunny Beach is the premiere resort in this Balkan beauty. However, the coastline boasts a whopping 13 Blue Flag Beaches so you're sure to find the a great stretch of sand wherever you choose.
Prefer to hit the slopes? Bulgaria has you covered, too. Bansko and Pamporovo are the two big-hitters with easy to intermediate slopes for all ages and abilities.
Adding to Bulgaria's impressive line-up of snow and sand is Plovdiv. The second city has been named one of two European Capitals of Culture this year (the other is Matera, Italy), meaning there's no better time to tick Bulgaria off your list.


11. Jordan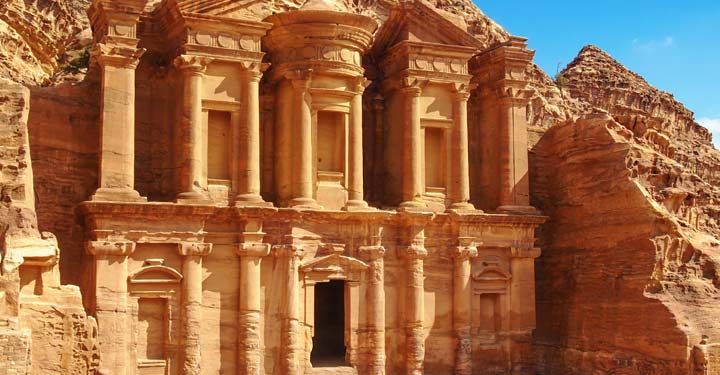 UNESCO-protected Petra in southern Jordan deserves a spot on any bucket list. The distinctive 'Rose City', so called due to the red sandstone of the area, has motivated poems, plays and films for decades and any new visitor is sure to leave feeling similarly inspired.
Towering tombs, treasuries and theatres are all hewn into the rock and the 1.2 kilometre gorge that leads you in, the grand Siq, is a fitting prologue to it all.
Aside from ancient wonders, a number of sandy valleys (wadi) punctuated with glimmering oases are worth seeking out, as is a dip in the Dead Sea. Temperatures soar in summer, so if you're after an adventurous getaway to Jordan in 2019, aim to travel in spring or autumn.

Have a comment or question about this article? You can contact us on Twitter or Facebook.