Covid-19 advice:
Where you can go on holiday | Check FCDO updates before you travel
Find out more
Bag A Bargain Easter Escapes For Less Than 300
Bag a bargain! Easter escapes for less than £300pp
February 28, 2018
By Joey Tyson
Easter might only be a month away, but there's still plenty of time to bag yourself a bargain break.
And, savvy travellers will know that getting away over bank holidays maximises your annual leave allowance. This year, for example, if you book the two weeks either side of Easter off (from March 24 to April 8) you can turn eight days' annual leave into 16 consecutive days out of the office. That's a two-for-one!
Whether you're a family with a couple of weeks off school or child-free and looking to make use of the long weekend, there's lots of choice still out there. From a week in the sun to a cultural city break, we've scoured TravelSupermarket to round up some of the best deals for under £300pp.
Bargain beach breaks for families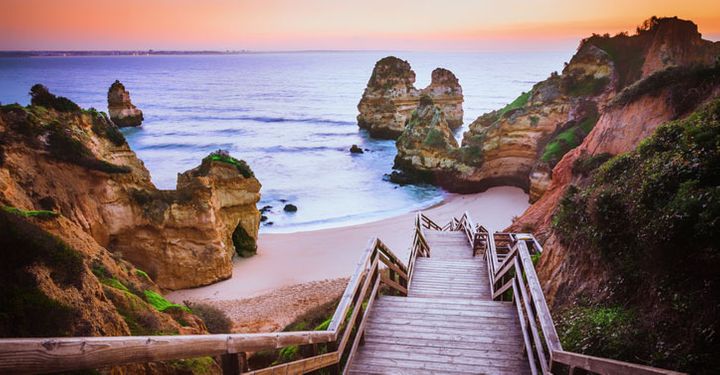 With secluded coves and wild Atlantic surf spots, the long, craggy coast of the Algarve is a treasure trove of beautiful beaches. Tucked between mighty sea cliffs and buzzing resorts, more than 150 dot its 200km shoreline. The sheer variety, combined with excellent April weather (temperatures often creep into the 20s), plus value for money, has made the Algarve a popular destination for families.
With the many beaches come many activities. The kids will love learning to surf in Sagres, kayaking the sea caves of Lagos and visiting Portugal's very own "desert island" off the coast of Faro. You won't get bored in the Algarve!
What's the deal? Seven nights with flights from the Midlands on April 4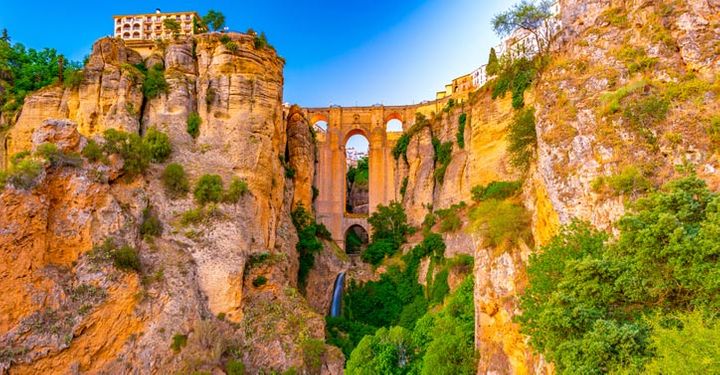 Easter might fall early this year, but there's still plenty of warm weather about on the Costa del Sol. How do temperatures up to 21C and nine hours of sunshine sound? Well, they don't call it the "Sun Coast" for nothing.
Besides the glorious weather, the Costa del Sol's enduring popularity lies in its simplicity. A multitude of classic resorts, such as Fuengirola, Benalmadena and Torremolinos, offer families kids' clubs, nightly entertainment, safe beaches and excellent value for money.
And traditional Spanish white-washed villages and no-frills tapas bars aren't too far away either if you'd like to see another side to this part of Spain.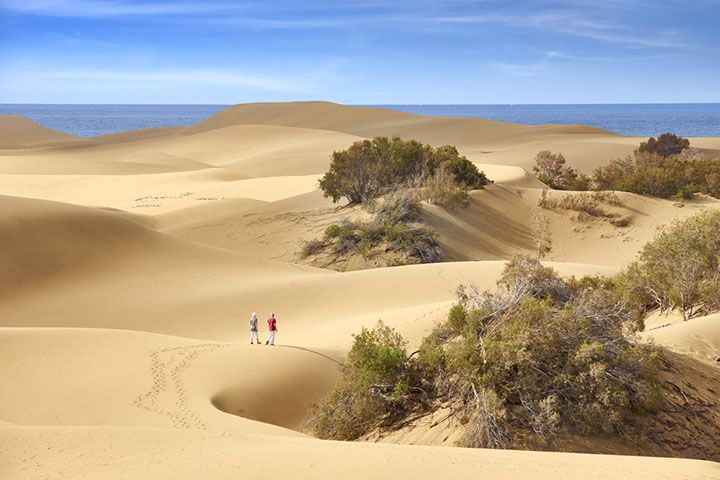 Known as the "miniature continent", football-shaped Gran Canaria has a mighty amount of adventures for a small island.
For a start, almost a quarter of its 236km coastline is made up of beaches, which come in both black and white – lava and sand, that is! There's also the potentially limitless trekking routes of Nublo Rural Park, a UNESCO Biosphere Reserve, and the desert-like Maspalomas Dunes in the south of the island. Add to this whale watching, rock climbing and scuba diving and you've got an action-packed family adventure.
Of course, if you're just after a classic relaxing beach break, this is on offer too. Puerto Rico, Playa del Ingles and Maspalomas are all big hits with families.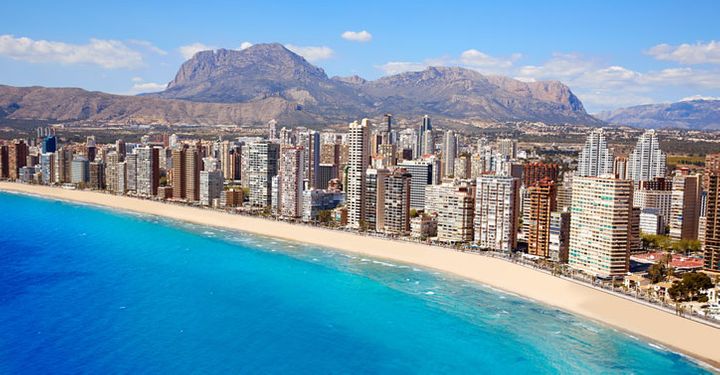 With three Blue Flag beaches, two massive water parks and prices that won't make your eyes water, Benidorm is up there with Spain's best when it comes to family holidays – and there's some stiff competition!
Trade the neon buzz of the new city for cobbled streets and traditional tapas with a stay in the Old Town.
If the beach gets a bit boring, there are loads of easy day trips you can make from Benidorm. Let the kids blow off some steam on the peaceful paths of the Serra Gelada Natural Park, conquer the castle at Alicante or travel back in time at Guadalest, a hill-top village of towers and ruins.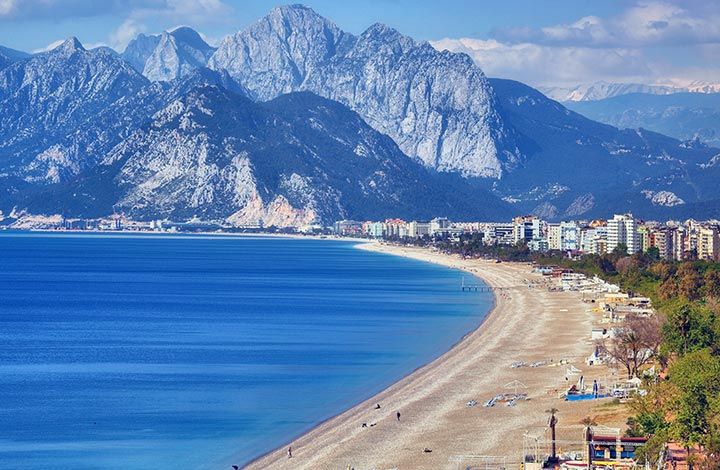 Turkey is back in a big way this year. Easter family searches are up 70% compared to last year on TravelSupermarket and Antalya, a vibrant resort city on the country's dazzling "Turquoise Coast", is the most sought-after destination.
Lapped by the mild waters of the Med, and bookended by two fantastic beaches, Lara and Konyaalti, Antalya has all the hallmarks of a classic family holiday resort, with a bit of fascinating history and culture thrown in for good measure.
The city's compact old town is a warren of splendid Ottoman houses, ancient structures and cobbled streets which ends on the water with Antalya's stunning Roman harbour.
Beach breaks for couples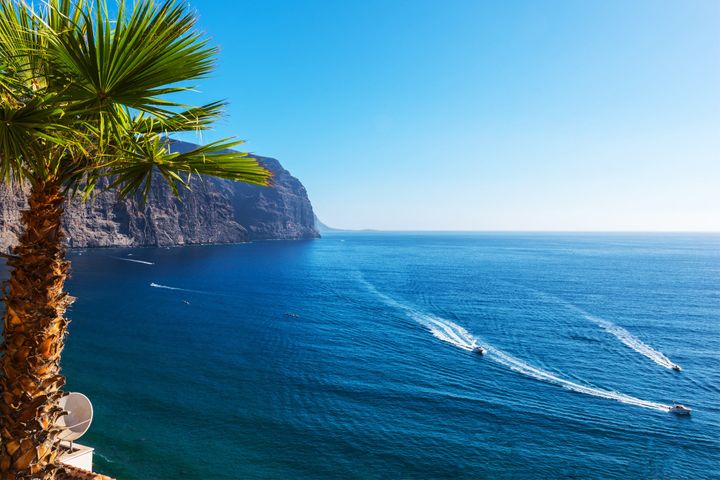 If you're after a week in the sun, look no further than the Canaries this Easter. Between them, they have beaches for long, lazy days, and, with minimal rain, plenty of sunshine and high averages in the 20s.
The cheapest Easter deals can usually be found on Tenerife, Lanzarote and Gran Canaria.
City breaks for families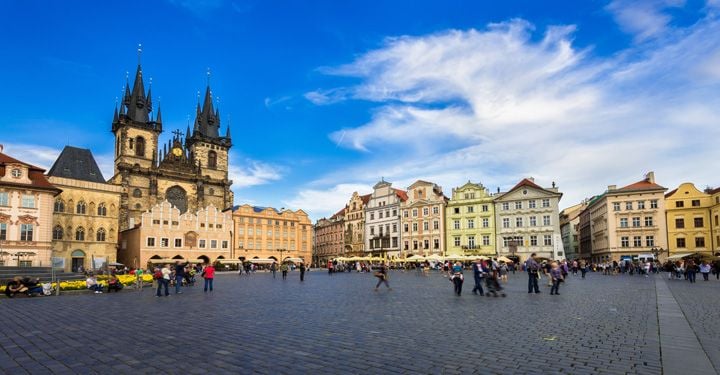 As a city famed for its enviable beer selection and stunning architecture, Prague might not be the first place that springs to mind when you think of a break for the family.
Dig a little deeper, however, and you'll find some excellent stuff for the kids. The National Marionette Theatre, dedicated to puppet performances and The Lego Museum are ideal, while a river cruise along the Vltava is a fun way to see the city's splendid bridges and some of its major sights. The Changing of the Guard at Prague Castle, meanwhile, is a great free activity.
As an added bonus, the centre is easily walkable and there are lots of playgrounds dotted around (for example, Slav Island) for younger kids to enjoy.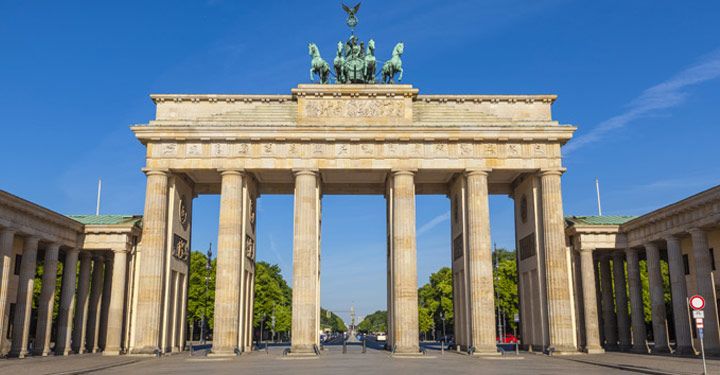 Berlin is brimming with activities that all of the family can enjoy.
Germany's cool capital is plastered in street art which you can view yourself or take a tour. The remaining sections of the Berlin Wall are all but covered in brilliant doodles and huge murals adorn the sides of apartment buildings – the moodiest teenager will be impressed, even if they won't admit it.
For a bit of light – but fun! – learning, the city has loads of interesting, interactive museums on offer. The Museum für Naturkunde, home to a huge T-Rex skeleton called Tristan, is a labyrinth of dinosaur bones and fascinating zoological exhibitions, while the Deutsches Technikmuseum in hipster spot Kreuzberg charts the fascinating evolution of transport through the last century.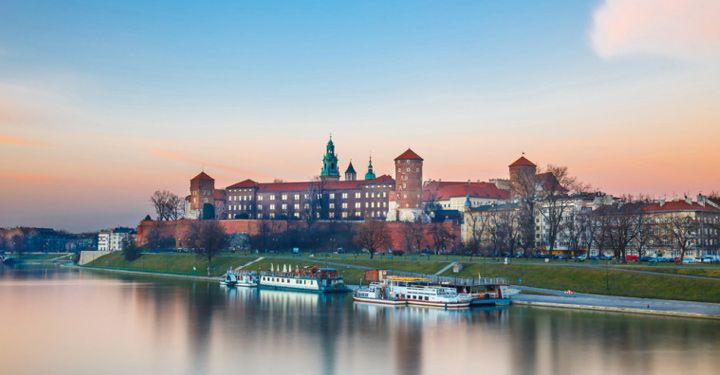 Krakow looks like it was dreamt up by the Brothers Grimm, so inspiring youngsters shouldn't be an issue.
The stunning, walled Old Town and the hill-top Wawel Royal Castle are excellent starting points for a city break in Krakow, but the best treat lies underground. Some 30 minutes outside the city, the Wieliczka Salt Mine lets you delve into the depths of a working salt mine, complete with cavernous cathedral, ornate salt sculptures and subterranean rivers.
When the kids get peckish, head to the Roundhouse Market in the Jewish Quarter (Plac Nowy) for a shamelessly calorific "Polish pizza". Dump almost any topping – from jalapeños to chocolate – on to a base of baguette, toasted cheese, mushrooms, and garlic.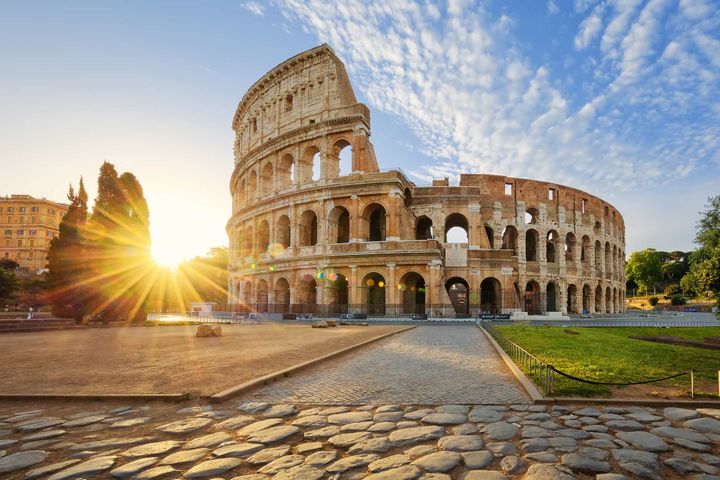 The only problem families will have in Rome is deciding what to do! The city is effectively one giant open-air museum, brimming with intriguing historical monuments, glorious feats of architecture and amazing works of art.
Wow the kids right away with the Colosseum – if the imposing structure itself doesn't impress them, gory tales of gladiators and miniature battle scenes surely will.
Speaking of gladiators, children can learn the ropes first hand – albeit without the grisly end result – at the Gladiator School and Museum, or, if you're after something a bit cheaper (the school costs around 50 euros for a two-hour session), treat the kids to gelato and make use of one of Rome's free walking tours.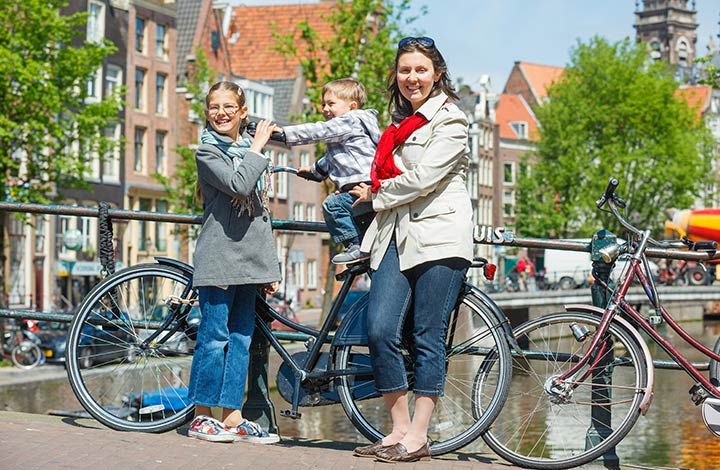 Another city that, at first, might not appear at the top of your list for family fun, Amsterdam is fantastic to visit with the kids.
A place of fun museums, boats and bicycles, and plenty of outdoor spaces, you won't be short on entertainment.
The centre is compact and small-scale, and easily manageable with kids in tow. Take a ride along one of the city's picturesque canals, or do as the locals do and take a cycling tour. The central Vondelpark has playgrounds, and an obstacle course for older kids, while the NEMO science museum is packed with immersive experiments.
City breaks for couples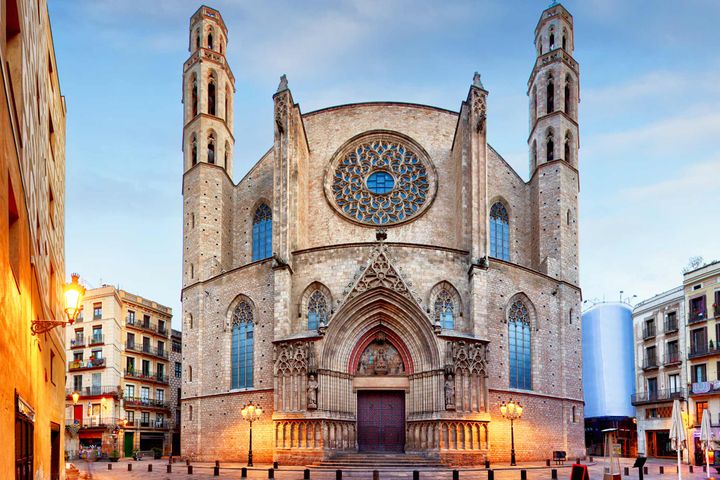 Art, architecture, late-night adventure… it's easy to see why Barcelona is so popular with city breaking Brits.
Get lost in the bars of El Raval, gawk in wonder at the street performers of La Rambla, marvel at Gaudi's masterpieces or witness the magic of Messi at the Camp Nou. With high temperatures of around 19C in April, you could even brave Barcelona's lovely, long beach!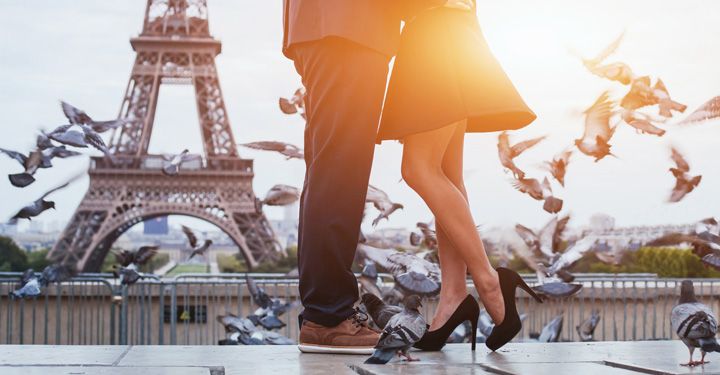 Home of the Eiffel Tower, Notre Dame Cathedral and Sacré-Cœur, Paris has to be one of the most beautiful cities in the world. Add to that its world-class dining, incredible museums and endless list of attractions and activities, and you've got the recipe for one stunning city break.
There really isn't much Paris doesn't have so if you've not had the pleasure yet, go Parisian this Easter.
Please note: All prices were correct at the time of writing (February 28, 2018) and are subject to change and availability. The price of family holidays is based on two adults and two children travelling while the price for couples is based on two people travelling.

Have a comment or question about this article? You can contact us on Twitter or Facebook.
Sign up. Be inspired. Travel.
Subscribe now for hand-picked holiday deals, inspiration and the latest travel tips, straight to your inbox.