Cheap Breaks For Couples Without Kids
Cheap breaks for couples without kids

The summer holidays are over and once again people without children can rejoice – now that the nation's kids are back at school, prices in the travel industry are dropping back to their normal, cheaper levels, so if you're after a late summer escape, now is the time to get looking.
Whether you're after a bit of late summer sun or a quick city break, we've rounded up some bargains to suit any couple's budget.
Prague, Czech Republic: 4 nights for £231pp
The deal: Flying from London Gatwick, staying at the four-star Iris Hotel Eden. Standard room with Expedia.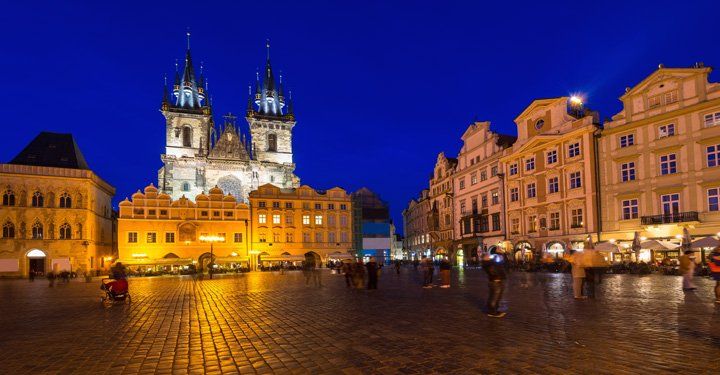 Prague is the perfect place for a budget-conscious break at any time of the year, but outside the summer holidays travel costs really drop.
The city itself is a smorgasbord of architecture, with Gothic, Baroque and Renaissance styles complementing each other perfectly, and it's also a hotspot for beer drinkers – there are 28 breweries and brewpubs here, as well as many other beer-centric pubs and restaurants.
Indeed, the Czech Republic prides itself on making beer almost as much as it does on drinking it. Not bad when the average large beer costs around £1.20 – na zdraví!*
Compare cheap city breaks to Prague
Antalya, Turkey: 8 nights for £281pp
The deal: Flying from Manchester, staying at the Adalia Hotel. Bed and breakfast with Travel Republic.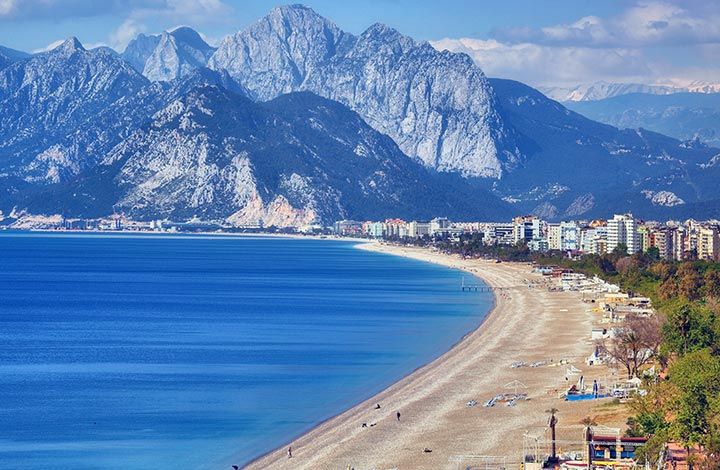 For those looking for a longer break where the sun is still shining, it's hard to look past Antalya for a beach-based bargain.
The Turkish Riviera boasts a fine mix of long beaches, glitzy upmarket hotels and restaurants, and a slice of traditional Turkey in the narrow streets of the Kaleici quarter.
Temperatures hover around the mid-20s during the day while by night Antalya's lively Lara Beach provides the backdrop for late-night revelry and celeb-spotting.
Compare cheap holidays to Antalya
Budapest, Hungary: 4 nights for £246pp
The deal: Flying from Birmingham, staying at Atlantic. Bed and breakfast with Travel Republic.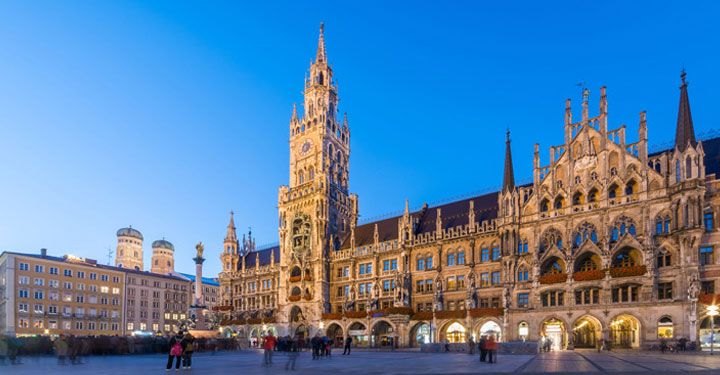 Another incredibly cheap city break all year round, Budapest won't leave you scared to check the online bank balance when you get home.
It's so cheap in fact that you can get a round of ten drinks in for under £20, according to the Post Office's latest City Drinks barometer.
Budapest also offers plenty of cheap culture to keep you happy. The grizzly House of Terror museum costs around £5 for entry, while the extensive Hungarian National Gallery will set you back a similar amount.
Compare cheap city breaks to Budapest
Salou, Spain: 8 nights for £335pp
The deal: Flying from Edinburgh, staying at Albatross Apartments. Room only with Travel Republic.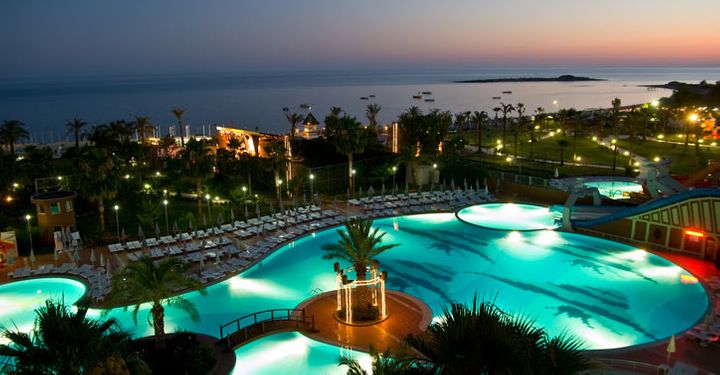 Spanish resort Salou is traditionally favoured by people who have kids, with our search data showing that families tend to make up the majority of holidaymakers here.
However, outside of the school holidays, the beaches quieten down significantly and Salou's lively nightlife and entertainment scene provides plenty of fun for couples seeking a bit of sun.
For a break from the beach and the bars, the Costa Daurada Nautical Station offers plenty of alternative aquatic adventures, from sea kayaking and catamaran tours to diving with tuna.
Compare cheap holidays to Salou
Crete, Greece: 8 nights for £296pp
The deal: Flying from London Gatwick, staying at Happy Days Studios. Self-catering studio with Travel Republic.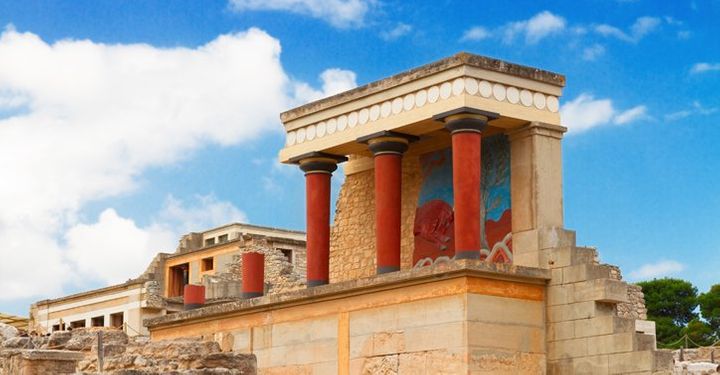 Crete has all the hallmarks of a classic holiday destination, and by leaving it late in September to book, you're almost guaranteed a budget-friendly deal.
Malia, where our deal is based, doesn't offer any apologies for what it is; if you're after a holiday with equal measures of beach and boogieing, then this is the place for you.
If you're after something a little more reserved, check out the quieter resorts of Sissi and Elounda.
Compare cheap holidays to Crete
Dubai, United Arab Emirates: 8 nights for £405pp
The deal: Flying from London, staying at the four-star Arabian Courtyard. Room only with Away Holidays.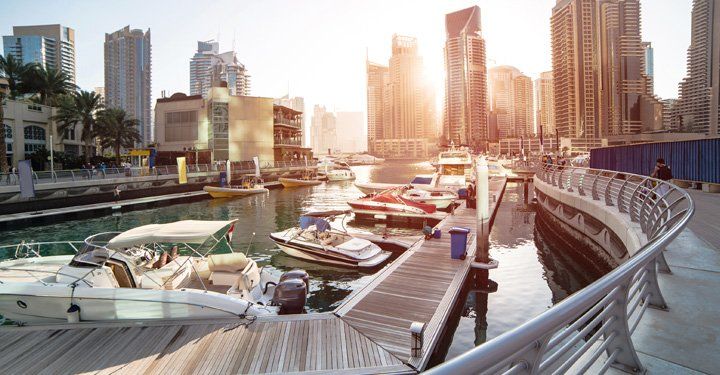 Think cheap breaks and Dubai doesn't come to mind instantly. But beyond the seven-star hotels, oil-rich sheikhs and super cars, there are some unbelievable bargains to be found out in the desert.
You don't have to break the bank while you're away, either – check out our insider's guide to Dubai on a budget for all the best money-saving tips.
Of course, the weather is never in question, so with blistering 33 degree heat even in September you can lie all day on an artificial beach for nothing! Remember, though – sunscreen and shade are your friends…
Compare cheap holidays to Dubai
Sofia, Bulgaria: 4 nights for £181pp
The deal: Flying from London Luton, staying at Renaissance. Bed and breakfast with Travel Republic.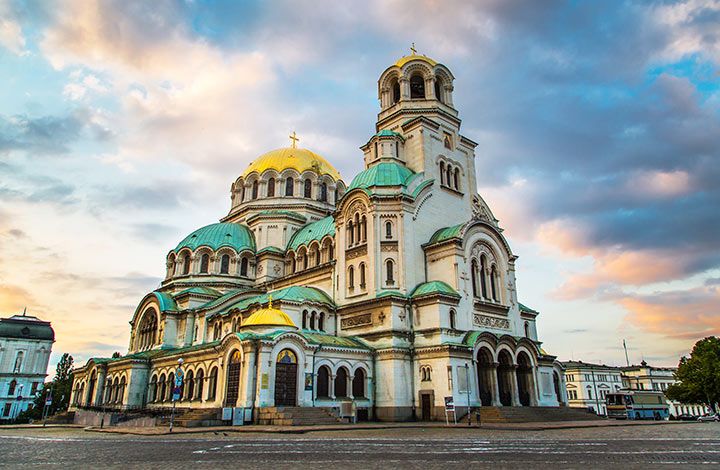 Bulgaria's capital might not be at the top of your city break bucket list, but if you're after a cultural escape that won't break the bank, it's well worth considering Sofia.
A curious mix of Roman, Ottoman and Soviet influences have helped create a pretty city with plenty of green space and beautiful buildings – The Ivan Vazov National Theater and the Boyana Church are among the finest.
You can enjoy a shopping spree for less on the pedestrianised Vitosha Boulevard, the city's main shopping strip, or take a day trip to the nearby hot springs at Bankya – splashing the cash is easier when your money goes further.
Compare cheap city breaks in Sofia
Algarve, Portugal: 8 nights for £346pp
The deal: Flying from Liverpool, staying at Vilabranca Apartments. Room only with eBookers.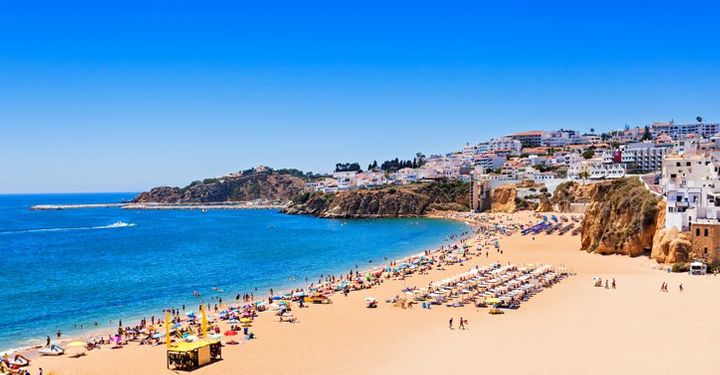 The Algarve's classic combination of sun, sea and sand make it a winner for a late summer holiday.
Lagos is known as the region's main party hub, but that's not to say nightlife is the only string to its bow. The quaint colonial Old Town has plenty of laid-back charm, while reasonably priced seafood restaurants are easy to find all over Lagos.
Like most of the Algarve, rugged, naturally stunning beaches are easily reached, and active excursions – day trips to nearby villages (such as Sagres) and dolphin excursions are popular – can be booked around the harbour area.
Compare cheap holidays to Algarve
** All deals were correct at the time of writing and include flights and a hotel stay, flying on September 22 and staying in three-star hotels (unless otherwise stated).
* 'Cheers!' – if you hadn't guessed!
Have a comment or question about this article? You can contact us on Twitter or Facebook.
Sign up. Be inspired. Travel.
Subscribe now for hand-picked holiday deals, inspiration and the latest travel tips, straight to your inbox.