December 5, 2019
Christmas may lose some of its cheer as we get older – there's too many presents to pick up and endless events make an appearance at – so why not treat yourself to a little festive break?
With their wintry streets draped in lights and plenty of festive treats to indulge in, these fairytale cities have all the ingredients you'll need to bring some magic back to Christmas.
1. Vienna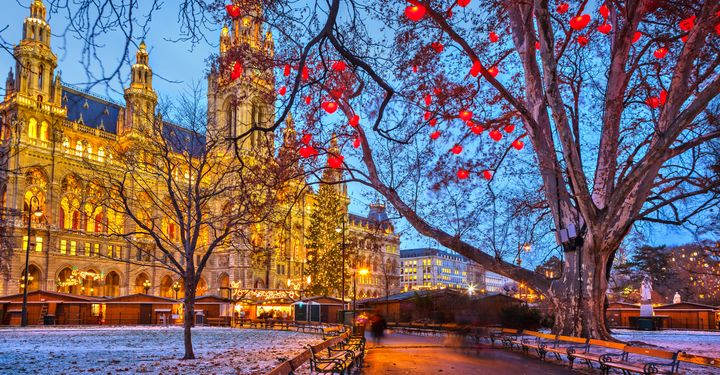 Vienna hits all the right notes in the lead up to Christmas – literally! It's a veritable advent calendar of song, with works by classical artists and festive choirs found all over the city. Listen out for weekend recitals at St Stephen's Cathedral and Vienna City Hall, as well the traditional concert at the Konzerthaus on December 21.
While music is the order of the day in Vienna – what do you expect from the home of Mozart? – the festivities spill out onto the streets, too, mainly in the form of twinkling Christmas lights. And when you're done basking in the city's yuletide cheer? Roast chestnuts and Austrian Christmas punsch at the markets are a must.

2. Prague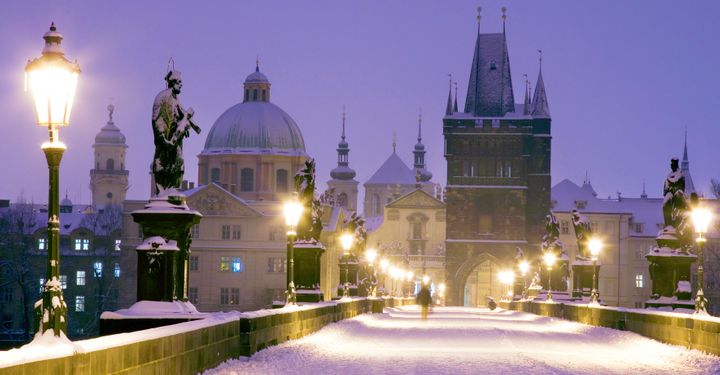 The Christmas season in Prague is a step back in time. Bona fide gas lamplighters illuminate Charles Bridge each evening from December 1 and on December 6, locals flock to Stare Mesto (the Old Town) to celebrate Mikulas Day - the Czech folkloric version of Santa Claus.
Of course, you'll also get all the modern festive trimmings - Christmas markets and lights take over the city this time of year - and there are an array of recitals and ballet performances to attend.
Prague really is utterly enchanting in the build up to Christmas and the whole city is decidedly merrier despite the cold. If you're lucky enough, you may even score a snowy day or two.

3. Krakow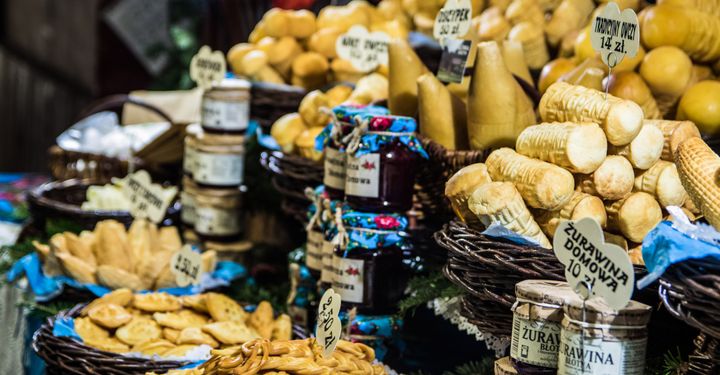 Only one word is needed to describe a Christmassy break in Krakow: food.
Think hearty sausages, tender roasts, grilled cheese (oscypek) and tastier-than-it-sounds bread with lard – Polish cuisine is just made for the cold months. And with average December temperatures hovering around a chilly -1C, you won't even feel guilty escaping into a cosy pub for a bite and a generous glass of traditional mulled wine (grzaniec galicyjski).
That's not to say that seeing the sights is out of the question, though. In fact, fewer crowds mean better experiences all-round, and your snaps of Wawel Castle and the Wieliczka Salt Mine will be fabulously tourist-free.

4. Amsterdam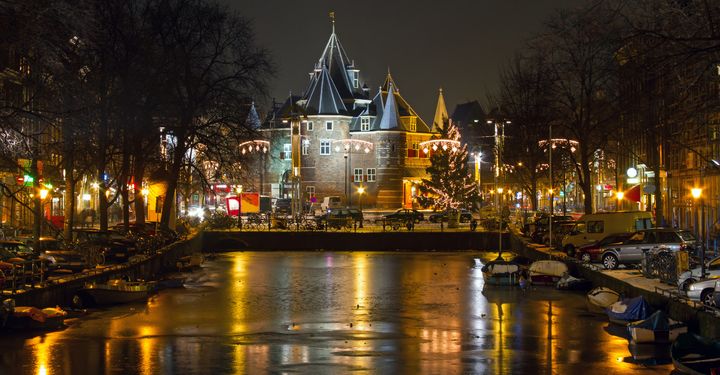 You won't find garish Rudolphs prancing across rooftops in the Dutch capital this time of year; instead, Amsterdam celebrates a distinctly modern Christmas.
Expect a contemporary and surprisingly un-festive light fair installed across the city, and traditions with a twist everywhere you look. For example, in addition to skating, the ice rink at Museumplein holds human bowling games and artisanal Christmas markets with names like Funky Xmas Market put the spotlight on local wares, not festive trinkets.
A taste of Christmas is perhaps best found in their festive treats. Pick up some spiced pepernoten cookies and jingle all the way home after sampling some Dutch craft beer.

5. Milan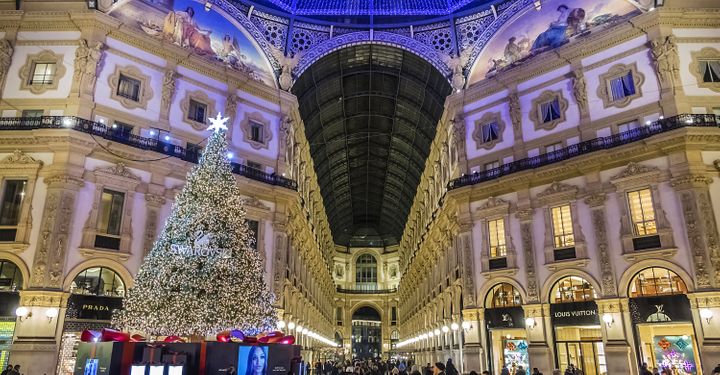 Milan certainly lives up to its reputation as Italy's finest shopping destination come Christmastime - there's markets galore across the city!
Of all the set-ups, however, it's the O Bej O Bej fair that takes the panettone. The four-day event is the epitome of festive cheer, with market stalls flogging everything from bric-a-brac and handcrafted homewares to warming mulled wine and roast chestnuts.
Christmas spirit flows throughout the rest of the city, too. Galleria Vittorio Emanuele II, strikingly beautiful at the worst of times, becomes even more impressive when decked out in lights and decorations, while the Duomo dusted in snow - if you're lucky enough to score some - is almost otherworldly.

6. Budapest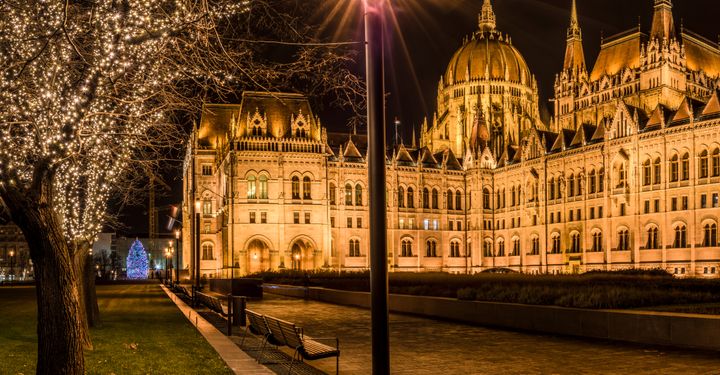 All your pre-Christmas stress will float away as you relax in Budapest's thermal baths - the ultimate gift to yourself this holiday season.
December in the Hungarian capital may be brisk, but that's what makes a dip in the world-renowned pools all the more rewarding. The opportunity to indulge doesn't end there, either.
Cosy up beside a fireplace in one of the many merry pubs and get acquainted with Hungarian Christmas delicacies such as roast pork knuckle, goose thigh, or even rooster testicle stew (kakashere pörkölt), if you're feeling adventurous. Finish off your meal with a decadent, chocolate-filled kürtös kalács chimney cake and a quiet stroll around the markets. You'll feel festive in no time!

Have a comment or question about this article? You can contact us on Twitter or Facebook.