Covid-19 advice:
Understand the traffic light system and check FCDO updates before you travel
Find out more
Revealed! The cheapest summer city break destination is…

With brighter weather starting to warm up cities all over Europe, the coming months are a fantastic time to get away.
To help you have a city adventure for less, we've rounded up some of cheapest city breaks available over the summer months on TravelSupermarket.
*Please note: Prices are taken from real booking data between late May and early September 2017 – prices shown are the median price for a hotel stay and a flight, with the average number of nights being 3.5 and an average hotel rating of 3 stars.
10. Paris
Total cost of a city break for two: £223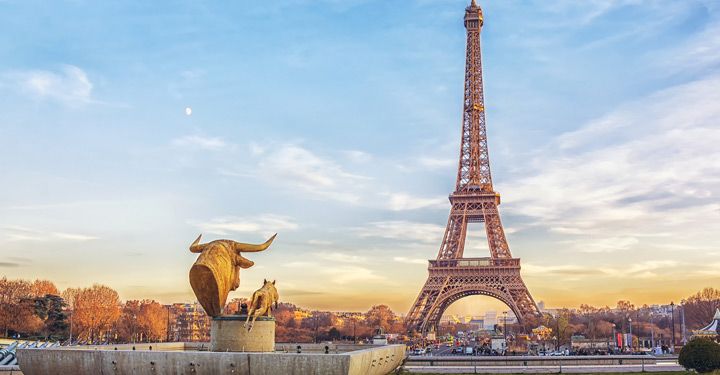 Paris, cheap? Hear us out on this one. While the city itself might not exactly be Ebenezer Scrooge's idea of a cheap escape, getting and staying there is not as expensive as you might think if you're prepared to hunt around for a bargain.
It's also possible to enjoy the French capital on a budget once you've arrived, too. For one, Paris is surprisingly walkable, so a free walking tour of the major sights is a no-brainer.
Meanwhile, cheap, classic French bistros can be found all over the city – just avoid the more touristic areas around major landmarks and sights when you lunch. Head to lesser-known neighbourhoods such as Butte aux Cailles, for example – bon appetite!
9. Madrid
Total cost of a city break for two: £222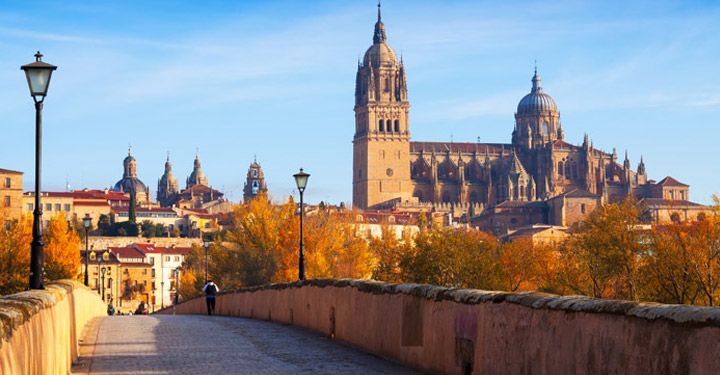 Spain's feisty capital is well-known for its late-night party spirit, but, thankfully, you don't need a salary like Cristiano Ronaldo's to enjoy it.
With myriad bars and clubs to pick from, finding somewhere to suit your budget is never too tricky. To keep things super cheap, seek out bars like Petisqueira (Calle Churruca, 6, 28004) and El Tigre (Calle de las Infantas, 30, 28004), where drinks are served with free, but delicious, tapas.
Feel like doing something cultural? Leave the bar scene behind and visit the Spanish Royal Palace, the lush Parque del Buen Retiro and the ancient Temple of Debod, all for the princely sum of nothing.
8. Prague
Total cost of a city break for two: £222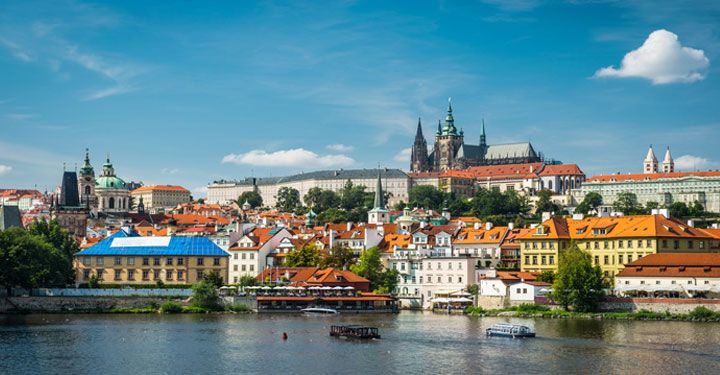 When it comes to talk of cheap European cities, Prague is never too far from the lips of the thrifty.
Beer is notoriously cheap in the Czech capital (around £1 per pint outside obvious tourist areas), most of its stunning historical centre is free to admire and, as the Czech Republic (now also known as Czechia) doesn't use the euro, your pound should go a little bit further as well.
Add in one of Europe's most picturesque old towns, an iconic feat of engineering and architecture in the Charles Bridge and a striking cathedral, and you've got all the ingredients for a fabulous little city break.
7. Berlin
Total cost of a city break for two: £217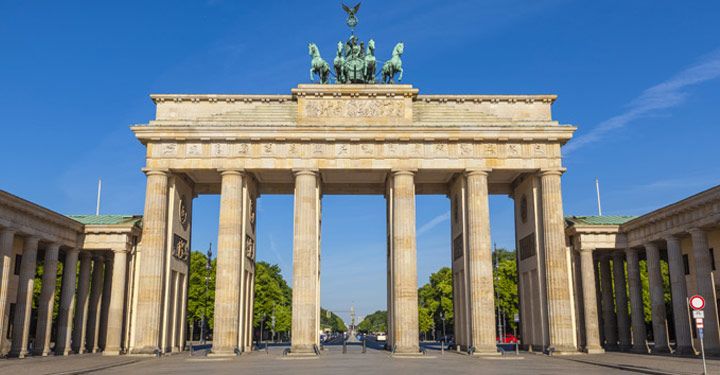 Berlin's unique mix of intriguing modern history and a lively counter-culture make it a popular city break option.
The Reichstag building, the city's government building and an architectural masterpiece, is free to enter if you pre-book, and free walking tours of the city are also available on a daily basis.
Meanwhile, the city's famed nightlife caters to all comers. Trendy wine bars, traditional beer halls, all-night super clubs… you name it, Berlin has it. For a taste of Berlin's culinary delights, head to Markthalleneun in hip Kreuzberg for the weekly street food market.
6. Dublin
Total cost of a city break for two: £215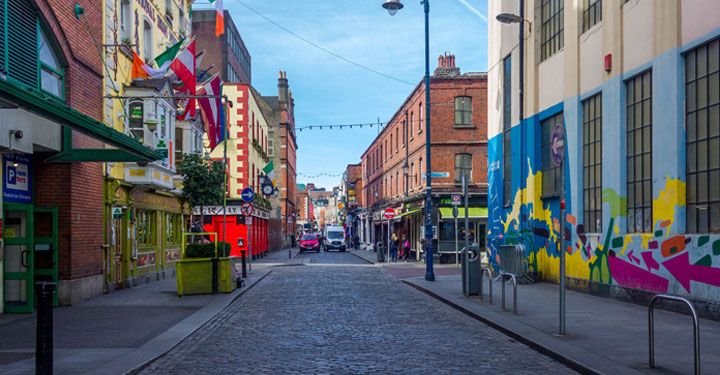 The Irish capital certainly has a lively nightlife, but there's much more to Dublin than drinking.
Yes, the Guinness Storehouse (£15.50 for and adult ticket) is one of Ireland's top tourist attractions, but there's also the Georgian elegance of the city's architecture to enjoy, as well as fine art in the National Gallery and plays at the Abbey Theatre.
In the evening, have a few pints of the black stuff in the Dame District, where you'll find a cluster of Dublin's best bars and clubs.
5. Warsaw
Total cost of a city break for two: £212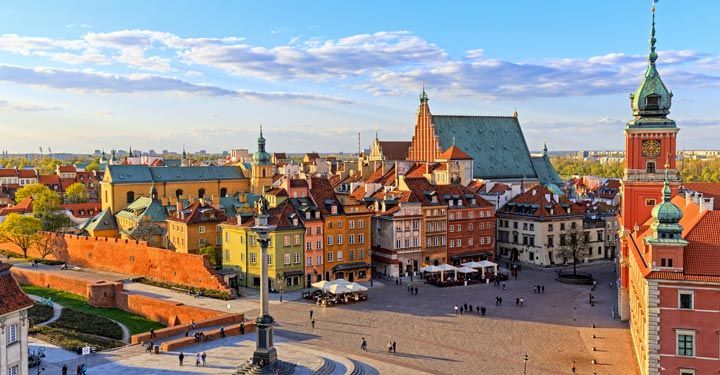 A capital city without capital prices, Warsaw is the budget-conscious traveller's dream destination.
Local beer costs less than £2, while eating out is also cheap in comparison to other major cities (think around the £30 mark for a meal for two with wine). Warsaw's remarkable cultural attractions are also cheap – musts include The Uprising Museum (around £6 with audio guide), the Palace of Culture and Science (around £4) and the Royal Castle (around £4).
Like the Czech Republic and Prague further up this list, Poland does not use the euro, either. The pound is still strong against the zloty, which should make your spending money stretch further – ker-ching!
4. Hamburg
Total cost of a city break for two: £200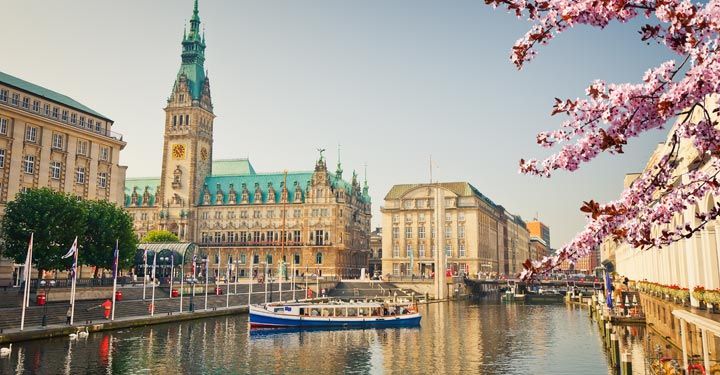 There's plenty going on in Germany's second city. Feel cultured strolling along Hamburg's museum mile, shop yourself silly at trendy Flohschanze market or visit the entire world – or at least a very tiny version of it – at Miniatur Wunderland, the world's longest miniature railway.
And that's not all. Hamburg has become a hit with foodies in recent years, offering up fare from Michelin-standard meals to cheap streetfood eats. If you want to keep it low-cost, go for a German favourite, currywurst, at popular Mö-grill GmbH (Lilienstraße 36, 20095).
For the cheapest of cheap nights out, it has to be the infamous Reeperbahn, Hamburg's red light district, where the drinks are cheap and the bars plentiful. Despite the obvious smutty attractions, the area is actually one of the city's best for live music – the Beatles famously made their mark here, way back when.
3. Brussels
Total cost of a city break for two: £189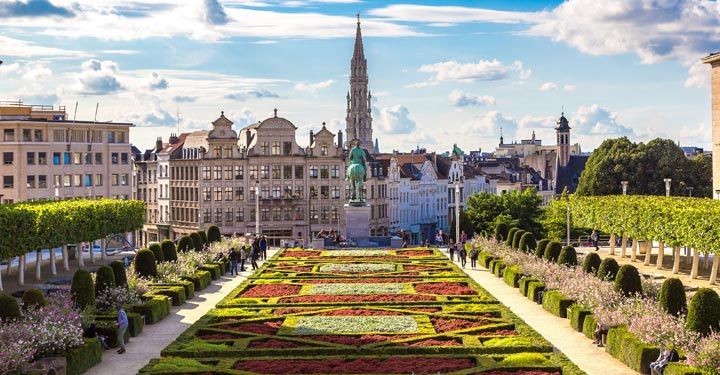 Think Brussels is just for bureaucrats and Christmas dinners? Well, think again. As well as being kind on the bank balance, the energetic Belgian capital makes for a cracking city break.
Most trips here start in the resplendent Grand-Place, a stunning medieval square located right in the heart of the city, but Brussels is more about pleasing the senses than ticking off sights.
Craft beer is booming in Brussels – no surprise for a country where brewing dates back to the 12th century – while a constant conveyor belt of new eateries combined with an age-old café scene ensures that you'll never go without something good to nibble on.
2. Milan
Total cost of a city break for two: £182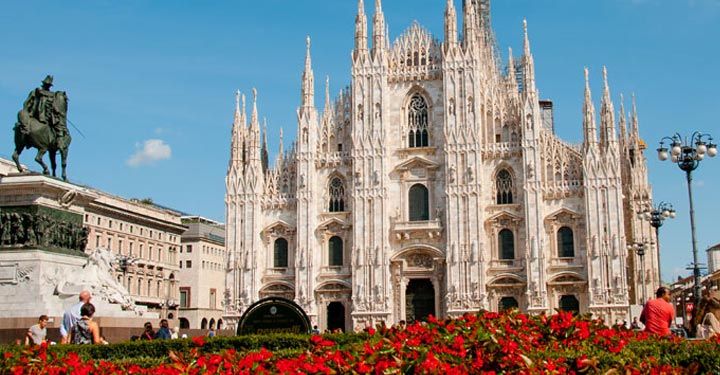 Art, culture, fashion, football… Milan is a trend-setter in so many areas that it's difficult to know where to start your city break.
How about Da Vinci's masterpiece the Last Supper? Or maybe the stunning Duomo Cathedral? Then there's Museo del Novecento, one of the finest collections of 20th century art in Italy. Phew. What's next?
Well, as we're keeping it cheap, how about a few gratis attractions? Stroll through the fabulously ornate Galleria Vittorio Emanuele II shopping centre, gawp at the high-end gear in the fashion district, and explore the vast Parco Sempione.
1. Cologne
Total cost of a city break for two: £115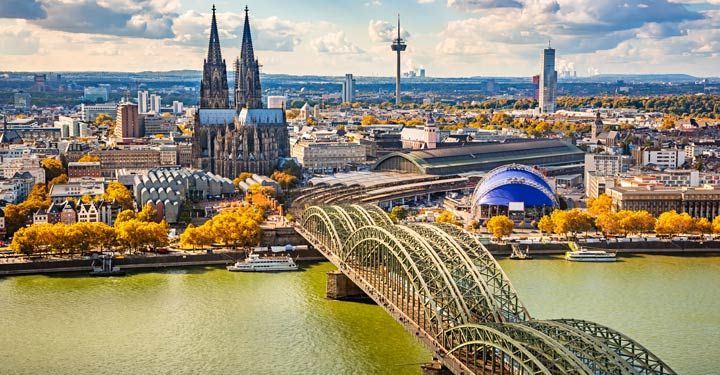 Despite its long history – it was founded in 38 BC – the city of Cologne is as relevant and intriguing a city you're likely to find in Europe.
Lauded for its liberalism and regularly taking on Berlin as Germany's champion of art and media, Cologne caters to all tastes, whether you're after quiet days strolling through galleries (there are over a hundred here) or afternoons drinking the city's signature beer Kölsch in an authentic German "Brauhaus".
Of course, with the city's past stretching as far back as it does, history plays a massive part in what appeals here. Besides the magnificent twin-spired cathedral that stands in the centre of the city, its world-class museums provide a snapshot of everything from Roman history in Germany to modern art.
Have a comment or question about this article? You can contact us on Twitter or Facebook.
Sign up. Be inspired. Travel.
Subscribe now for hand-picked holiday deals, inspiration and the latest travel tips, straight to your inbox.