The Cheapest Destinations For Easter 2019 Holidays
Cheap Easter: The most affordable places for a family holiday
March 8, 2019
By Emma Coulthurst
Prices for family package holidays this Easter have dropped by as much as 24% compared to last year, according to new data from TravelSupermarket.
With renewed interest in destinations such as Turkey, Tunisia and Egypt, and uncertainty surrounding Brexit potentially affecting prices, we're seeing some deals that previously would have been unheard of during the school holidays.
At the moment, it's possible to find deals for as little as £117pp for a family of four during the Easter school holidays*. Last year, there were some deals from under £200pp – if you searched really carefully, that is. Even then, the very best three-star deal we could find last year (looking at around the same time in advance) was £698 for a family of four to the Algarve.
But this Easter, it's a different story. It's not difficult to find well-reviewed holiday bargains to Spain, Portugal, Malta and Greece. Some deals are even coming in at under £500 for an entire family of four, which is really remarkable for the school holidays.
With that in mind, we've searched across the market to uncover the most affordable short-haul package holidays (based on the median price across all holidays and star-types) over the Easter school holiday period in 2019.
All deal pricing below is accurate as of March 8, 2019. Prices are subject to change. Deals are subject to the partners' T&Cs.
1. Costa Brava, Spain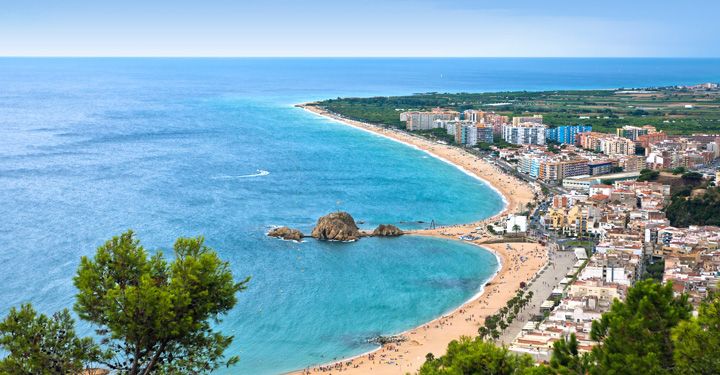 The wild and wonderful Costa Brava has the headline saving this year, with package holidays coming in at up to 24% cheaper than Easter 2018.
One of Spain's prettiest coastal stretches, its rocky shore is dotted with age-old fishing villages, blissful white-sand beaches and medieval castles. Blanes, Lloret de Mar and Tossa de Mar are among the most popular resorts for family package holidays.
To really appreciate the beauty of the Costa Brava, we recommend hiring bikes and cycling along some of the coastline, as well as taking at least one boat trip. You can also take a day trip to cities Barcelona, Girona or Figueres.

2. Costa Dorada, Spain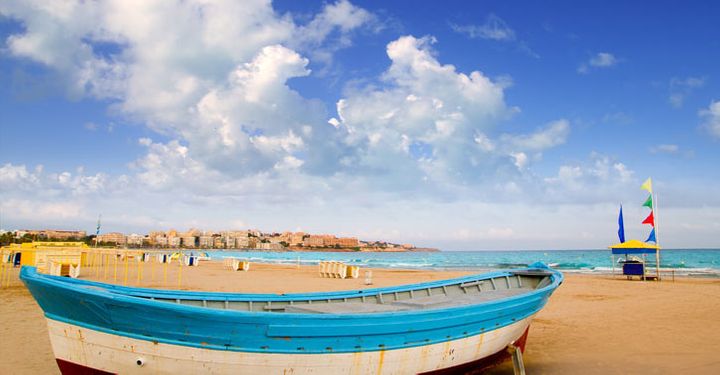 Although there's no price drop for the Costa Dorada compared to last Easter, super-cheap in-resort prices put it at number two for value in 2019.
And it's hard to beat the action-packed Costa Dorada for a family holiday this Easter. The kids will love PortAventura World, an enormous theme-park complex containing PortAventura, Ferrari Land and the PortAventura Caribe Aquatic Park.
Nearby Salou, with its brilliant beaches and bargain prices, makes an ideal base. Alternatively, chilled Cambrils is a little more sedate, while Sitges has a more cosmopolitan vibe. For a quick culture fix, head out to the Roman ruins in Tarragona.

3. Corfu, Greece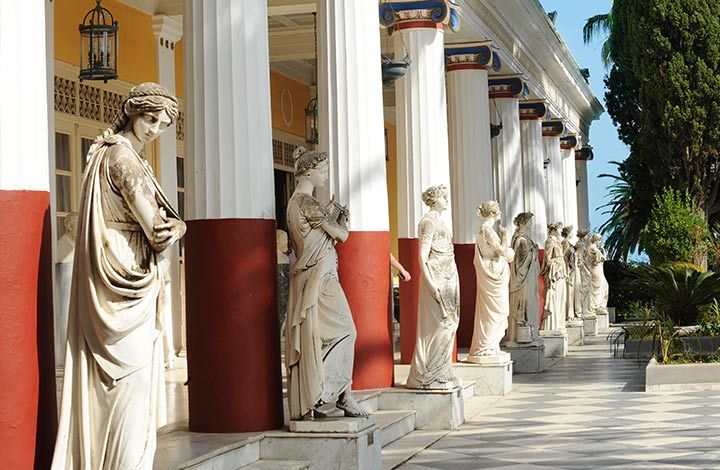 Holidays to Corfu are up to 17% cheaper in Easter 2019 – big news for fans of that famous Greek hospitality.
But the best thing about Corfu is its wide-ranging appeal; whether your brood prefer long days on the beach or long hikes along the coast, this lush isle has you covered. If you're after the former, you'll have 135 miles of shoreline to lay your towel on. And, as Easter falls in April this year, you'll get lovely weather almost touching the 20ºC mark.
The eastern coast, where you'll find UNESCO-listed Corfu Town, is packed with resorts offering affordable packages, while Arillas, Sidari or Kassiopi in the north-west are also good bets for a package holiday.

4. Majorca, Spain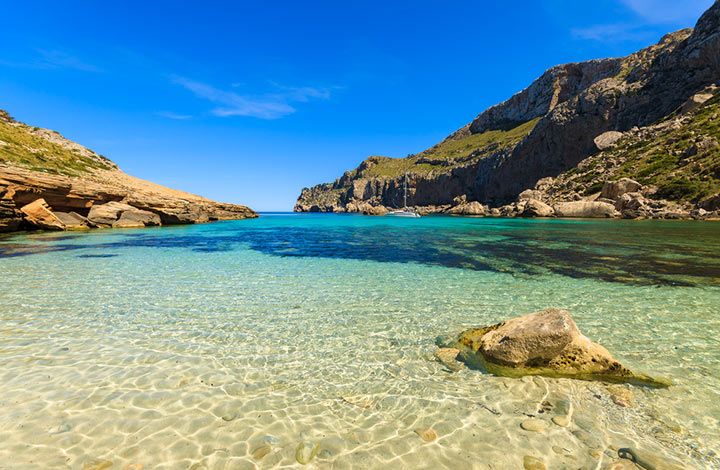 Another island showing big savings this year, Easter holiday prices for Majorca are down by 23% compared to last year.
This blissful Balearic is in many respects the ultimate destination for a family package holiday; not only will you find beach after dazzling beach dotting its long, craggy coastline, you'll also get fantastic food and great coastal hiking, too.
When it comes to finding a place to stay, you're spolied for choice: Alcudia, Cala Bona, Cala Mayor, Cala Millor, Magaluf and Puerto Pollensa are among Majorca's most popular resorts. Meanwhile, the island's beautiful capital Palma, famed for its stunning cathedral quarter and excellent tapas, makes for a great day trip from the beach.


5. The Algarve, Portugal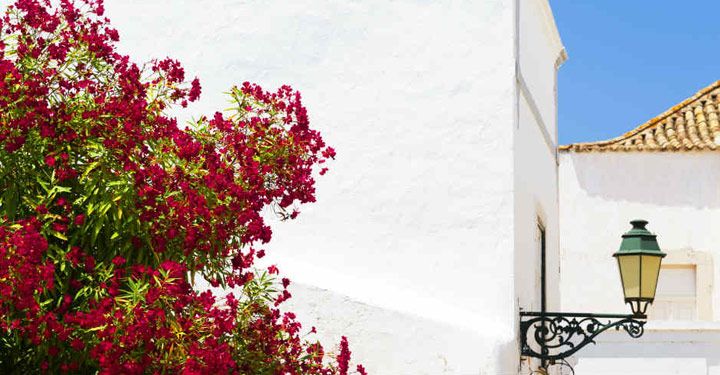 Drawn by its idyllic beaches and affordable prices, Brits have been flocking to the Algarve since the 60s. With prices up to 23% lower this April, Easter 2019 looks set for much of the same.
If you're after all-action resorts, Lagos, Vilamoura and Albufeira are the busier, buzzier places to stay. But if you're looking for something a bit quieter, try Alvor, great for cycling and kayaking, or Sagres, a tiny surf town perched on the edge of Europe.
For a completely different vibe, head to the Algarve's eastern coastline, where high-rise hotels give way to white-washed fishing villages and deserted Atlantic beaches.

6. Malta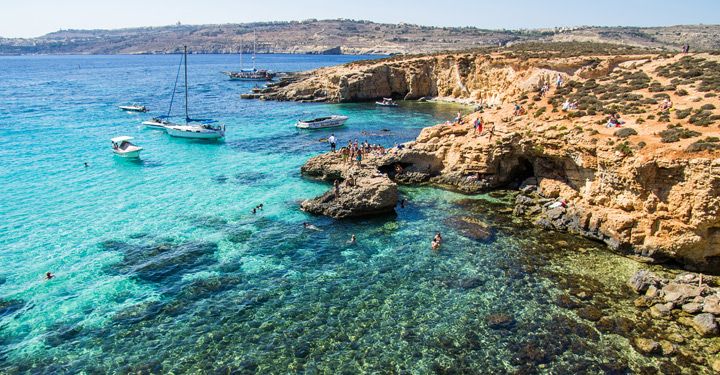 Malta holidays are up to 15% cheaper this Easter compared to last.
Besides great deals this Easter, Malta has a bit of everything going on. The medieval streets of the capital Valletta will keep curious kids occupied, in between days on the beach and trips to explore the island's ancient megalithic temples.
Malta's location in the southern Med means that you can look forward to plenty of sun – the archipelago gets a whopping 300 days of sunshine every year.
During Easter Holy Week you're likely to witness colourful processions and celebrations across Malta.

7. Costa del Sol, Spain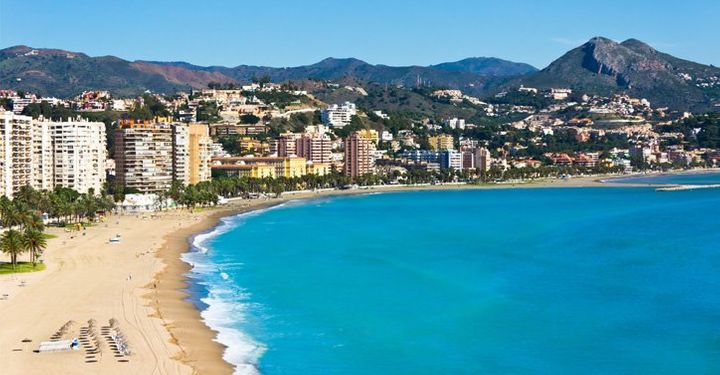 Big savings abound on the Costa del Sol this Easter, with holidays up to 19% cheaper than last year. If you're after budget sun, this one is for you (the hint's in the name).
Classic resorts such as Benalmádena, Nerja and Torremolinos offer you a big fat slice of Spanish package holiday fun at its best. Think long, sandy beaches, water sports galore and an anbundance of awesome amusement parks.
Marbella and Puerto Banus cater to more upmarket tastes; the latter, with its marina crammed full of super yachts, is ideal for a bit of celeb spotting – even if you just head over for a day to enjoy the beach!

8. Ibiza, Spain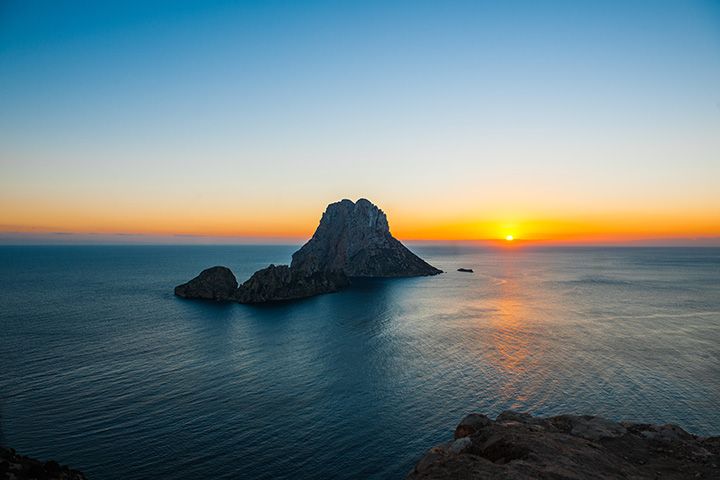 Ibiza holidays are roughly the same price as last year, but they still offer excellent value for families seeking sun this Easter.
Away from the hard-partying southern resorts, the north of the Island is much more peaceful. Portinatx, a former fishing village, is a wonderful, family-friendly resort with lovely sandy beaches and quiet coves – the beach bars here serve fantastic seafood, too.
Of course, the south is much more than San Antonio. Es Vedra, an uninhabited island off the coast of Ibiza, is a beautiful spot to take a picnic and watch the sunset.
9. Costa Blanca, Spain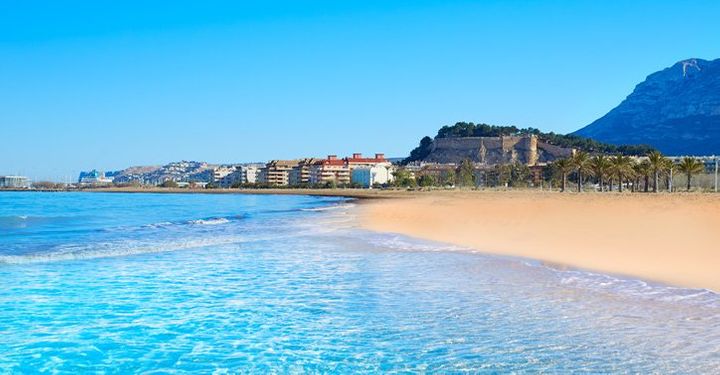 The Costa Blanca is another destination where prices are largely the same as they were last year. That said, it's still super cheap for a family of four this April.
When most think of Spain's 'White Coast', they immediately picture the beaches of Benidorm and Alicante, but there's much more to the Costa Blanca.
It has lovely nature reserves, such as Les Fonts de L'Algar, with its waterfalls and natural pools to take a dip in, and the mountainous Montgo Natural Park, just outside of Denia.

10. Rhodes, Greece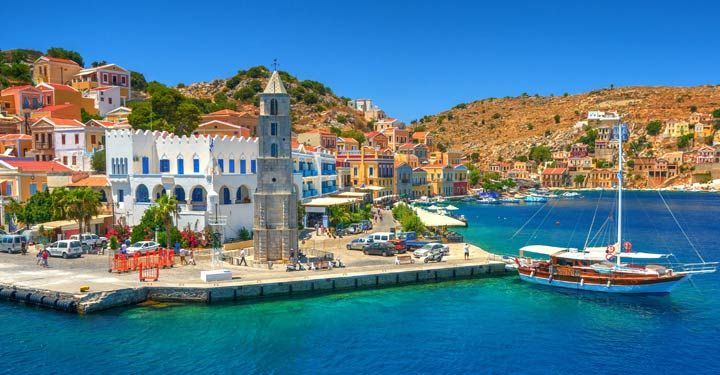 For Greece on the cheap, consider Rhodes this Easter. Holiday prices are up to 17% cheaper over April.
The largest Dodecanese island offers a mix of ancient history, rich Greek culture and, of course, wonderful beaches. The Palace of the Grand Master of Rhodes, located in Rhodes Town, with its imposing castle and brilliant museum, is a must visit for history lovers. If you're craving the beach, look to Faliraki, Kallithea and Lindos.
Speaking of Lindos, this lovely white-washed village is a must-visit, with a dramatic clifftop acropolis overlooking a bay of deep blue. Exploring the island is cheap and easy, with the local bus routes connecting most of the major towns.

* Three-star self-catering, seven-night package holidays for a family of four.

** Price drops were caclulated by comparing searches between two periods (December 25, 2017 and February 21, 2018 December 25, 2018 and February 21, 2019) via TravelSupermarket for seven-night overseas package holidays from the UK during the Easter holidays 2018 vs the Easter holidays 2019. The price drops are based on the median price across all holidays and star-types.
*** Deal banners are taken from live prices and may be different from those discussed in the article.
Have a comment or question about this article? You can contact us on Twitter or Facebook.
Sign up. Be inspired. Travel.
Subscribe now for hand-picked holiday deals, inspiration and the latest travel tips, straight to your inbox.
We won't pass your details on to anyone else. By clicking the sign up button you agree to our Terms of Use and Privacy Policy.