8 winter city breaks for under £99pp

February 14, 2020
By Joey Tyson and Steph Marinkovic
Winter means shorter days, bitter cold and less sunlight. Christmas aside, what exactly is it good for? Seeing a new side to a city, that's what!
It seems that when the mercury plummets, so does the cost of travel to major cities – and, as a bonus, the crowds tend to disappear too. With deals available for less than £99 per person, including accommodation and flights, it's actually a fantastic and cheap time to go away.
And if you're going to be cold, you might as well be somewhere new and exciting.
* All deal pricing below is accurate as of February 14, 2020. Prices are subject to change. Deals are subject to the partners' T&Cs.

1. Rome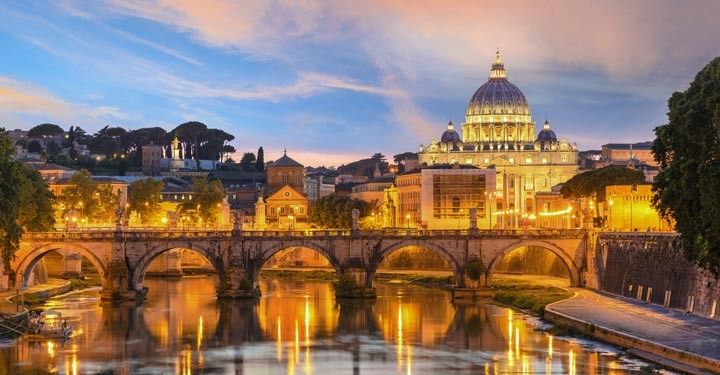 During the winter months, Rome's streets become far less crowded, the piazzas fall quiet, hotel prices drop considerably, and the city takes on a much calmer atmosphere than you'd find during the summer.
Iconic landmarks such as the Colosseum, the Sistine Chapel and the Trevi Fountain are all open to visit, but the crowds are less oppressive and queues vanish almost entirely.
It might be a little too chilly to enjoy Rome's famous outdoor café culture (unless you're brave!) but with incredible museums like the Vatican Museums, Galleria Borghese, and the Capitoline Museums to choose from, there are plenty of indoor activities to keep you out of the cold.

2. Vilnius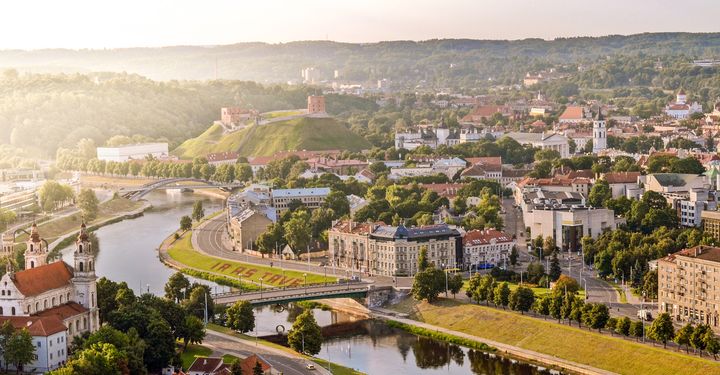 If its risqué 2018 tourism campaign didn't pique your interest in Vilnius, perhaps its eye-poppingly cheap city break prices will.
With a clutch of fascinating museums ranging from quirky (think the Museum of Illusions) to sobering (try Museum of Occupations and Freedom Fights) and host of churches, a day out - or rather, in - in the Lithuanian capital can regularly come in at under £20 a head.
After getting your cultural hit, Vilnius also has some excellent street art to spot and cheap eats to indulge in – don't miss out on the giggle-inducing Trump and Putin mural as well as the bustling Halės Market for a selection of Lithuanian delicacies.

3. Florence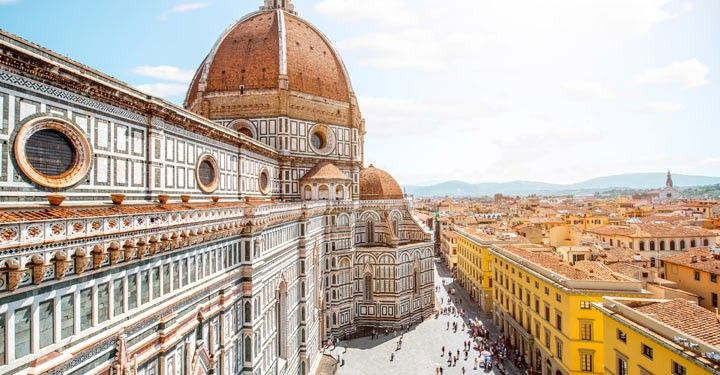 If there's one time to visit Florence, it's winter! Afforadble off-season prices will give you change from two fifties and those infamous queues are basically non-existant.
When the temperature drops, it's easy to check big-ticket attractions off your list - experience the city's iconic Santa Maria del Fiore Cathedral without hordes of other tourists and get up close to the imposing Statue of David without the wait.
When you want to warm up? Hemingway, one of the locals' favourite dessert bar, serves up a delectable hot chocolate you'll never forget.

4. Prague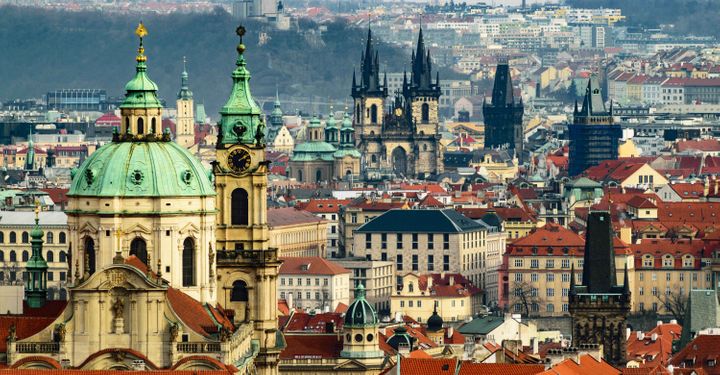 Prague is a classic winter city. Sprinkled with snow, its medieval heart becomes even more charming. Picture cobbled, lamp-lit streets and cosy pubs warmed by an open fire. Now, picture yourself there, next to the heat, beer in hand. Cold, what cold?
Even the food is better in the winter. Hearty fare – think roast duck, schnitzel, sausage, fried cheese – is the name of the game in Prague. It's perfect for warming up on a cold day, and even better when washed down with svařák, the Czech version of mulled wine.
Year round, its main attractions, such as Prague Castle, the Charles Bridge and the Old Town Square, captivate with their beauty and centuries-old history. Just be sure to wrap up when you're exploring – temperatures dropping below zero in winter is not uncommon.

5. Milan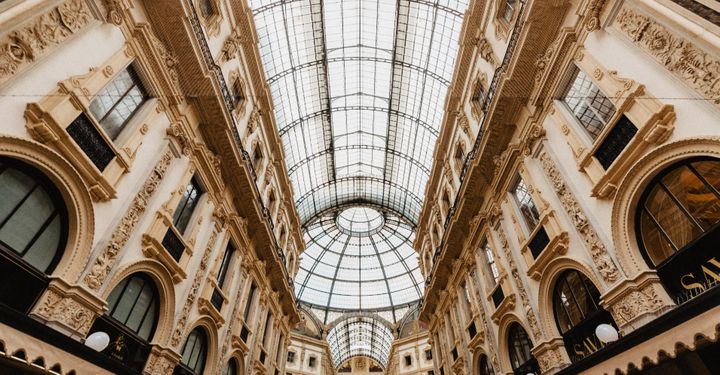 Winter in Milan sees temperatures drop to a chilly seven degrees but the northern Italian city makes up for it with a cosiness that takes over the streets.
Tuck into warm roasted chestnuts and comforting hot chocolate, or head indoors; bars and restaurants spring to life over the winter months and the shopping is as tempting as ever.
Eating aside, Milan has a rich history that can be explored even in the depths of winter: the Duomo, 'The Last Supper' and Sforza Castle are just some of the city's big attractions.

6. Warsaw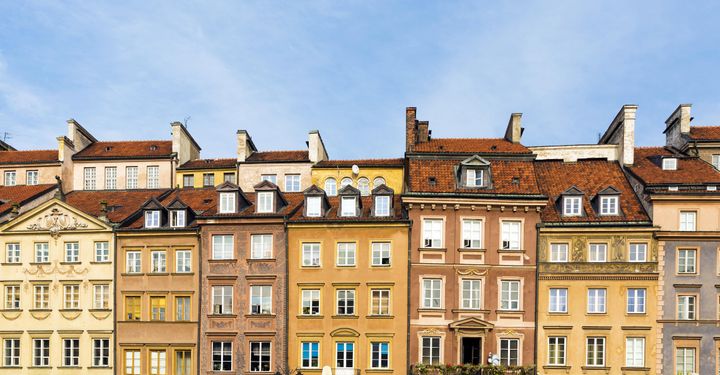 With Krakow whisking away the bulk of travellers to Poland, its easy to think that Warsaw hasn't got all that much going for it; but the Polish capital is a year-round charmer, with unexpected gems at every turn.
Take in views of the city from the observation deck at the eye-catching Palace of Culture and Science - a building that was 'gifted' to the city by Stalin - or spend a day immersed in the interactive Warsaw Rising Museum.
Alternatively, wrap up and take in Warsaw's brilliant outdoor spaces: Łazienki Park stretches across 76 hectares near the city centre, and inside you'll find a treasure trove of palaces, temples and monuments.


7. Venice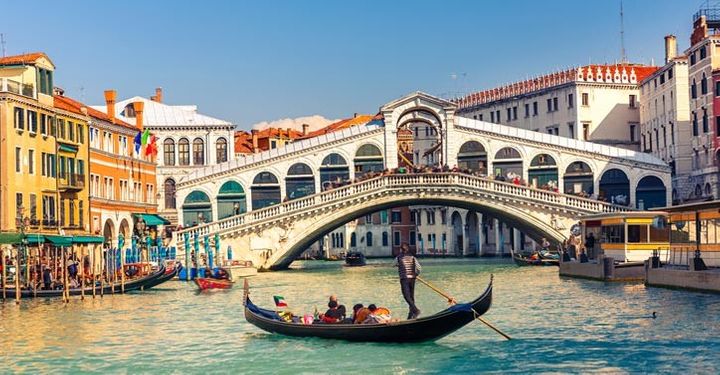 Venice's usual bustle disappears when the temperature drops, meaning its sleepy cobblestoned streets and romantic atmosphere are all yours to enjoy.
Take the opportunity to stroll through Piazza San Marco alongside locals instead of tourists and bask in the beauty of the Basilica without battling the crowds.
Using the cold weather as an excuse to duck into the nearest toasty cafe will also work in your favour – there's no shortage of sweet Italian treats to try and they're all the more delectable come wintertime.

8. Berlin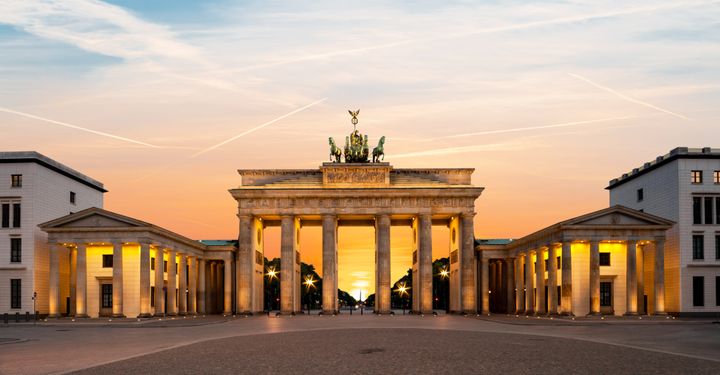 Whatever the weather, a break to Berlin is certain to charm. Take in the highlights on a free walking tour and brush up on your modern history at any number of the city's excellent museuems (the DDR Museum will undoubtedly be a highlight).
For more history, stop in on Checkpoint Charlie and walk the length of the East Side Gallery, a 1.3km stretch of the Berlin Wall repurposed by artists into an open-air museum.
After a slice of Berlin's famed nightlife? Even dreary weather doesn't stop the party. Dance into the morning, go on a three-day clubbing extravaganza or just chill with a beer or two in one of its many bars.


Have a comment or question about this article? You can contact us on Twitter or Facebook.