8 winter sun holidays for under £200pp

November 2, 2018
The clocks going back heralds the beginning of winter – the days get shorter, we go to work and return home in darkness, and everything generally seems that little bit gloomier.
It's enough to make you want pack your bags and escape to sunnier climes. Actually, hold that thought, why don't you?!
We've rounded up some cracking deals for destinations where the sun is still shining, well into the depths of winter.
1. Lanzarote
Average high winter temperature: 21C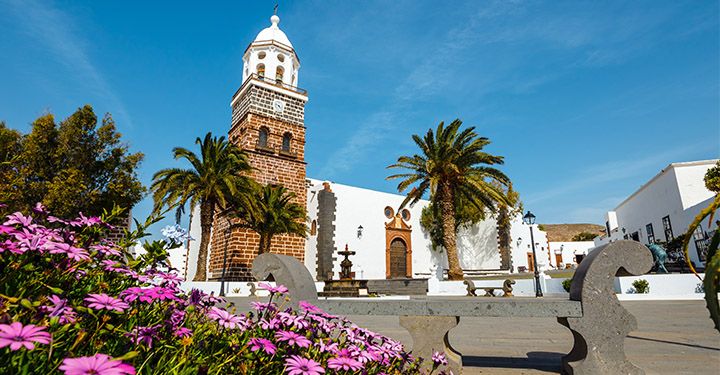 For budget winter sun, the Canary Islands take some beating. Lovely Lanzarote's temperature hangs around the low 20s during January, so lazy days by the beach are there for the taking – and there are nearly 100 beaches to choose from.
As the great outdoors is a huge part of what makes Lanzarote so special, that's where you should probably spend most of your time. Besides the island's beaches, Timanfaya National Park, with its bizarre Mars-like landscape, is a must for hikers, while Famara in the north is renowned for its excellent surfing conditions.
And, if you're after a culture fix, Lanzarote won't disappoint either. The island is dotted with the works of Arricife-born artist and architect Cesar Manrique – Jameos del Agua, Midador Del Rio and the Cesar Manrique Foundation building are a few of his most impressive pieces.

2. Fuerteventura
Average high winter temperature: 21C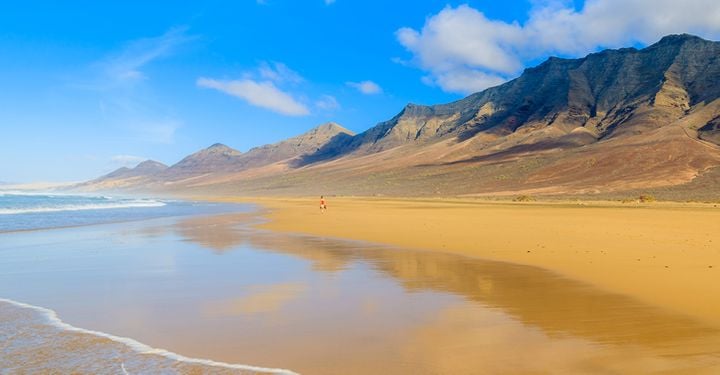 Watersports are a big deal in Fuerteventura – kitesurfing, windsurfing and, well, regular surfing are all tremendously popular, and the seemingly never-ending Jandia beach is the perfect place to try your hand at whichever one you fancy.
If, on the other hand, you'd much rather just enjoy the warm weather, one of Fuerteventura's other 150 beaches should accommodate you nicely.
Like Lanzarote, Fuerteventura is warm and sunny throughout January. You'll find the liveliest resorts at opposite ends of the island: Corralejo in the north and Morro Jable/Jandia in the south.

3. Sicily
Average high winter temperature: 12C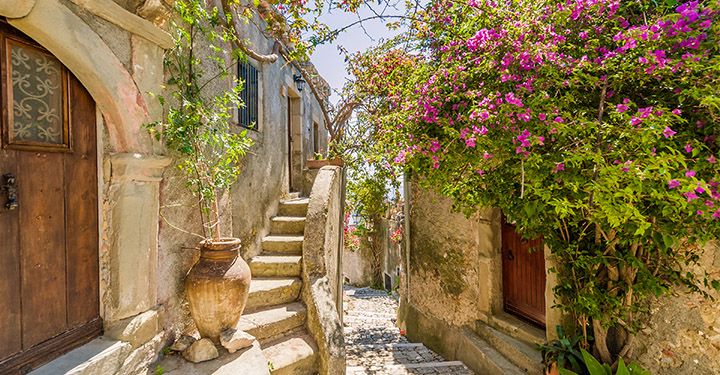 Pick Sicily this winter and it's likely you'll have the Med's largest island all to yourself.
With the stifling summer crowds but a distant memory, Sicily's many historical sites and archaeological wonders are blissfully quiet and peaceful – try Siracusa and the Valley of the Temples in Agrigento.
The same goes for popular resorts, such as Taormina, Cefalu and Trapani. Meanwhile, Sicily's beaches will be all but empty – there's no way the locals will be out in this "cold". With highs around 12C, the brave might fancy a dip, but if not, strolls are still a pleasant way to enjoy the coastline.

4. Malta
Average high winter temperature: 16C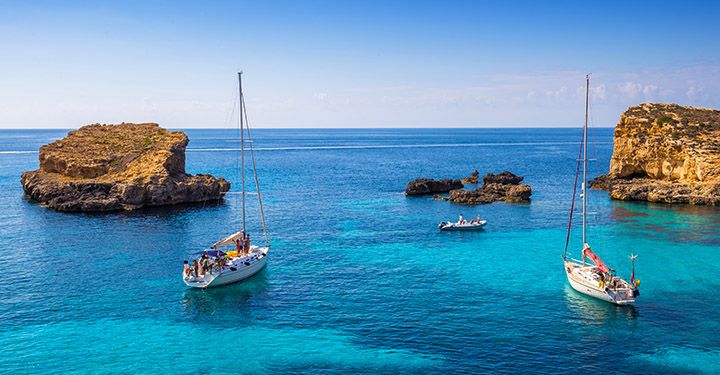 With 300 sunny days a year and highs of 18C, even in the depths of winter, Malta is a safe bet for sunshine close to home.
A paradise for hikers, Malta, along with sister island Gozo, is also known for its myriad walking trails, which cross the archipelago in all directions. As well as dramatic coastal trails, inland the islands are dotted with remarkably well-preserved prehistoric temples.
Meanwhile, the island's stunning capital Valletta, a warren of UNESCO heritage sites and ancient architecture, shines through all seasons and packs 7,000 years of history into its narrow streets.

5. Cyprus
Average high winter temperature: 17C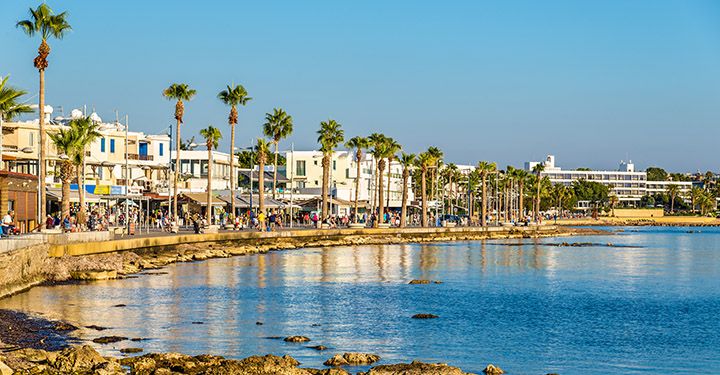 Due to its location in the southern Mediterranean, Cyprus is blessed with pleasant temperatures all year round. In fact, when we're de-icing our cars in January, Cyprus is enjoying plenty of sunshine – ideal for a dose of vitamin D.
Actually, avoiding the post-New Year slump is just one more reason to slip off for a few days in laid-back Cyprus. Quieter villages such as Pissouri and Latchi are the ideal antidote to the stresses of home, while even the bigger resorts of Paphos and Larnaca are much more peaceful over the winter.
Unwinding on this island is never hard, what with miles of world-class beaches stretching out along its coastline, but there's plenty more to do: Cyprus is effectively a huge open-air museum. Check out the Paphos archaeological park and the Roman Theatre at Kourion if you're keen on your history.

6. Madeira
Average high winter temperature: 18C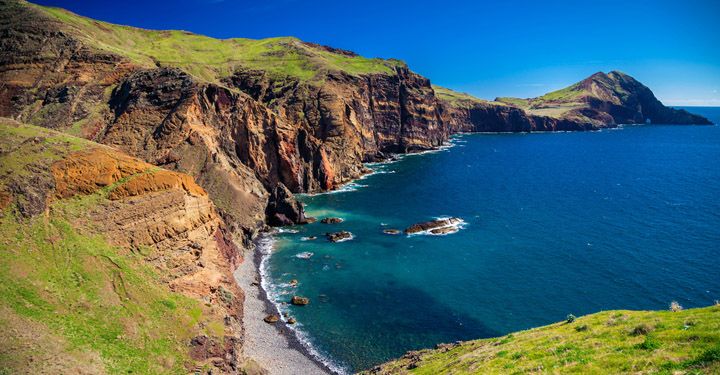 Just off the north-west coast of Africa, nestled in the Gulf Stream, the volcanic islands of Madeira stay warm well into our winter months.
Craggy but lush cliffs ascend out of the Atlantic, while mountainous interiors and dramatic beaches combine to create a walker's paradise.
Meanwhile, pretty colonial capital Funchal exudes a quiet charm, with its upmarket boutiques, vivid botanical garden and yet more hiking opportunities – the island's highest peak, Pico do Arieiro, can be reached from Funchal.

7. Marrakech
Average high winter temperature: 18C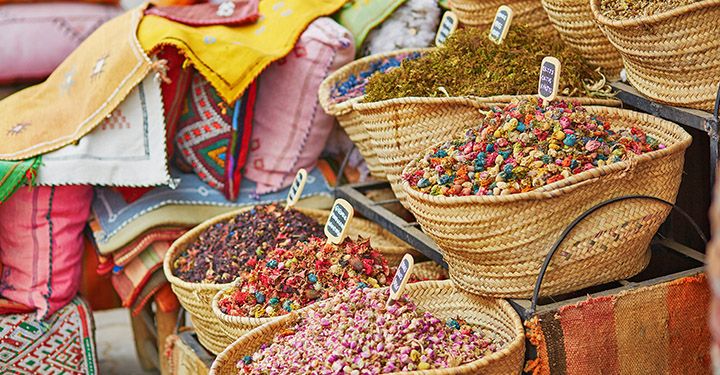 Trade in the familiar high street chains of the UK for the souks of Marrakech to give your January sales shopping a little North African spice.
January is one of Marrakech's cooler months, with temperatures hovering around 15C, but the weather actually makes exploring this fascinating city much more pleasant. Plus, you're still likely to get plenty of sunshine, with seven hours a day on average.
Feel like you need a bit more heat? Head to a traditional Moroccan hammam (similar to a Turkish bath) for a relaxing session and a glimpse into a traditional Moroccan custom.

8. Malaga
Average high winter temperature: 16C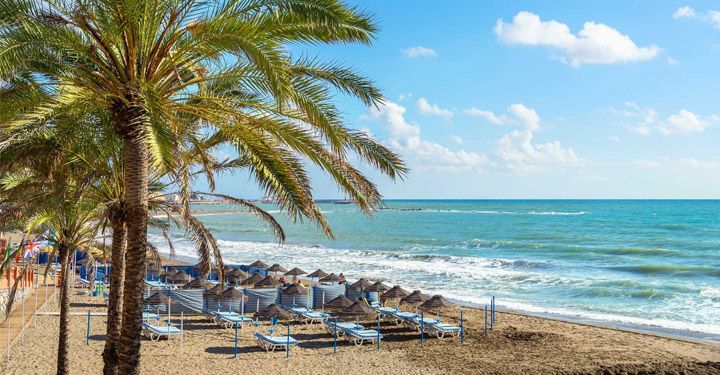 The birthplace of Picasso and home to a sizeable student population, Malaga is a lively, cosmopolitan city on Spain's sunny Costa del Sol.
One of the best ways to tap into Malaga's verve is through tapas, a Spanish tradition that's alive and well in the city. Many bars in the city serve little tasters to keep drinkers happy, while tapas restaurants themselves are the perfect way to eat out on a budget – coastal neighbourhoods of El Palo and Pedregalejo, and Calle Larios in the city's historic centre are good places to start.
Although the weather won't be scorching in January (averages hover around 16C), five hours of sunshine still make a stroll on nearby La Malagueta beach possible – brave souls might even take a dip in the sea!
*Please note: All deals were accurate as of time of writing and are subject to change. Please check provider's T&Cs before booking.
Have a comment or question about this article? You can contact us on Twitter or Facebook.