You Asked Is It Safe To Travel To
You asked: Is it safe to travel to…?

Please note: The situation in these countries can change very quickly – you should always check the news and FCO advice before you travel
In the last couple of years there have been a number of tragic travel incidents around the globe – as a result, we've received many questions about whether it's safe to travel to places such as Egypt, Turkey, Tunisia and more.
A lot of the countries in question have been popular with British holidaymakers, so it's understandable that you might be feeling apprehensive about your next trip. Here, we've rounded up the latest advice about the destinations on your mind.
Turkey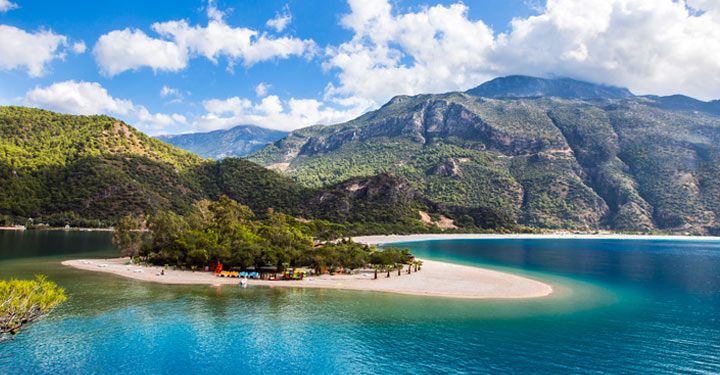 Turkey's proximity to Syria, bombings in Istanbul and Ankara, and a failed coup have left many Brits concerned about the safety of the country, with the majority of the comments we receive asking if it's wise to visit at all. However, Turkey's popular coastal resorts, ­­­such as Antalya, Fethiye and Bodrum, continue to operate as normal, offering the same high-quality, value-for-money holidays they always have.
And while we hear a lot about the attacks and risks in the media, it's important to remember that around 2.5 million Brits head to Turkey every year, with the vast majority of visits being trouble free. It's also worth pointing out that Turkey's problems have generally happened in cities, while the vast majority of British tourists visit the country's stunning coastal regions in search of sun and sea.
The UK's Foreign and Commonwealth Office (FCO) considers Turkey to be at a high-risk threat from terrorism, but it also puts Spain, France and the UK in the same bracket. While we have received a number of apprehensive comments asking for advice regarding travel to Turkey, we also see plenty of positive news from those who have visited the country recently.
"I am in Kalkan as I write this," wrote Shaun in a comment on this blog in July 2016. "Airport security was high at Dalaman, as one would expect after the terrible events in Istanbul. Apart from that it is as gorgeous as ever and the people are as friendly as ever.
"There are no troubles here at all, apart from businesses suffering because fewer Brits are coming out. I had apprehensions before we travelled but they were misplaced. Don't be scared into missing out on a wonderful place to come and relax."
Following the failed coup, there is a state of emergency in place in Turkey. While this is unlikely to affect holiday makers, the FCO advises that tourists should keep a copy of their passport and e-visa on them at all times.
Read our full Turkey travel update, and check the latest Turkey travel advice on the FCO website.
Egypt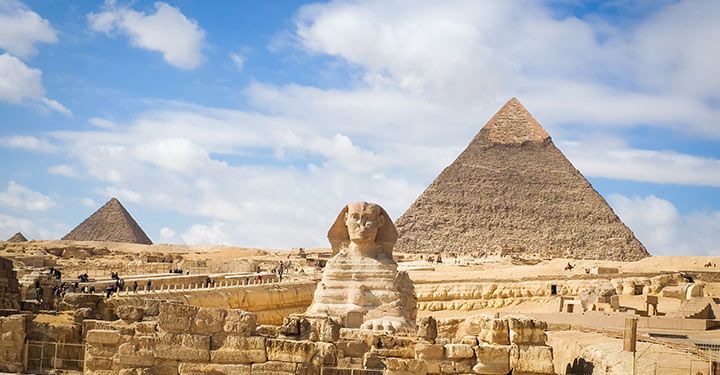 One of North Africa's most stunning jewels, Egypt possesses an intriguing history, vibrant culture, and beach resorts that are up there with the very best.
However, after a Russian passenger plane flying to St Petersburg from Sharm el Sheikh was brought down by terrorists in October 2015, almost all the major UK-based holiday operators have cancelled flights to the country until further notice.
Despite this atrocity, many of Egypt's key resorts and tourist attractions remain open for business, including Sharm el Sheikh itself (only air travel to and from the resort has had its threat level increased, and in-resort security remains tight). In fact, some 900,000 British nationals visit Egypt every year, with the vast majority of visits being trouble-free.
Red Sea resort Hurghada, famed for its beaches and incredible dive sites, Nile River sites such as Luxor, Qina, Aswan, Abu Simbel and the Valley of the Kings, the capital Cairo, and Giza, home of the Pyramids, are all open to tourists and considered safe by the FCO.
As Sharm el Sheikh is one of Egypt's most popular resorts, the majority of the comments on our blog have been from holidaymakers seeking advice about travel here or alternative travel options.
Read our full Egypt travel update, and check the latest Egypt travel advice on the FCO website.
Tunisia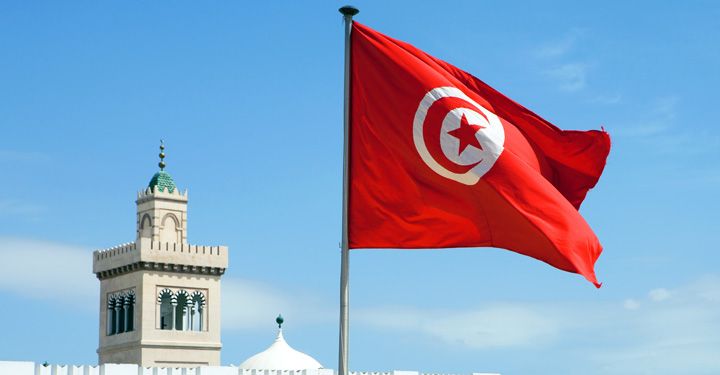 Following two high-profile terrorist atrocities in 2015 and general widespread unrest across the country, the FCO advises against all but essential travel to almost every part of Tunisia. Effectively, this means that the country is off-limits for holidaying Brits.
Operated have completely cancelled holidays to the North African country with the situation unlikely to change until some time in 2017, at the earliest.
It's a tragic situation for Tunisia, a country whose economy relies heavily on tourism, but the FCO currently does not consider it safe for UK citizens; not only will you struggle to get there in the first place, your insurance will be void if you don't follow FCO advice.
Read our full Tunisia travel update, and check the latest Tunisia travel advice on the FCO website.
Greece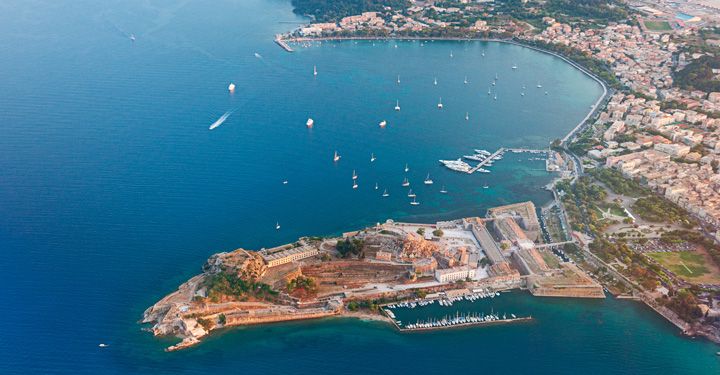 Greece has long been one of the UK's favoured holiday hotspots. From the pristine shores of islands such as Santorini, Lefkada and Corfu to the fascinating Acropolis in Athens, this stunning country really does offer something for everyone.
Unfortunately, Greece has had more than its fair share of issues in recent years, both political and economic, and many of your blog comments have reflected this fraught situation. For the most part, travellers want to know whether or not the country's financial difficulties and the recent migrant crisis will affect their holidays.
2016 saw Greece return to a state of normality as a holiday destination. Yes, the political and economic situation in Greece is complex, but these issues rarely affect holidaymakers, especially out on the country's idyllic islands, and the FCO's advice reflects this.
There was a serious cash flow issue during the worst months of the financial crisis, but this has since stabilised. However, the FCO suggests "taking more than one means of payment with you (cash, debit card, credit card)" when visiting the country.
Christine, a commenter on this blog who visited Greece in summer 2016 during the crisis, said: "I have just returned from Rhodes and you would not know there is an economic crisis happening in Greece. Don't be afraid to travel there, just go and enjoy".
The main thing to remember is that the Greek economy is heavily dependent on tourism and Greek attitudes towards tourists have not changed because of the crisis. They want you to come to Greece, to spend money and to enjoy your holiday.
More recently, there has been an increase in the number of refugees attempting to get further into Europe via Greece. The islands of Lesbos, Kos and Samos and the country's border with Macedonia have received the greatest numbers of displaced people, but the FCO advised that "there are no reports of any specific risks to British nationals visiting these islands or at border crossing points".
What's more, since the EU-Turkey deal that was put in place on March 20, 2016, the issue has calmed down significantly. The situation is fairly fluid, however, so keep an eye on the news.
Read our full Greece travel update, and check the latest Greece travel advice on the FCO website.
Where is it safe to travel?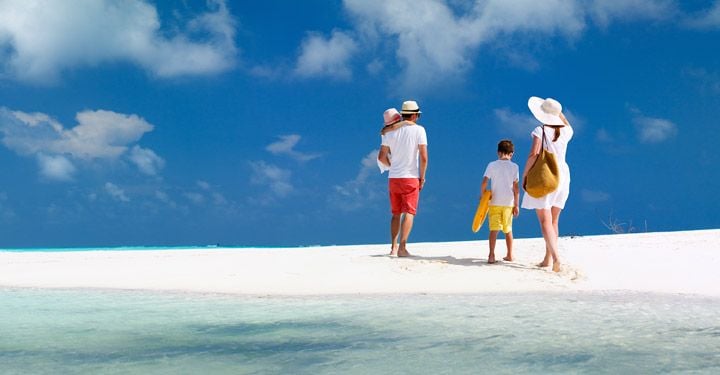 Horrific incidents, such as the recent attacks in Paris and Brussels, can unfortunately happen anywhere in the world, but they are extremely rare; the best advice we can give is to keep an eye on FCO advice and news reports.
If you feel apprehensive or uneasy about a destination, there are plenty of other options. After all, it's your precious holiday time – you've saved hard all year and you want to enjoy every single minute.
Please note: All facts were correct at the time of writing on December 6, 2016. You should always check the latest advice for the country you are travelling to on the FCO website.
Have a comment or question about this article? You can contact us on Twitter or Facebook.
Sign up. Be inspired. Travel.
Subscribe now for hand-picked holiday deals, inspiration and the latest travel tips, straight to your inbox.