Cheap Ferries to France, Ireland, Europe & UK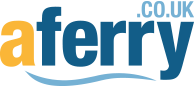 Ferries
Find the best prices on all the major UK ferry operators.
Travelsupermarket has teamed up with AFerry.co.uk to bring you the best ferry deals around the UK, Europe and beyond. Use the unique comparison engine to find your ideal destination with all available times and prices shown on one easy to use screen.
If you aren't sure where to go, take a look at our Ferry Deals section to gain inspiration and bag a bargain.
We all want to find the best fare when we book our ferry crossing, however what should we do to ensure that we get the best price?
The simple answer is to book as far ahead as possible, always book online and compare similar routes to see which offers the best deal for your chosen time of travel.
We share with you our top tips for buying the best fare and offer some handy tips to help you on your way and to make finding your great ferry deal, far easier.
Some Top tips
Buy your ferry ticket as early as possible. Routes can go on sale as much as a year in advance. Generally the earlier you book the cheaper the price.
The time you pick to travel can have a huge impact on the fare you will pay. Departures during the late evening and night are usually cheaper than those during the day. Weekend travel is generally more expensive than mid week and if you want to travel around the time of key school or bank holidays then fares do rise. Be flexible with your days and timings and you can slash the cost of your crossing. If you can avoid the peak times, your fare will be lower.
Use our price comparison service to find the best value ticket - our service will bring you back the cheapest offerings from all of the ferry companies on your chosen route. You should also check out similar routes to see if these can make you savings. If you want to sail from Dover, also consider departure points such as Ramsgate or Newhaven. The same applies to alternative arrival points on the continent. Many companies offer special fares for day trips of short breaks of up to five days that can be considerably cheaper than a standard return.
Don't feel compelled to travel both ways on the same route with the same company. Be flexible and you can save money and also avoid seeing the same ports twice.
Consider whether you want to really rest and relax onboard. Investing in club class lounges or a cabin will give you the benefits of a good rest, especially if you have a long drive either behind you or ahead of you. These do add to the ferry cost, however they can make your journey more comfortable and give you valuable peace and quiet as well as complimentary refreshments on some services.
Get to know your car dimensions. Surprisingly there is no one common system for pricing a vehicle on ferries with all companies having a slightly different rule. You will need to know the height and length of your vehicle in metres. Remember to add on the height for any roof rack or box on top of your car or any trailer you may be towing as this is all part of the vehicle dimensions. Getting them wrong can cost you a higher fare or a penalty at the port.
Check whether your ticket can be changed or altered before you book in case you need some flexibility. If you find out later you need to amend your dates or times you may be facing a complete loss on your original ticket as many are non refundable.
If your fare is over £100, try and pay by credit card unless you have a travel insurance policy that covers `End Supplier Failure' for ferry travel.
Find more tips on our Top Tips page.
Are ferries the best way to travel?