Caravans & Trailers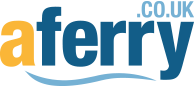 Ferries
Taking your Caravan or Trailer on a ferry - Our Tips
Travelling with your caravan or trailer on a ferry is an easy and economical way to holiday. We share with you our tips for making your ferry crossing and journey that great deal easier.
Use our guide to getting the ferry best price as a start point.
Generally the longer your vehicle, the more expensive the price will be, however many ferry companies offer free caravans and trailers on certain routes for weekend travel. Always consider travelling at these times to reduce costs when you have more than your car to consider.
Make sure you know the dimensions of what you are towing to help you get the best price onboard your chosen route. This must include all roof racks and boxes, any satellite dishes attached to your mobile home or bike boxes on the back of vehicles.
Breakdown cover should not just cover your car as it must also extend to your caravan or trailer and not just for when you are towing it. You should consider cover levels for when it is parked up at your chosen destination.
Check your driving licence permits you to tow the van you wish to take away and don't forget your GB sticker on your vehicles.
Make sure you know the weight of your caravan or trailer and its contents. This varies dependent on whether or not it has integrated brakes and what the weight is of the vehicle you are driving as limits apply for safety reasons.
Don't assume that driving rules abroad are the same as for cars. Each country can vary and towing poses additional concerns.
You must always make sure that your caravan or trailer is in excellent working condition, with all lights functioning and tyres correctly inflated and the load evenly distributed.