DFDS Seaways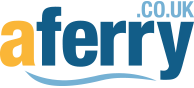 Ferries
The latest cheap ferry deals from DFDS Seaways
Newhaven-Dieppe on sale in 2015. Fares from £49 each way!
DFDS Seaways has stopped sailing on the Portsmouth/Le Havre route but the good news is that the Newhaven/Dieppe remains on sale with some amazing prices!
Sail directly to Western France at unbelievably low prices in 2015. Book now and a car and up to 2 adults can travel from just £49 each way on the Newhaven/Dieppe route even during the summer. Note that this routes was previously operated by Transmanche and LD Lines.
With a crossing time of just four hours and up to 3 daily crossings, this really is a convenient way of reaching Western France!
Terms and conditions:
New bookings only. Subject to availability. Standard terms and conditions apply. Amendment charges may apply and card charges apply to some card types and PayPal transactions. Prices given are from prices only and subject to change. Example fare applies to a standard car (less than 5 metres long and less than 1.85 metres high) and up to 2 people. Additional fees may apply for different vehicles types or sizes and additional travellers.
---
Below you'll find a selection of prices our customers have found recently. If you see a price you like, book it today, before it's too late!