Belfast Ferries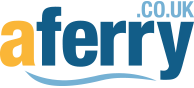 Ferries
Taking you to Belfast with Stena Line and Norfolkline
With 1.2 million passengers passing through the port every year, Belfast is both the capital of Northern Ireland and its main ferry hub.
Belfast offers a greater choice of ferry services to Scotland and northern England than any other port in Northern Ireland, all of which are available through travelsupermarket.com. The city lies in Belfast Lough, a deep natural harbour, just 70km from the Scottish coast and is served by Stena Line ferries. Belfast offers some of the best value and most convenient crossings between Ireland, Scotland, Isle of Man and England; using travelsupermarket.com's route comparison channel you can compare all the major operators and find the cheapest price to suit you.
Belfast has undergone a massive regeneration in the last decade, emerging as a leading regional economy and a destination of note for tourists. Belfast is rightfully proud of its architecture, from the Edwardian City Hall to the modern Waterfront Hall. The city is connected to its southern counterpart, Dublin, by the A1/M1 motorway and by rail. Belfast also boasts two airports, the George Best airport in the city centre and the International Airport 15km west of Belfast.
Belfast Ferry Services
As Northern Ireland's busiest ferry port, Belfast offers you a huge variety of ferry services:
Stena Line offer up to six ferry services a day from Belfast to Cairnryan, twice a day services- from Belfast to Liverpool.
Location
Belfast is found on the shore of Belfast Lough around 170km north of Belfast. The capital city of Northern Ireland offers a gateway to the Republic via the A1 and the East by the M1 and M2. There are regular and direct train services from Belfast to Coleraine, Londonderry and Dublin as well as a free bus service to the international airport.
Belfast Ferries Addresses
Isle of Man Steam Packet
Isle of Man Steam Packet Company Terminal, Albert Quay, Belfast., BT3 9SS, Northern Ireland.
Stena Line
Victoria Terminal 2, West Bank Road, Belfast, BT3 9JL, Northern Ireland.
Facilities
Belfast's terminal services are independently managed by the operators. The large and busy port offers a wide range of facilities, including the following:
Barista coffee house in departure lounge
New Stena Line terminal building, built 2008
Covered check-in area for car passengers
Dedicated express boarding lane for premium customers
Cashpoint
Large pay and display car park