Bilbao Ferries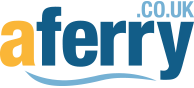 Ferries
Taking you to Bilbao with P&O Ferries
Bilbao is the biggest city on Spain's stunning northern coast; a gateway to this perennially popular country and a beautiful and enigmatic destination in its own right.
With two ferry services from Bilbao to Portsmouth a week, travelsupermarket.com offers the most luxurious, and stress free, method of travel between the Basque region and the UK. Situated on the north coast of Spain, Bilbao is stunning staging post for any adventure into Spain; with cheap ferry services available via booking with travelsupermarket.com.
With its international airport, busy ferry port and motorways into Spain's interior, Bilbao can legitimately claim to be a major European hub. Those who linger in the region are rewarded by beautiful beaches with bright blue waters, green mountains and valleys, the stunning Guggenheim Museum and the unique culture of the Basque people.
Bilbao Ferry Services
Known more as a commercial port Bilbao offers a regular ferry service to Portsmouth with one of the world's most respected ferry operators. The P&O Ferries service to Bilbao from Portsmouth ceased operating in September 2010. However a new service on the route will start in March 2011, operated by Brittany Ferries.
Location
Bilbao can be found 100km east of Santander on Spain's northern coast. The E70/E804 motorways connect Bilbao with other destinations along the coast, but importantly they provide the most direct route to Madrid and the south of the country. Bilbao is also on the RENFE, the Spanish rail network; trains to Madrid take 5 hours.
Bilbao Ferries Addresses
Brittany Ferries
Terminal de Brittany Ferries, Puerto de Bilbao, Muelle A3, Zierbena, 48508, Spain.
Transfennica (Freight)
Transfennica Iberia S.L, Ampliacion Muelle A-3, Puerto de Bilbao, Santurce (Vizcaya), Spain, ES-48980, Spain.
Facilities
The port of Bilbao is situated in the district of Santurzi, and offers free offsite parking.