Boulogne Ferries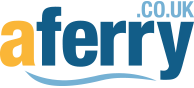 Ferries
Taking you to Boulogne
A beautiful market town, Boulogne is a busy ferry port that used to offer some of the quickest & cheapest sailings from the continent to the UK.
However, there are currently no ferry services to Boulogne available as the LD Lines route from Dover has ceased operating. Travelsupermarket.com's ferry comparison channel allows you to compare prices between the possible alternatives across the English Channel from Dover to Calais and Dunkerque.
Boulogne lies 35km south of Calais in the Pas-de-Calais region. The picturesque town is quintessentially French and a great landing point whether it be for a day-trip or a longer French adventure.
The port of Boulogne lies in the centre of the town and allows visitors to step off the ferry and straight into the real France, with beautiful architecture, great restaurants and cafés and the quaint hustle and bustle of a French market town. For those bypassing the delights of Boulogne, the town lies 2km from the A16 which connects Calais in the north with Paris to the south.
Boulogne Ferry Services
As northern France's quickest connection with the UK, Boulogne did offer a great range of services:
The LD Lines ferry route from Boulgone to Dover ceased operating in September 2010.
Location
Boulogne is found 35km south of Calais and 250km north of Paris. Boulogne is well served by the A16 which connects the north of France with Paris and for travellers heading east there is the N42. Boulogne is also served by the SNCF rail network with connections to Paris, Lille and Calais.
Boulogne Ferries Addresses
DFDS Seaways
Quai Chanzy, Entrée Gare Maritime, Boulogne-sur-Mer, 62200 Boulogne, France.
Facilities
Although compact Boulogne's port is situated just 200m from the town centre, with all the passenger facilities one would expect from a town well used to tourists. Free car parking is available at the terminal.