Caen Ferries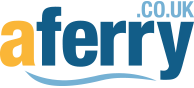 Ferries
Taking you to Caen with Brittany Ferries
The capital of Basse-Normandie and the best connected city in northern France, Caen is an ideal ferry port from which to explore the rich history of Normandy.
With up to three departures a day from Portsmouth, travelsupermarket.com offers the cheapest, most comfortable and convenient ferry services across the Western Channel to Caen. Caen lies 15km inland from the northern French coast and the port town of Ouistreham. The speed and frequency of Brittany Ferries sailings means that the crossing from Caen to Portsmouth remains popular and travelsupermarket.com's ferry comparison channel allows you to compare prices between Caen and Portsmouth as well as all other routes from the UK to France.
Caen is a great landing point for those wishing to explore the beaches of the Normandy landings and the home of William the Conqueror. This strategic importance also means that the city is well connected for those wishing to travel through France. Caen also has an airport, situated 5km west of the city and is a major station on the SNCM rail network.
Caen Ferry Services
As one of Northern France's most important passenger ferry ports, Caen offers you a regular and convenient ferry service:
Brittany Ferries offer up to 3 sailings a day between Caen and Portsmouth on the English south coast with sailing times generally around 5 hours.
Location
Caen is found around 230km west of Paris. The two cities are directly connected by the A13, whilst the A84 and N158 connect Caen with the west and interior of the country. The national rail network, the SNCF, connects Caen with Paris in only 90 minutes.
Caen Ferries Addresses
Brittany Ferries
Avenue du Grand Large,Ouistreham, 14150 Ouistreham, France.
Facilities
A busy and well maintained port, Caen offers the following facilities:
Cafeteria and bar
Public toilets including disabled facilities
Bureau de change
Shuttle service for foot passengers
Pay phone
Nearby free parking for up to 72 hours outside terminal