Calais Ferries and Eurotunnel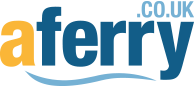 Ferries
Taking you to Calais with DFDS, Eurotunnel and P&O Ferries
For decades Calais has been a name synonymous with cross channel ferries and signified the dawning of countless French adventures.
Calais welcomes hundreds of cross channel ferry sailings a week, each of which is bookable via travelsupermarket.com, a quick and easy way to find the cheapest ferry tickets available. Located just 33km from English shores, Calais is the port of choice for those looking for the shortest and cheapest ferry crossings to France. With travelsupermarket.com's ferry comparison channel you can compare the unparalleled frequency and regularity of services to Calais.
A strategically important city, Calais passed between French and British hands for hundreds of years, militarily and economically valued as Britain's gateway to Europe. Although the military threat has now passed many Brits still invade Calais looking for tax free shopping and low cost wines, cheeses and French specialities. For those venturing further into Europe, Calais is also one of the best connected cities in northern France with motorways heading towards Paris, Belgium and Reims.
Calais Ferry Services
As one of the busiest ferry ports in the world, Calais offers you a huge variety of ferry services:
Both P&O Ferries and DFDS Seaways offer ferry services from Calais to Dover, with a journey time of 75 - 90 minutes. For those who would rather travel by train, Eurotunnel operate a service that runs up to 4 times an hour during busy periods, with direct motorway-to-motorway access. The journey takes just 35 minutes to reach Folkestone.
Location
Calais is found on the English Channel coastline around 230 km north of Paris. Calais is directly connected to Paris via the A16 which also provides a route to Belgium. For those travelling to eastern France the A26 starts just outside the city and heads towards Reims and there are regular SNCF train services from Calais to Paris.
Calais Ferries Addresses
DFDS Seaways
Car Ferry Terminal, 62100 Calais, France.
P&O Ferries
Car Ferry Terminal, 62100 Calais, France.
EuroTunnel
Eurotunnel, 62231 Coquelles, France.
Calais Ferries and Eurotunnel Ports
Facilities
Calais ferry terminal is home to a wide range of facilities to match its billing as a truly international transport terminal. Calais ferry port offers the following facilities:
Toilets, disabled toilets, showers and baby changing rooms
Foreign exchange desk
A range of cafés and restaurants
Tax free shopping
Vending machines
Convenience stores
The Calais Eurotunnel terminal is also of a high standard, with a modern and stylish terminal housing:
Ample parking facilities
Bureaux de Change
Cash points
Toilet facilities
24 hour information desk
Four restaurants
Tax free shopping
Newsagents