Cherbourg Ferries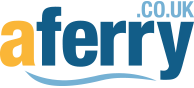 Ferries
Taking you to Cherbourg with Brittany Ferries, Celtic Link and Irish Ferries
As Normandy's most northerly port, the charming town of Cherbourg offers the shortest, most popular and flexible ferry crossings across the Western Channel.
Cherbourg lies on the Contentin Peninsula in Normandy; it's proximity to the UK (Poole is just over 100km away) means that Cherbourg is the departure point for the western Channel's quickest crossings. Travelsupermarket.com's ferry comparison channel allows you to compare cheap ferry prices between Cherbourg, Poole and Portsmouth.
The town of Cherbourg is a small fishing and port town, with charming squares, shops, cafés and narrow streets begging to be explored. The surrounding countryside is also famed for its beauty and tranquillity, leading many to holiday in and around the town. For those travelling onward from Cherbourg the N13 connects the peninsula with the rest of Normandy.
Cherbourg Ferry Services
As the western Channel's busiest ferry port, Cherbourg offers you a range of options:
Brittany Ferries have a service from Poole which operates daily from May to September; crossing times can be as quick as two hours fifteen minutes. Brittany Ferries' high speed service from Portsmouth operates once a day from March to October with some extra sailings during the summer season and a crossing time of three hours. Brittany also have three crossings a week between Portsmouth and Cherbourg on a cruise-ferry which take four and a half hours (eight hours on overnight crossings).
For those travelling from France to Ireland both Celtic Link and Irish Ferries operate services between Cherbourg and Rosslare, with each running three ferry services a week.
Location
Cherbourg is found on the northern coast of the Contentin Peninsula, 350km north-west of Paris. The N13 connects the town with the capital of Normandy, Caen, where it becomes the A13 towards Paris. The local rail station also connects with the SNCF station at Caen for the fast service to Paris.
Cherbourg Ferries Addresses
Condor Ferries
Quai de Normandie, 50100 Cherbourg, France.
Irish Ferries
Gare Maritime, 50100 Cherbourg, France.
Brittany Ferries
Quai de Normandie, 50100 Cherbourg, France.
Stena Line
Terminal Transmanche, Quai de Normandie, , 50100 Cherbourg, France.
Brittany Ferries
Quai de Normandie, 50100 Cherbourg, France.
Facilities
Cherbourg's modern and fully equipped ferry terminal includes a full range of facilities including:
Snack shop
Bar
Toilets with disabled and baby changing facilities
Pay phones
Bureau de change
Cash point
Car parking facilities including free short stay parking and secure long term parking