Dover Ferries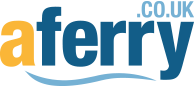 Ferries
Travel from Dover with DFDS and P&O Ferries
Welcoming millions of passengers every year, the famous Port of Dover claims to be the world's busiest ferry port, and has been the starting point for countless cross channel ferry trips to continental Europe.
With dozens of ferry departures to France every day, travelsupermarket.com offers superb flexibility, including ferries to Calais and Dunkerque. Dover lies on the narrowest point of the Channel; France is just 21 miles away and visible on a clear day. Therefore Dover offers some of the shortest, and cheapest, ferry crossings to mainland Europe, and with travelsupermarket.com's ferry comparison channel you can choose from all the major operators.
Home to the White Cliffs of Dover, and the imposing Dover Castle, the town also boasts excellent connections, thanks to its proximity to the M20 and the regular rail services to London's Charing Cross and Victoria stations.
Dover Ferry Services
As one of the busiest ferry ports in the world, Dover offers you a huge variety of ferry services:
Both P&O Ferries and DFDS Seaways offer ferry services from Dover to Calais, with a journey time of 75 - 90 minutes.
For an alternative cross channel option, DFDS Seaways ferries operate on the Dover to Dunkerque route as well, with up to 12 crossings a day, and a 1 hour 45 minute journey time.
How to get to your Dover ferry
Dover is found around 70 miles south-east of London, in Kent. Dover is directly connected to the M25 via the A20/M20. There are regular train services from Dover Priory Station to London and also National Express coach services to London.
Dover Ferries Addresses
P&O Ferries
Eastern Docks, Dover, Kent, CT16 1JA, United Kingdom.
P&O Ferries
Eastern Docks, Dover, Kent, CT16 1JA, United Kingdom.
DFDS Seaways
Eastern Docks, Dover, Kent, CT16 1JA, United Kingdom.
Dover Facilities
The Port of Dover ferry terminal is home to award-winning service and state-of-the-art facilities fitting for a modern terminal. Designed with passengers' needs in mind, Dover port provides three Passenger Services Buildings by the assembly parks where cars wait to board their ferry.
Toilets, disabled toilets, showers and baby changing rooms
Travelex currency exchange desk
Café Ritazza
Burger King
Vending machines
Convenience stores selling sandwiches, drinks, snacks, confectionery, newspapers, books, maps and travel essentials
There are also lifts at Dover Passengers Terminal 1 and 2
Dover Ferry Port also has a large multi-storey car-park at the entrance to the ferry terminal for foot passengers