Dublin Ferries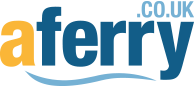 Ferries
Taking you to Dublin with P&O Ferries, Stena Line and Irish Ferries
The cosmopolitan and welcoming capital of Ireland, Dublin is perfect for visiting by ferry and experiencing the vibrant, cosy atmosphere as well as the legendary `craic'.
With up to eight ferry departures a day from Holyhead in Wales, and up to three departures a day from Liverpool, travelsupermarket.com offers the greatest choice of services to Dublin.
Tolka Quay, built in the Liffey estuary, is a scenic natural harbour in the heart of Dublin, and helps to make Dublin an ideal landing point for any weekend away. Travelsupermarket.com's ferry comparison channel allows you to compare prices and book the cheapest tickets between Dublin, Holyhead, Liverpool and many other routes across the Irish Sea.
One of the wealthiest cities in the European Union, Dublin belies its compact size by offering a wealth of historic sites, fantastic shopping and the drinking of the famous Temple Bar district. For those not tempted by Dublin itself the rest of the emerald isle beckons; there are sandy beaches nearby and Dublin is the country's transport hub, with the M1 (north), M4 (north-west) and M7 (south-west) soon having you on your way.
Dublin Ferry Services
As the biggest and busiest port in Ireland, Dublin offers you a number of ferry services:
Irish Ferries offer up to 6 crossings a day between Holyhead and Dublin, with a fast ferry crossing time of around 2 hours, while Stena Line offer up to 4 crossings a day with a journey time of 3hrs 20 minutes.
P&O Ferries operate a direct ferry from England on the Dublin to Liverpool route, which takes around 8 hours and runs up to 3 times a day.
For those heading to Dublin from the Isle of Man, the Isle of Man Steam Packet Company operate up to 3 crossings a day on the Dublin-Isle of Man route, with a journey time of around 3 hours. You can also catch onward ferries from the Isle of Man on to Liverpool and Heysham.
Location
Dublin is found 170km south of its Northern counterpart Belfast. The two cities are directly connected by the M1/A1, and there are regular train services between the cities. If you are travelling internationally Dublin Airport is just 12km north of the city.
Dublin Ferries Addresses
P&O Irish Sea Ferries
Terminal 3, Dublin Port, Dublin 1, Republic of Ireland.
Irish Ferries
Terminal Road South, Dublin City, Dublin 1, Republic of Ireland.
Isle of Man Steam Packet
Terminal 1, Dublin Port, Terminal Road South, Dublin 1, Republic of Ireland.
Stena Line
Terminal 2, Alexandra Road, Dublin 1, Republic of Ireland.
Facilities
With more than 1.5 million passengers passing through it each year, Dublin Port knows how to take care of its guests, offering:
Public buses to the Dublin city centre
Bureau de Change
Toilets, with disabled access and baby changing facilities
Cafeteria
Newsagent and grocer
Cash point
Internet access