Dunkerque Ferries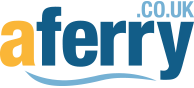 Ferries
Taking you to Dunkerque with DFDS
Ideally situated an equal distance from London, Paris and Brussels it comes as no surprise that Dunkerque (known to the English as Dunkirk) is one of France's busiest and most vibrant port towns.
With up to 12 arrivals a day from Dover, travelsupermarket.com provides flexibility in choosing your ferry crossing from the UK. The most easterly of all the French ports, Dunkerque is a great landing point for anyone looking for the easiest route to Central and Northern Europe, and travelsupermarket.com's ferry comparison tool allows you to secure the cheapest prices between Dover and Dunkerque as well as competing routes across the channel.
Dunkerque lies just 10km from the Belgian border and is strongly influenced by the nearby Flemish culture. Dunkerque is famous for its great expanses of sand dunes, and the neighbouring golden beaches, as well as the Flemish twist on the traditional French architecture and cuisine of the town. For those not staying in the town, Dunkerque is well connected to nearby Calais as well as Paris and Lille to the south and Bruges and Ghent to the east.
Dunkerque Ferry Services
As one of the English Channel's busiest ferry ports Dunkerque offers you a fast and efficient connection to the Continent:
DFDS Seaways took over the Dover-Dunkerque route from Norfolkline in 2010, and today offer up to twelve sailings a day from Dover to Dunkerque. The sailings depart every two hours and take two hours to reach their destination.
Location
Dunkerque is found in north-eastern France on the English Channel coastline, just 10km from the border with Belgium and 25km from the port of Calais. As well as the A16 (to Paris), A18 (to Bruges and Ghent) and A25 (to Lille) motorways, Dunkerque has a TGV rail link, allowing you to travel to Paris in less than two hours.
Dunkerque Ferries Addresses
DFDS Seaways
Terminal Car ferry, Route du petit Denna, Port 5625, 59279 Loon-Plage, Dunkerque, France.
Facilities
Dunkerque's extensive passenger ferry terminal is modern and well equipped. Passengers will find:
Ferry ticket sales and passenger information desk, open 24 hours
Payphones
Vending machines
Toilets including disabled access and baby changing facilities
VIP lounge
Restaurants and bar
Newsagent and convenience store