Fleetwood Ferries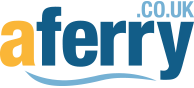 Ferries
Travel from Fleetwood in northern England with Stena Line
An unassuming and relaxed port town in Lancashire, Fleetwood now provides the quickest and most direct ferry route from England to Northern Ireland.
Sorry, the service between Fleetwood - Larne is no longer available.
With up to three ferries to Larne every day, travelsupermarket.com offers the most frequent and direct ferry services from England to Northern Ireland. A quaint seaside resort, Fleetwood is the more elegant and relaxed cousin of nearby Blackpool and given an extra twist by the ferry service to Northern Ireland. Travelsupermarket.com's ferry comparison channel allows you to compare all available prices between Fleetwood and Larne.
Lying just on Lancashire's Irish Sea coast, Fleetwood was built around the deep sea fishing industry. However in the latter part of the twentieth century the Stena Line ferry link with Northern Ireland brought tourism and the shipping industry to the fore. Fleetwood is smartly arranged around a grid pattern and features the impressive Pharos, Beach and Wyre lighthouses. A short distance from the end of the M55, Fleetwood is one of the most accessible ferry ports for travellers from the north of England.
Fleetwood Ferry Services
As northern England's most direct route to Northern Ireland, Fleetwood offers you a number of ferry services:
Stena Line offer up to three sailings a day with each sailing taking around eight hours to reach Larne.
Location
Fleetwood ferry terminal can be found on the west bank of the river Wyre, around 20km from Blackpool.
Fleetwood Ferries Addresses
Stena Line
Compass House, Lancs, FY7 6HP, United Kingdom.
Facilities
Fleetwood ferry terminal contains a number of essential services and facilities including
Ferry ticket sales and enquiries desks
Payphone
Limited car parking facilities
Hot and cold drinks vending machines
Disabled access
Disabled toilet