Isle of Man Ferries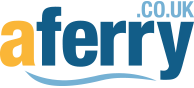 Ferries
Taking you to Douglas on the Isle of Man with the Steam Packet Company
Famous for its motor-racing, the thousands of ferry travellers to the Isle of Man soon discover there is much more to enjoy.
With sailings to the Isle of Man from the British mainland, Northern Ireland and the Republic of Ireland, travelsupermarket.com offers the widest choice of quick and convenient services across the Irish Sea. The capital city is also the main port town; Douglas is situated at the mouth of the River Douglas in a small sandy bay on the east of the Island. Its aspect made it the perfect port for commerce with England and eventually it's more sheltered position meant that it became the port for travel between the Isle of Man and Ireland.
The Isle of Man packs in so much more than can be expected of such a small island with a Victorian railway, ancient Celtic fortifications, a fiercely independent and unique culture and of course the world famous TT Race. Douglas is the largest settlement on the island and many travelling to the Isle of Man base themselves here in one of the charming guest houses, famous for the warm welcome Manx people pride themselves on.
Isle of Man Ferry Services
Historically ferries have been the main mode of transport to and from the island so it comes and no surprise that Douglas' small port is kept busy with a number of popular services:
The Isle of Man Steam Packet Company offer two sailings a day from Heysham to the Isle of Man with a journey time of three and a half hours, whilst the fast ferry service from Liverpool takes two and a half hours (a seasonal ferry crossing).
Location
The port of Douglas is situated on the Island's south-east coast, the key hub for the Islands road network and 15km north of the island's airport. The Isle of Man itself is the largest island in the Irish Sea, approximately equidistant from both Ireland and Britain.
Facilities
Situated in Douglas town centre passengers have easy access to all the local shops and amenities, however the terminal itself offers:
Café
Cash machine
Car parking
Ferry check-in desk
Departure lounge
Toilets