Le Havre Ferries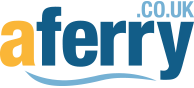 Ferries
Taking you to Le Havre in northern France with DFDS Seaways and Brittany Ferries
France's second biggest ferry port, Le Havre welcomes hundreds of thousands of passengers to the scenic Normandy coast every year.
With up to two arrivals every day from Portsmouth, travelsupermarket.com brings you one of the most affordable and reliable ferry services across the western Channel. Le Havre translates simply as `The Harbour', no surprise when you know it is the biggest port on France's northern coast, welcoming millions of tons of freight as well as both DFDS seaways and Brittany Ferries popular ferry services. Using travelsupermarket.com's ferry comparison service is the perfect way to check for cheap ferries to Le Havre and the other ports on the Western Channel.
Extensively rebuilt during the twentieth century, Le Havre city centre has recently been designated a World Heritage site. Along with this rebuild was the arrival of the French motorway network which makes Le Havre a perfect port of arrival whether you are staying in the area and exploring the beaches of Normandy or travelling to Paris or the west of France.
Le Havre Ferry Services
As Northern France's largest ferry port, Le Havre offers you an affordable and convenient ferry service:
DFDS Seaways offer one overnight sailing a day between Le Havre and Portsmouth and Brittany ferries offer a sailing a day by their fast vessel (seasonal) on the English south coast.
Location
Le Havre is found around 200km north-west of Paris. The two cities are directly connected by the A13 and A131, whilst the A13 also allows for a quick transfer to Caen, 30km to the west. The national rail network, the SNCF, connects Le Havre with Paris in a little over two hours.
Le Havre Ferries Addresses
DFDS Seaways
Terminal de la citadelle, Quai Auguste Brostrom, 76600 Le Havre, France.
Brittany Ferries
Terminal de la Citadelle, 76600,Le Havre, France.
Facilities
The modern and sophisticated `Citadelle' terminal is used exclusively by both DFDS Seaways and Brittany Ferries and offers the following facilities:
Café
Reception desk
Toilets
Lounge area with satellite television
Baby changing facilities
Facilities for disabled persons
Tourist information kiosk