Rosslare Ferries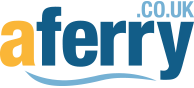 Ferries
Taking you to Rosslare with Celtic Link and Irish Ferries
Offering the most international destinations of any port in Ireland, Rosslare welcomes ferries from both the UK and France to its sunny shores.
With four arrivals a day from Wales and up to eight a week from France, travelsupermarket.com's ferry comparison channel offers all the major ferry services to southern Ireland. Situated in `the sunny south-east' Rosslare gets more hours of sunshine than any other part of Ireland. The harbour, 4km further south, is the most south-eastern point in Ireland and was first developed in 1906 by the Great Western Railway Company who saw the potential of bringing goods via Rosslare. Today Rosslare remains an important freight port, but also welcomes over one million ferry passengers to Ireland every year.
The tiny village of Rosslare lies in the gorgeous Rosslare bay, fronted by miles and miles of some of Europe's finest beaches. A popular destination with families and surfers alike, the Wexford coast offers a number of fantastic golf courses as well as abandoned castles and mansions. A relaxing and invigorating holiday location in itself, Rosslare is well connected for such a small village; the N25, Ireland's major expressway, begins at Rosslare Harbour.
Rosslare Ferry Services
With Ireland's widest range of destinations, Rosslare is a busy port;
Celtic Link Ferries offer up three sailings a week from Rosslare to Cherbourg, while Irish Ferries offer two weekly sailings for the same route. Irish Ferries also operate up to three sailings a week from Rosslare to Roscoff in France during the summer season. Rosslare welcomes two Irish Ferries sailings a day from Pembroke and two Stena Line ferry services from Fishguard, both with a journey time of around three hours and thirty minutes.
Location
Rosslare is situated at the southern tip of Rosslare Bay, 20km south-east of Wexford and the N25 trunk road starts in the town. 165km south of Dublin, Rosslare Harbour has an Irish rail link which makes the journey to the capital in around three hours.
Rosslare Ferries Addresses
Stena Line
The Ferry Terminal, Rosslare Harbour, Country Wexford, Republic of Ireland.
Irish Ferries
Rosslare Harbour, Co. Wexford, Republic of Ireland.
Facilities
Rosslare's recently updated ferry passenger terminal offers a wide range of facilities including;
Car parking
Children's play-area
Baby-changing facilities
Car rental
Shops
Bureau de change
Toilets including disabled facilities