Ryde Ferries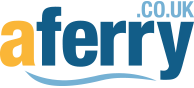 Ferries
Taking you to Ryde with Wightlink and Hovertravel
An elegant seaside resort, Ryde is the place to catch the quickest ferry sailings to the Isle of Wight.
With incredibly frequent ferry crossings to the Ryde, travelsupermarket.com's ferry comparison service brings you all the cheap ferries between Ryde and Portsmouth. Known as the `Gateway to the Island' because of the frequency of service from Portsmouth, Ryde grew rapidly in the nineteenth century due to its accessibility and wide golden beaches, particularly at low tide. Ryde's pier is one of the oldest and longest piers in the country, stretching out over the sands at low tide to welcome visitors from the mainland.
As with many ports on the Isle of Wight, Ryde is a popular destination for sailors with many yacht clubs in the vicinity. Indeed, like its near neighbour Cowes, Ryde has its own carnival; first held in 1874, The Ryde Arts Carnival has been held every year, with the exception of the war years. Ryde will also appeal to those looking for a trip down memory lane with curiosity shops, tea rooms, boutiques and flea markets as well as the traditional British seaside amusements.
Ryde Ferry Services
The Isle of Wight's busiest port welcomes more foot passengers than any other port:
Wightlink's ferries offer up to 24 sailings a day on their passenger only vessel from Portsmouth Gunwharf to Ryde with a sailing time of twenty two minutes. Hovertravel offer Britain's only commercially operational hovercraft for foot passengers between Southsea and Ryde up to 31 times a day. The duration of the crossing is just ten minutes.
Location
Ryde is located on the north-eastern coast of the Isle of Wight, 11 km north-east of the island's capital Newport. Ryde boasts one of the only stations on the Isle of Wight, with a regular service to Sandown and there is a regular bus service to Newport, Cowes and Sandown.
Ryde Ferries Addresses
Wightlink
Ryde Pier Head FastCat Terminal, PO33 2HF, United Kingdom.
Hovertravel
Quay Road, Ryde, Isle Of Wight. , PO33 2HB , UK.
Facilities
Although small, Ryde Pier offers a range of services to ferry passengers including:
Ticket office
Café
Toilets
Payphones
Self service ticket machines
Nearby car parking