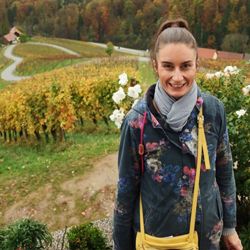 I'm a Manchester-based travel writer and editor. My first extended trip was Interrailing around Europe at 18 with my then-boyfriend, now-husband. I recreated the same route recently with my two- and five-year-old, and they declared that they had their best sleep ever  while in bunkbeds on a sleeper train.
Other travelling highlights include living in Ghana while writing for a newspaper in Accra, reviewing a chocolate-themed glamping site in Slovenia (even the toothpaste was made of chocolate), and sailing in Croatia.
One of my favourite places to write about is the city I call home, and I cover all things Manchester for a range of publications. I also love helping fellow parents to plan travel adventures with their kids through my family travel articles, tips and advice.
As well as writing regularly for TravelSupermarket, you'll find my travel articles in The Telegraph, The Independent, Travel Weekly, loveEXPLORING, The Evening Standard, plus more.
To see snaps of my travels, plus other ramblings, you can follow me on Instagram @cathytoogoodtravel, Twitter @cathytoogood or take a look at my website cathytoogood.com.