Compare Cape Verde holidays
We compare millions of holidays from the UK's leading travel companies





Top Cape Verde destinations
Top Cape Verde holiday deals
White sands and year-round sun, just six jetlag-free hours from the UK. It's hardly surprising more and more Brits are jetting off on Cape Verde holidays.
Located 570 kilometres (350 miles) west of the African mainland, exotic, yet Europeanised Cape Verde's low prices, warm weather and gobsmacking scenery – from jungle-covered volcanoes to scorched scrub and pearl-white beaches – are guaranteed to seduce.
Most Cape Verde holidays are based on the desert island of Sal, where miles of idyllic virgin coastline fringe the barren interior. Seaside village Santa Maria is the main draw, especially for those booking all-inclusive Cape Verde breaks.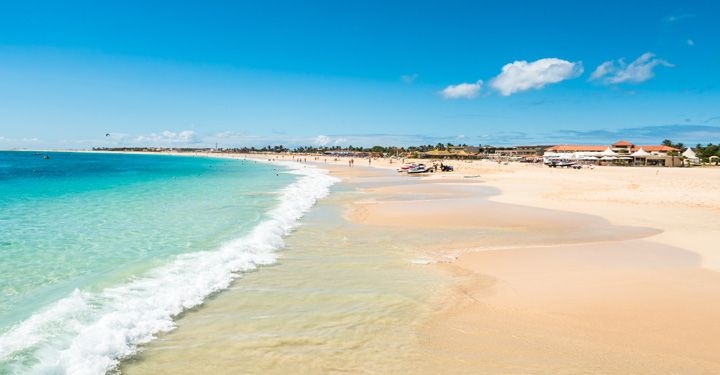 Sal's rival for all-inclusive Cape Verde trips is Boa Vista, to the south. Here, the same powdery dunes, turquoise seas and pancake-flat terrain come with fewer sun-loungers and jewellery hawkers. But Sal is hands-down the best island in Cape Verde for diving. There are no reefs, but the lava caves, wrecks, tropical critters and whale sharks more than make up for it.
Travel Information
Currency
Cape Verdean escudo (CVE)
Average flight time

(from London)

6 hrs
Get your travel essentials sorted for less
Related destinations