10 of the best destinations for late summer sun
Updated September 19, 2023
Published September 16, 2019

Need a quick sunshine hit to tide you through this less-than-lovely summer and into winter? The sun tends to stick around a little longer in some not-too-far destinations and, even better, some of the best deals can often be found later in the season, too.
To give you a little inspiration, we've rounded up ten great destinations for some late summer sun in September and beyond.


1. Turkey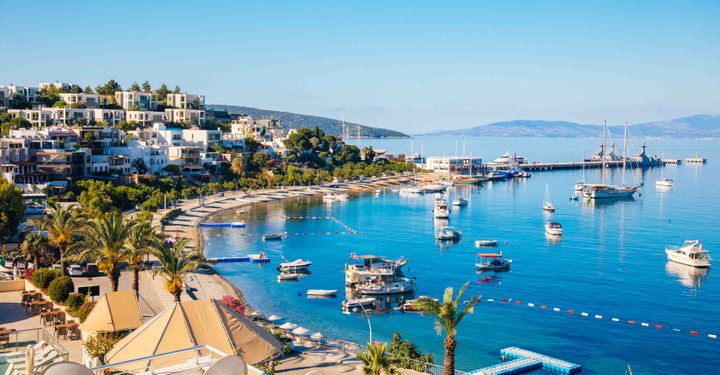 Turkey roasts throughout summer but by September the temperatures are a little more bearable, usually topping out in the late 20s.
Buzzing Marmaris is the place to go for all-night partying and sizzling beach days, while the seaside city of Bodrum adds a little culture to the mix with historic sites such as the Tomb of Mausolus, one of the Seven Wonders of the Ancient World
The Lycian Coast is another option for a September sun holiday. Coastal towns such as Olu Deniz and Kalkan are all about relaxing on the beach and enjoying the stunning backdrop of pine-clad mountains.


2. The Algarve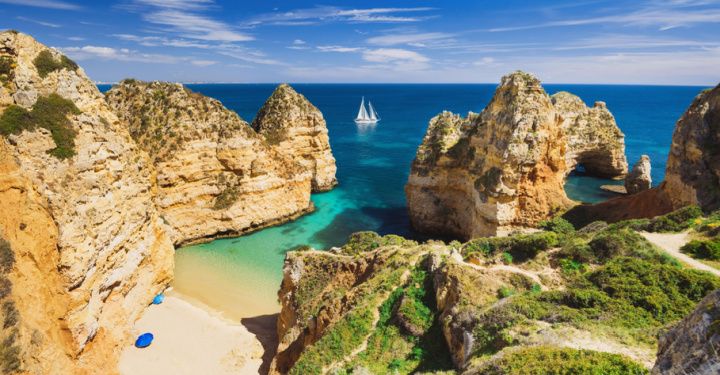 The Algarve is a reliable choice if you're seeking to soak up some rays and its gorgeous golden stretches of sand – some of the best beaches in Portugal – are incredibly inviting places to do it.
Temperatures often reach the late 20s in September and the Atlantic, although a bit chillier than the Med, has had all summer to warm up to a pleasant 21C. The sunny days make coastal exploration a dream, whether you're kayaking to rugged coves* or strolling along clifftop trails.
If you want a day off from the beach, towns such as vibrant Lagos and historic Tavira are just itching to be explored.


3. Spain and its islands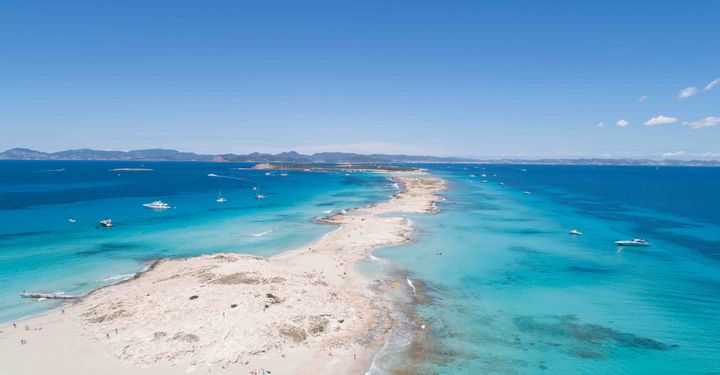 The beauty of Spain as a holiday destination lies in its diversity. Whether you want an entertainment-packed family break in Benidorm, a culture-soaked Barcelona getaway or a history-rich holiday in Seville, Spain comes up trumps.
And don't forget its islands. In the Mediterranean Balearics, party island Ibiza is going out with a bang – its epic closing parties to see out the summer run into early October. Little Formentera, with its powder-white sands and rustic restaurants, and sleepy Menorca are all about undisturbed R&R, while ever-popular Majorca has got the lot.
In the Atlantic, Spain's Canary Islands are year-round winners, but are especially lovely in late summer with temperatures reaching the mid-20s in September and October. Stay on the tourist trail on main islands Fuerteventura, Tenerife, Gran Canaria and Lanzarote, or pick up-and-comers, La Palma and La Gomera for a quieter break.
Alternatively, turn your holiday into an island-hopping adventure for a taste of them all.


4. Croatia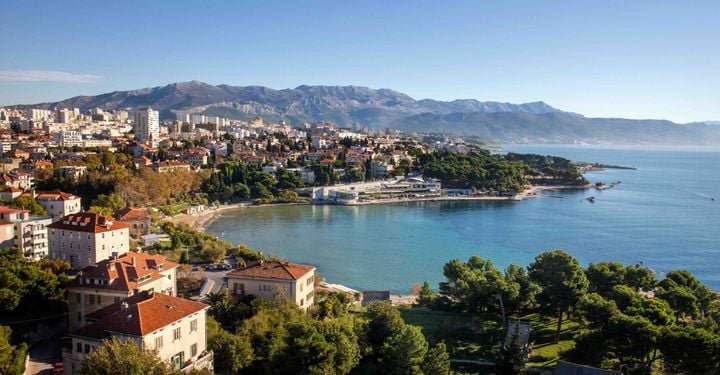 Although Croatia cools down after August, you're quite likely to get sunny weather all throughout September. The mercury hovers in the low- to mid-20s and the sea stays an idyllic 23C.
Speaking of the sea, Croatia has a sizable chunk of coastline, so you'll never be far from a stretch of golden sand or a pebbly cove. Central Dalmatia (think Split, Trogir and the island of Hvar) is a staple for good value all-inclusive deals, or head to Porec or Rovinj on Croatia's Istrian Riviera for a slice of beach paradise.
For a city break in the sun, Dubrovnik's ancient city walls and winding lanes are guaranteed to charm, while capital Zagreb bustles with restaurants, shops and museums. Head further inland and there are dense forests, waterfalls and canyons to explore in Croatia's stunning national parks.


5. The Greek islands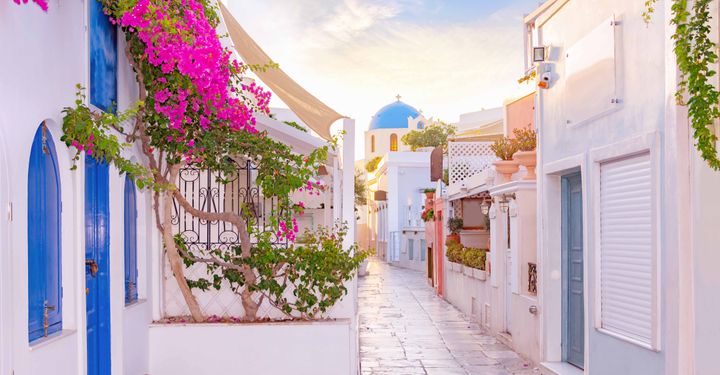 The Greek islands have a few things in common: great food, outstanding scenery, balmy waters and beaches galore are pretty much guaranteed on all the most popular islands.
To narrow down your options consider Crete, Greece's largest island. It's got glorious stretches of sand and plenty of historic sightseeing. Iconic Santorini, meanwhile, is just like the postcards. Go for traditional whitewashed villages and some of the world's most scenic sunsets.
Note that some Greek island resorts start winding down after the peak summer season, so some shops, bars and restaurants will be closed.


6. Cyprus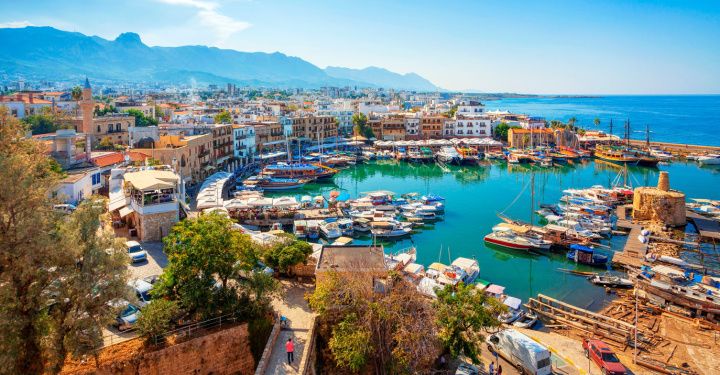 Cyprus is hot in September. Temperatures still hit the 30s even this late in the year and the sun shines for a glorious 11 hours. Beach lovers can get their fix at resorts with long sandy stretches such as Lara Bay, Ayia Napa and Protaras, and a dip in the sea is still more than pleasant with the sea staying as warm as 26C in October.
If you're feeling active, go off the beaten track to explore the spectacular Troodos Mountains or hit up the nature trails of Akamas Peninsula National Park. The latter is also a major nesting location for sea turtles and September is a great time to spot them close to the shore.
History buff? Discover Cyprus' secret side at one of its archaeological sites, such as around the village of Kouklia or the eerie ancient ruins of Salamis in the Turkish-occupied north.


7. Malta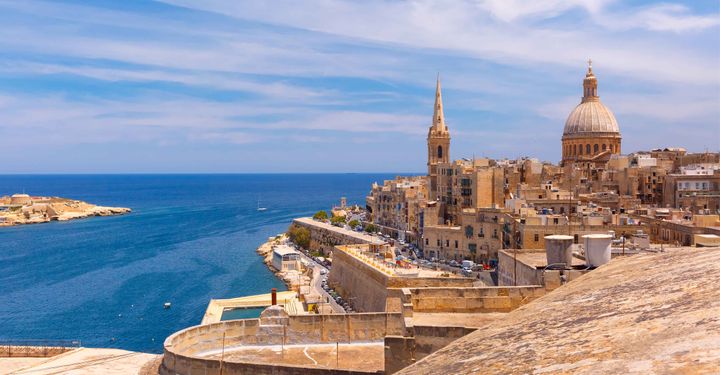 Malta is jam-packed with history and its toasty late summer temperatures are wonderfully balmy days with highs of 28C in September.
Although the island doesn't have many sandy beaches — Malta's are often of the rocky variety, more of a jumping off point for a dip in the beautiful Med than a place to lay your towel – sandy spots can be found at the aptly named Golden Bay or Mellieha. Many of the hotels have fantastic pools and great views, too, so you're likely to have prime flopping territory right on your doorstep.
Sightseeing is also a must here. Hop-on-hop-off buses let you take in the highlights of the island or you can hire a car and explore on your own terms. If you want to swap the wheels for water, try a boat trip to the Blue Lagoon.*


8. Sicily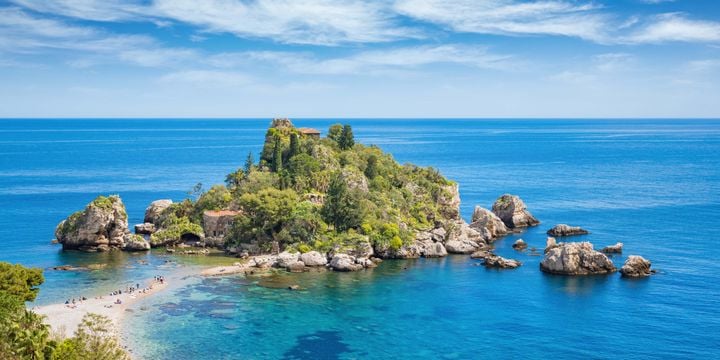 You're bound to get a taste of la dolce vita wherever you stay in Sicily – this Italian island certainly appreciates life's good things.
Cosmopolitan Catania is an excellent pick for a mix of city vibes and the outdoors; you're near rumbling Mount Etna here and can summit the active volcano on a day trip. Capital Palermo is still more gritty than glam but grand UNESCO-listed architecture abounds and the food is as delicious as it is affordable.
For a classic beach break, look to towns such as Cefalu, Taormina and Trapani. Take your pick from long sandy sweeps backed by shops and restaurants or quieter pebble coves to soak up the September sun (temperatures still sit in the early 20s). Or, take to the still-warm Med for snorkelling and watersports.


9. Morocco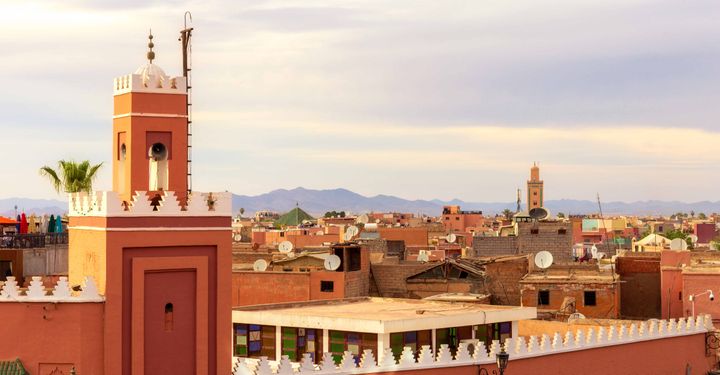 Moroccan residents have put the call out to tourists to return following the devastating earthquake in early September, saying that our tourism dollars are 'critical to relief efforts'.
Flights, package holidays and many local tour operators continue to run, especially to areas like Marrakech and Agadir.
Though Marrakech is warm this time of year, you'll still enjoy getting lost in this vibrant city with its whirlwind of chaotic souks, splendid mosques and stately palaces. If the beach is more your bag, popular resorts such as Agadir have sea, sand and myriad bars and clubs.


10. Dubai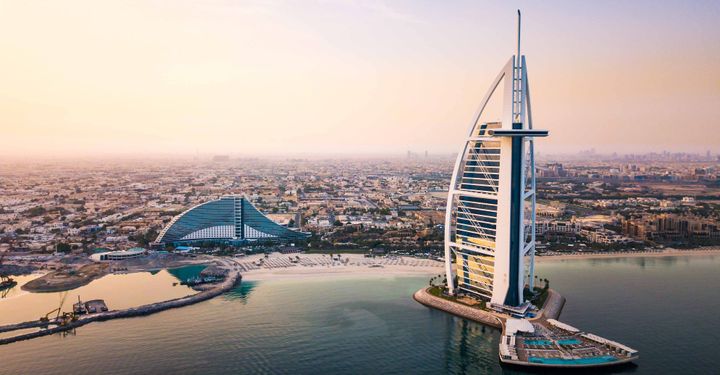 September heralds the start of the cooler months in Dubai – though for this sweltering city, that means temperatures topping out at around 38C instead of the low 40s. Hardcore sun worshippers who can cope with sizzling heat may want to consider it for a late summer or early autumn break as it can be a good time to nab a bargain.
If it gets too hot, you can retreat to an ever-growing growing number of malls or visit sights such as the Burj Khalifa, the tallest building in the world. Away from the beaches, souks tempt with gold, spices and other delights.


* If a link has an * by it, that means it is an affiliated link. If you use these links, we may earn a small commission when you make a purchase through links on our site at no additional cost to you. For more details on how we make money at TravelSupermarket, visit our About Us page.


Have a comment or question about this article? You can contact us on Twitter or Facebook.