Updated July 9, 2020
(Published September 16, 2019)
Peak summer travel may be tricky this year but some of the best deals tend to come later in the season, around September.
So if you're looking to sneak in a little sun this year, here are ten tempting suggestions.

1. Turkey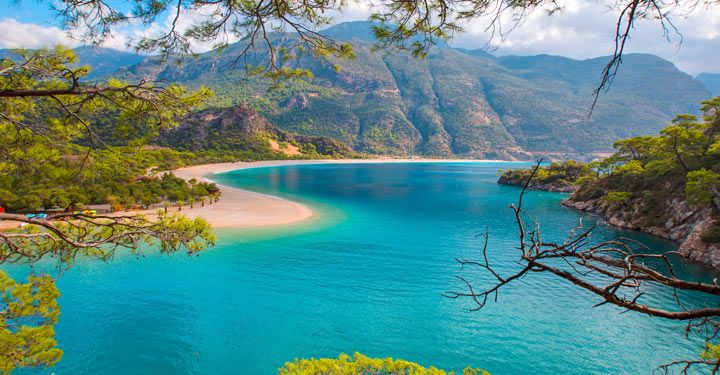 Turkey is cloaked in roasting temperatures throughout summer, but by September things have calmed down. Yet there are still sizzling beach opportunities with temperatures well up in the late 20s.
Coastal Marmaris is the place to go for all night partying and a buzzing resort, while the seaside city of Bodrum offers a culture injection where you can visit one of the Seven Wonders of the Ancient World – the Tomb of Mausolus.
The Lycian Coast is another option, with coastal towns such as Olu Deniz and Kalkan offering beach holidays against the backdrop of pine-clad mountains.

2. The Algarve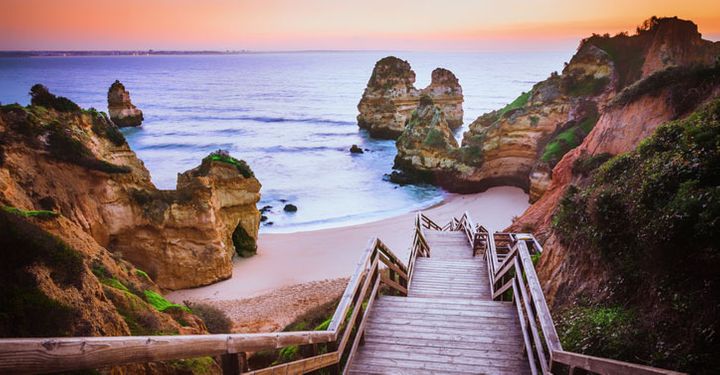 The reliable Algarve in Portugal is a superb choice for beach babies looking to soak up some rays and get a lovely tan in time for the last months of the year.
Gorgeous golden stretches of sand cradled by rugged coves and a turquoise sea offer a great getaway at this time of year. And if you want a day off from the beach, towns such as vibrant Lagos and historic Tavira are just itching to be explored.
Temperatures often reach the late 20Cs in September, and holidays here are just as appealing from a cost point of view.

3. Spain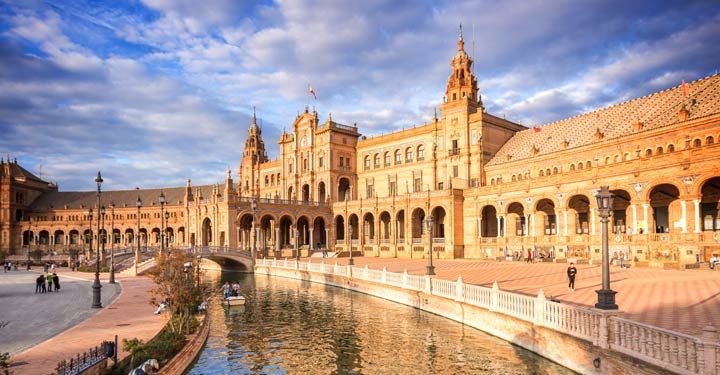 The beauty of Spain as a holiday destination lies in its diversity. Whether you want an entertainment-packed family break in Benidorm, a culture-soaked Barcelona getaway or a history-rich holiday in Seville, Spain comes up trumps.
And with short flight times from the UK, you can get over and start exploring in a few hours - what are you waiting for?


4. Balearic Islands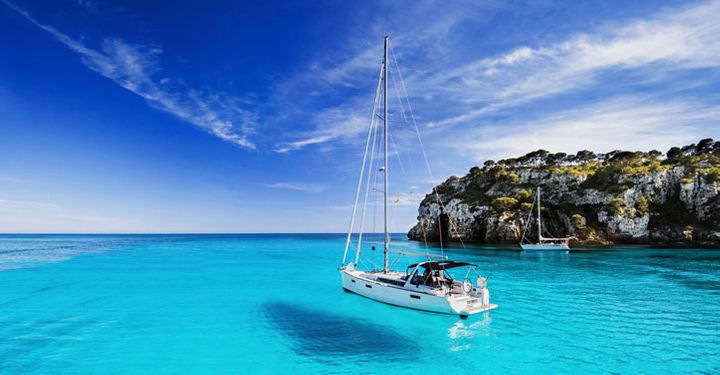 Temperatures in the Balearic Islands sit around the mid-20C mark well into late summer. Sleepy Menorca offers undisturbed R&R, while party island Ibiza is winding down with closing parties through September and early October.
Majorca is a photogenic option with its beautiful scenery, while Formentera offers powder white sands, harbour-side restaurants and a seriously laidback pace.

5. Canary Islands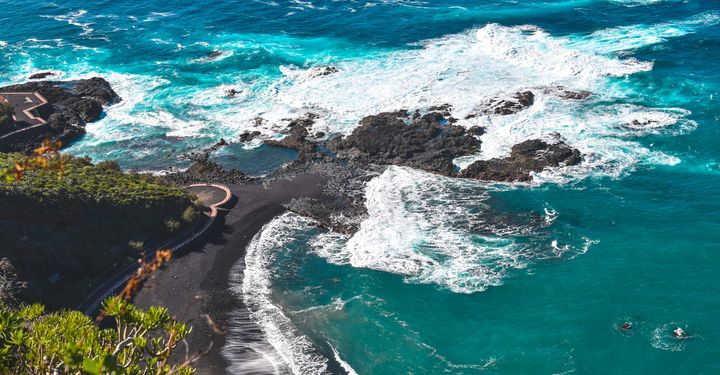 Fuerteventura, Tenerife and Lanzarote are three of the seven main Canary Islands with plenty of dramatic scenery, top-notch beaches and a dash of Spanish culture.
Temperatures in Tenerife can reach the mid-20Cs in September and October, and in any case you'll get a decent dose of sun.

6. The Greek islands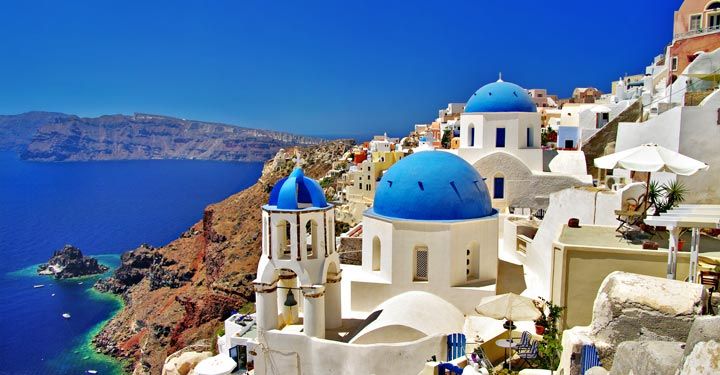 While the Greek Islands are all unique in character, they mainly share great food, outstanding scenery, balmy waters and beaches galore.
The largest of the islands, Crete will treat you to glorious stretches of sand and plenty of historic sightseeing. Santorini is the one to choose for traditional whitewashed villages and some of the world's most scenic sunsets, while Rhodes has more history and exemplary Greek island architecture.
Note that many Greek island resorts start winding down after the peak summer season, so some shops, bars and restaurants will be closed.

7. Cyprus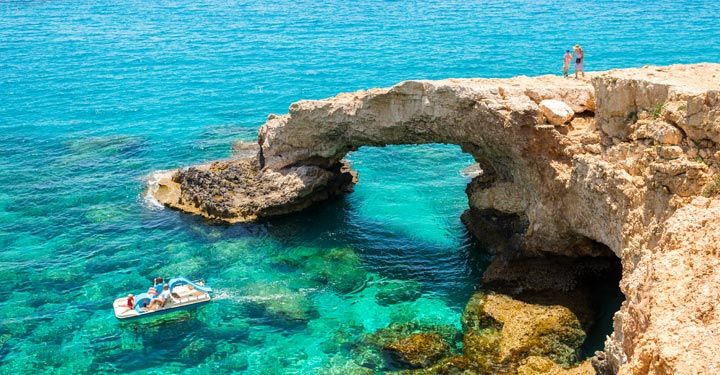 Cyprus has long hours of sunshine in September with temperatures still hitting the 30Cs even this late in the year.
Beach lovers can get their fix at resorts with long sandy stretches such as Lara Bay, Ayia Napa and Protaras, or if you're feeling active you could take a day out exploring the spectacular Troodos Mountains. Meanwhile, history buffs can brush up on their knowledge at plentiful archaeological sites, such as around the village of Kouklia.

8. Malta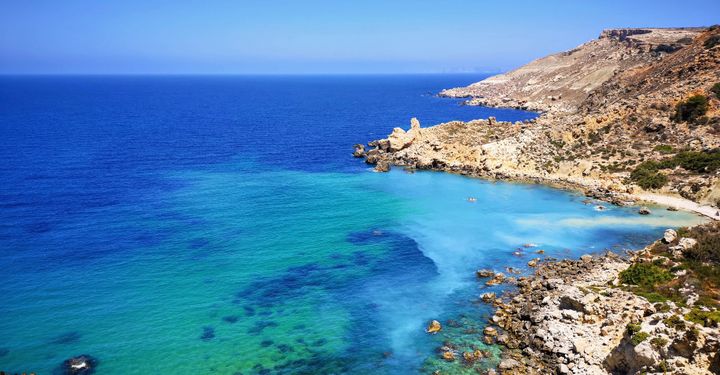 Exotic Malta is jam-packed with history and its toasty temperatures allow you to bask your way through balmy days.
Although the island doesn't have many beaches, sandy spots can be found at Golden Bay or Mellieha. However, many of the hotels have such fantastic pools and great views that you'll have prime flopping territory right on your doorstep.
Sightseeing is also a must here – hop-on-hop-off buses let you take in the highlights of the island.

9. Croatia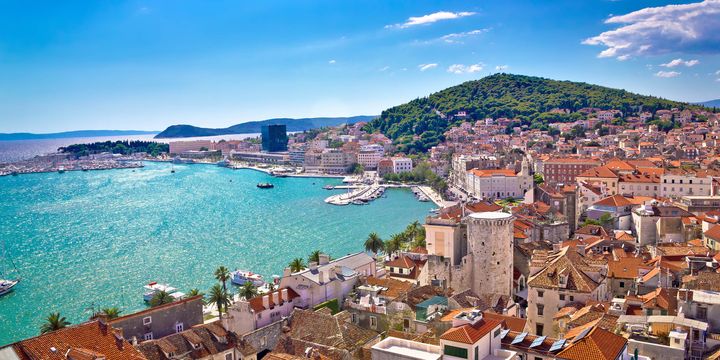 Although Croatia cools down after August, you're quite likely to snag sunny weather all throughout September. The mercury hovers in the low to mid-20s and the sea stays a balmy 23C.
Speaking of the sea, Croatia's nabbed a sizable chunk of coastline so you'll never be far from a stretch of golden sand or a pebbly cove.
Central Dalmatia (think Split, Trogir and the island of Hvar) is a staple for good value all-inclusive deals, while Dubrovnik's ancient city walls and winding lanes are guaranteed to charm.

10. Sicily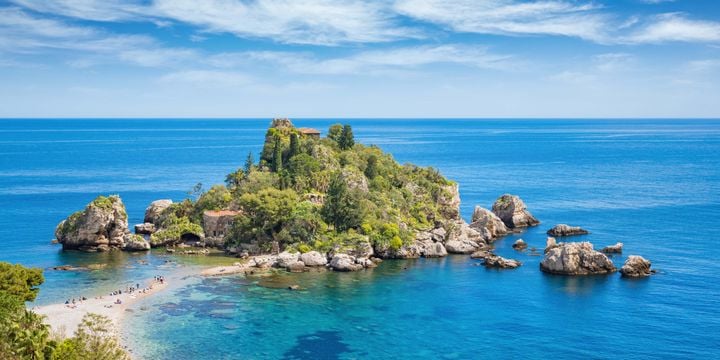 You're bound to get a taste of la dolce vita wherever you stay in Sicily – this Italian island certainly appreciates life's good things.
Cosmopolitan Catania is an excellent pick for a mix of city vibes and the outdoors; you're near rumbling Mount Etna here and can summit the active volcano on a day trip. Capital Palermo is still more gritty than glam but grand UNESCO-listed architecture abounds and the food is as delicious as it is affordable.
For a classic beach break, look to towns such as Cefalu, Taormina and Trapani.

Have a comment or question about this article? You can contact us on Twitter or Facebook.