10 Destinations For Late Summer Sun
10 of the best destinations for late summer sun
Updated September 9, 2021
(Published September 16, 2019)
As summer wraps up and we start to head into the drearier months in the UK, a quick sunshine hit to tide you through winter could be the ideal treat. The sun tends to stick around a little longer in some not-too-far destinations and, even better, some of the best deals can often be found later in the season too. From sunny southern Spain to green list Malta, here's where you can stay warm in late September and beyond.
Please note: All countries below allow British travellers and are either on the green or amber list at the time of writing. Remember to check the FCDO website for the latest entry and return requirements for your destination both before you book a holiday and in the lead up to your trip, as things can change.


1. The Algarve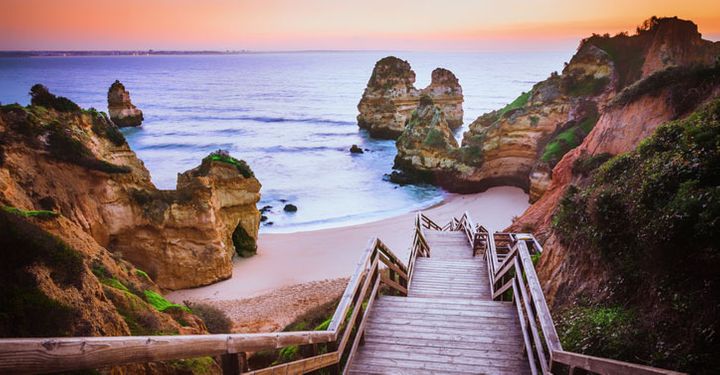 The reliable Algarve in Portugal is a superb choice for beach babies looking to soak up some rays and get a lovely tan in time for the last months of the year. Gorgeous golden stretches of sand cradled by rugged coves and a turquoise sea offer a great getaway at this time of year. And if you want a day off from the beach, towns such as vibrant Lagos and historic Tavira are just itching to be explored.
Temperatures often reach the late 20Cs in September, and holidays here can be just as appealing from your wallet's point of view.


2. Spain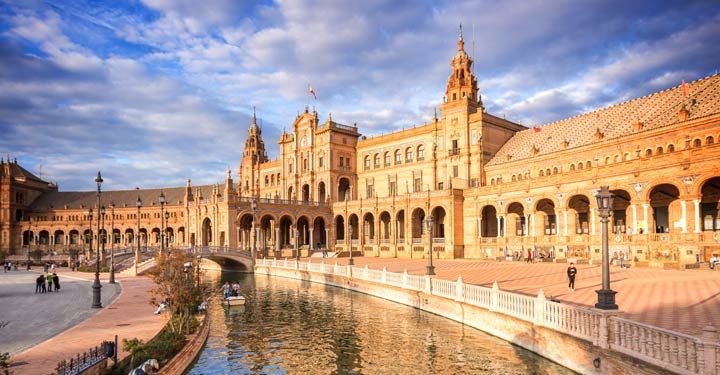 The beauty of Spain as a holiday destination lies in its diversity. Whether you want an entertainment-packed family break in Benidorm, a culture-soaked Barcelona getaway (with an urban beach included) or a history-rich holiday in Seville, Spain comes up trumps.
With short flight times from the UK, you can get over and start exploring in just a few hours - or flop straight onto a beach and soak up the sun if that's more your bag. Go on, you deserve it.


3. Balearic Islands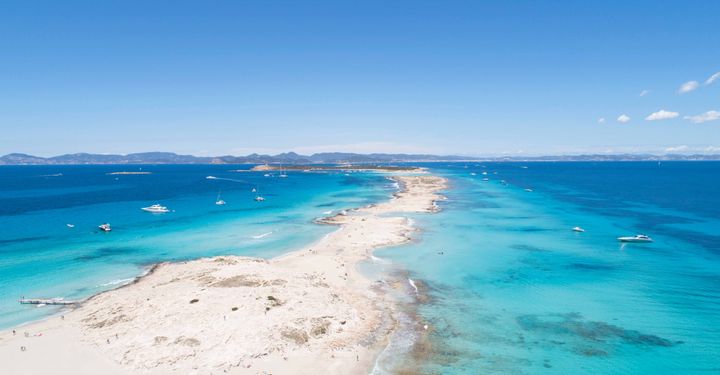 Temperatures in the Balearic Islands sit around the mid-20C mark well into late summer, meaning you can expect a bunch of sunny days whichever island you choose. Sleepy Menorca offers undisturbed R&R alongside beautiful beaches, while party island Ibiza winds down for the year, making it a good bet for those after a different side of the island.
Ever-popular Majorca is a great option for diversity: while you'll naturally want to flock to its picture-perfect beaches, there's also a gorgeous, lush hinterland waiting to be explored. You'll have to go via Ibiza to get to little Formentera, but the longer journey is worth it for the powder-white sands, harbour-side restaurants and a seriously laidback pace.


4. Canary Islands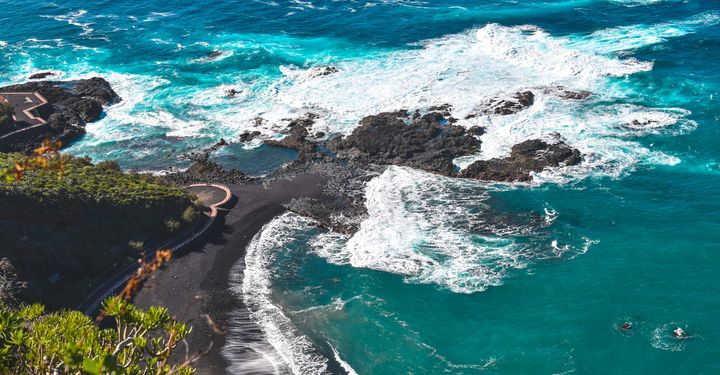 When it comes to reliable sunshine, it's hard to look past Spain's Canary Islands. Just off the coast of Africa, temperatures here can reach the mid-20Cs in September and October - and the beaches are beautiful to boot.
As for narrowing down your options, look to the archipelago's four main islands for a good range of deals and accommodation. Tenerife tends to have the most options, but you'll have plenty of choice in Lanzarote, Gran Canaria and Fuerteventura too. La Palma and La Gomera are good picks for a little peace and quiet, or you can turn your holiday into an island hopping adventure for a taste of them all.


5. The Greek islands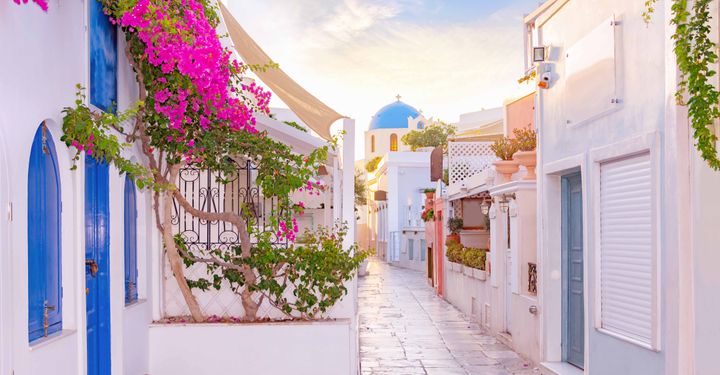 The Greek islands have a few things in common: great food, outstanding scenery, balmy waters and beaches galore are pretty much guaranteed on all the most popular islands. To narrow down your option, consider the largest, Crete, for glorious stretches of sand and plenty of historic sightseeing or Santorini for traditional whitewashed villages and some of the world's most scenic sunsets. Rhodes also has more history and exemplary Greek island architecture.
Note that many Greek island resorts start winding down after the peak summer season, so some shops, bars and restaurants will be closed.


6. Cyprus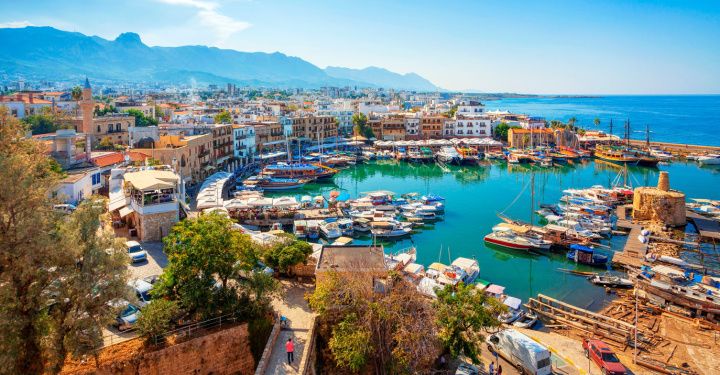 Cyprus has long hours of sunshine in September with temperatures still hitting the 30s even this late in the year. Beach lovers can get their fix at resorts with long sandy stretches such as Lara Bay, Ayia Napa and Protaras, or if you're feeling active you could take a day out exploring the spectacular Troodos Mountains.
Meanwhile, history buffs can brush up on their knowledge at plentiful archaeological sites, such as around the village of Kouklia, or the eerie ancient ruins of Salamis in the Turkish-occupied north.


7. Malta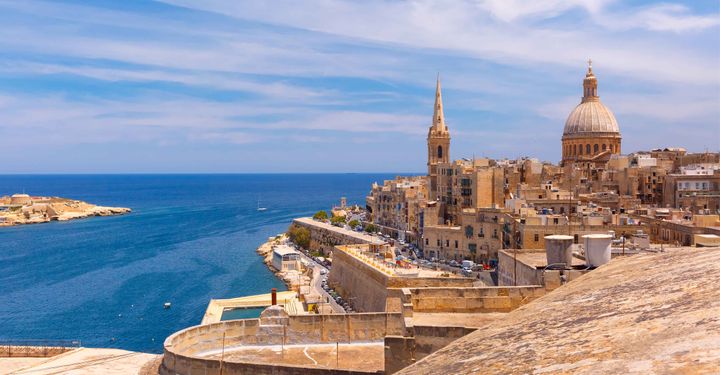 Malta is jam-packed with history and its toasty temperatures allow you to bask your way through balmy days. Although the island doesn't have many sandy beaches (Malta's are often of the rocky variety – more of a jumping off point for a dip in the beautiful Med than a place to lay your towel), sandy spots can be found at the aptly-named Golden Bay or Mellieha. In any case, many of the hotels have such fantastic pools and great views that you'll have prime flopping territory right on your doorstep.
Sightseeing is also a must here. Hop-on-hop-off buses let you take in the highlights of the island or you can hire a car and explore on your own terms.


8. Sicily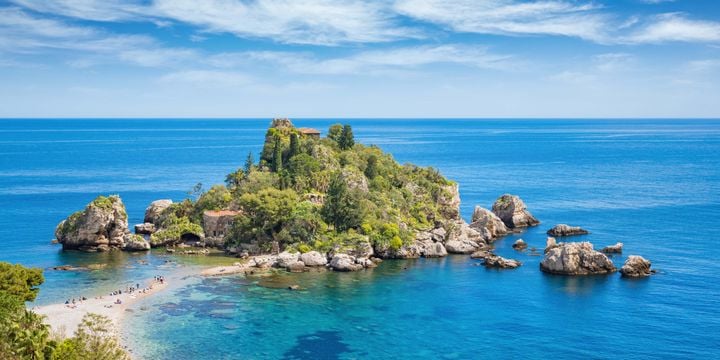 You're bound to get a taste of la dolce vita wherever you stay in Sicily – this Italian island certainly appreciates life's good things.
Cosmopolitan Catania is an excellent pick for a mix of city vibes and the outdoors; you're near rumbling Mount Etna here and can summit the active volcano on a day trip. Capital Palermo is still more gritty than glam but grand UNESCO-listed architecture abounds and the food is as delicious as it is affordable. For a classic beach break, look to towns such as Cefalu, Taormina and Trapani.


9. Morocco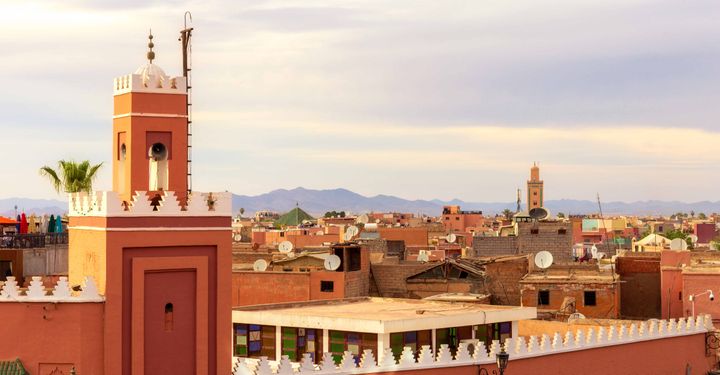 Temperatures in Morocco vary throughout the country but average in the late 20Cs in Marrakech, for example, at this time of year. You'll enjoy getting lost in this vibrant city with its whirlwind of chaotic souks, splendid mosques and stately palaces. If the beach is more your bag, popular resorts such as Agadir offer sea and sand and myriad bars and clubs to keep you entertained by night.
For a traditional Moroccan experience, head up into the Atlas Mountains, with their stunning scenery, to visit Berber towns. Or climb aboard a camel and ride into the desert to have dinner in a Bedouin camp.


10. Dubai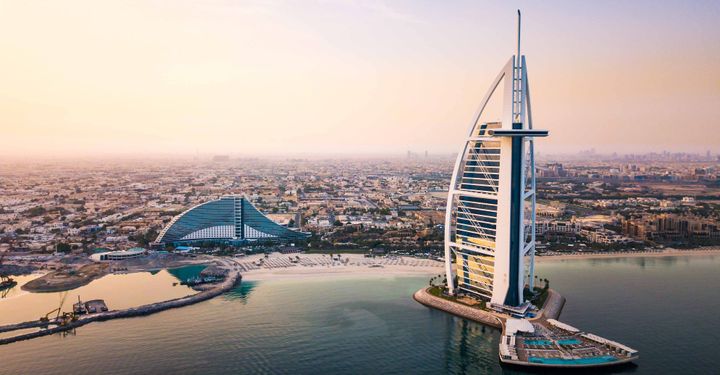 September heralds the start of the cooler months in Dubai - though for this sweltering city, that means temperatures topping out at around 38C instead of the low 40s. Hardcore sun worshippers who can cope with sizzling heat and sometimes heavy humidity may still want to consider it for a late summer or early autumn break though, as it can be a good time to nab a bargain.
If it gets too hot, you can retreat to an ever-growing growing number of malls or visit sights such as the Burj Khalifa, the tallest building in the world. Away from the beaches, souks tempt with gold, spices and other delights.

Have a comment or question about this article? You can contact us on Twitter or Facebook.
Sign up. Be inspired. Travel.
Subscribe now for hand-picked holiday deals, inspiration and the latest travel tips, straight to your inbox.