Updated September 28, 2023
Published November 30, 2020
If you've booked your Cyprus holiday in one of the bustling resorts that are dotted along the south coast from upscale Paphos to party-town Ayia Napa, it's easy to imagine that the island is all about beaches and nightlife with a bit of sightseeing thrown in.
But Cyprus packs a lot of variety into a small space, and beyond the beaches and busy cities, it's still possible to discover a hinterland packed with unexpected experiences. Sling your walking boots, sunscreen, camera and binoculars into a hire car to venture from end to end of this amazing, varied island.


Explore the wild Akamas Peninsula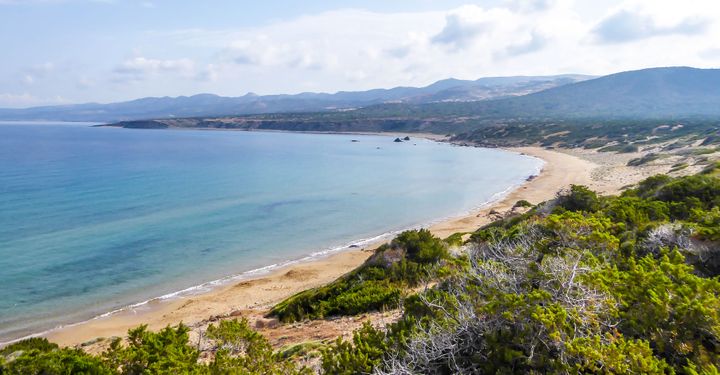 You'll need off-road transport to explore the rugged hinterland of the rugged Akamas region. Stretching north from the bustling beaches of Paphos and Coral Bay to the white cliffs of Cape Arnaoutis at the western tip of the island, the Akamas Peninsula has the island's last long stretches of sunbed-free sands.
Head to the long sandy crescent of Lara Bay, where sea turtles lay their eggs then finish the journey at the tiny fishing harbour of Lakki. On the north shore of the peninsula, it's where you'll find some of the best seafood restaurants in Cyprus.


Marvel at sacred paintings in the Troodos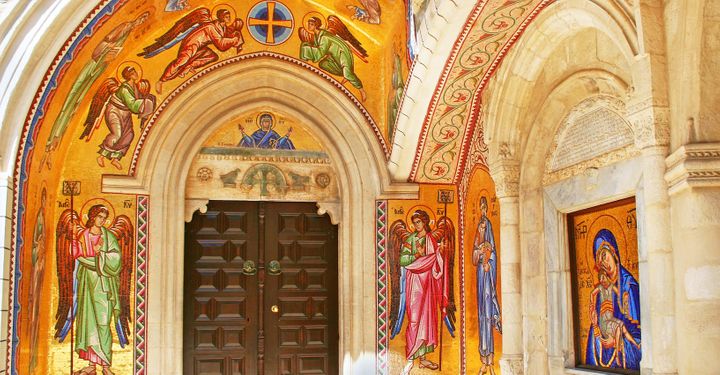 A handful of tiny stone churches huddled on the slopes of the Troodos Mountains conceal some unexpected medieval treasures. Modest on the outside, the 'painted churches' of the Troodos have earned UNESCO World Heritage status for the polychrome frescoes that decorate their walls.
Dating from as early as the 11th century, more than a dozen of these chapels are scattered around Mount Troodos. Kykkos Monastery is one of the better-known spots, but if you have time to visit only one, Stavros tou Agiasmati, with its beautifully restored paintings, is the top pick.


Take a forest hike in Tillyria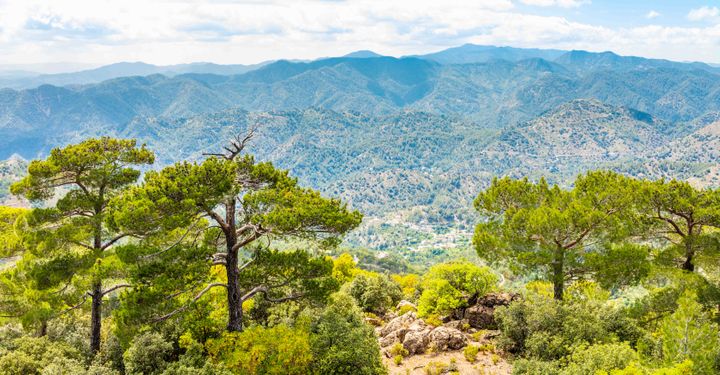 Pine and cedar trees cloak the western flank of the high Troodos, Cyprus' only expanse of mountain and forest wilderness. Criss-crossed by tree-shaded walking trails that are a pleasantly cool escape from the hot summer sun, and brightened by seasonal wildflowers in spring and autumn, it's here you'll find Tillyria.
The woods are a haven for wild birds, and if you're very lucky you might even glimpse an elusive mouflon, one of the rare Cyprus sheep that survive in the wild only in these lush woods.


Sample sticky sweets at Anogyra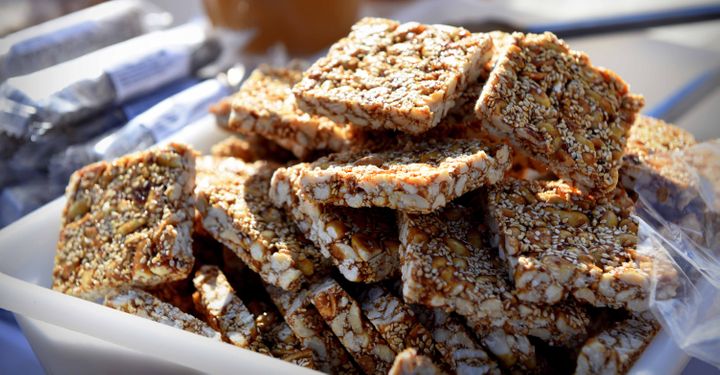 Gnarled old carob trees surround old-fashioned Anogyra, the only village in Cyprus where the sticky sweetmeat called pastelli is still made by hand. Carob pods – once known as the island's 'black gold' – are simmered into a syrup that is mixed with sesame seeds to make cakes of nougat-like sweet that are both sinfully delicious and vitamin-rich.
Visit the nearby Oleastro Olive Park to sample and buy koroneiki olive oil (made using traditional presses) and organic halloumi goat milk cheese.


Tour undiscovered vineyards in the Diarizos Valley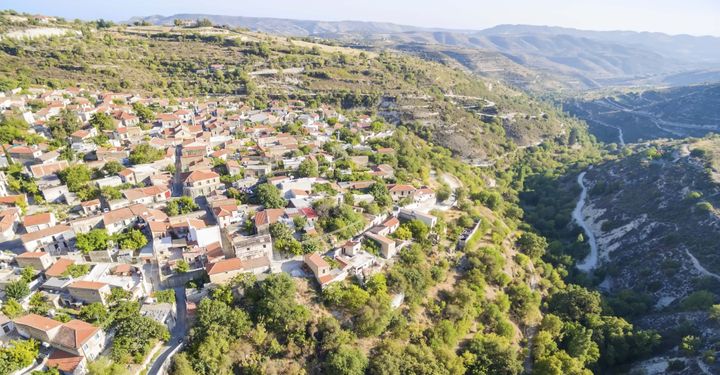 Taste some new-style Cypriot wines along the Diarizos, Cyprus' yet-undiscovered wine producing region.
More than a dozen grape varieties are cultivated in the artisan vineyards of this unspoilt green valley, from the staple mavro to less well-known cultivars that produce a growing list of reds, white and dessert wines. Sample and buy at wineries including Nelion in Praitori and Lagria at Salamiou.


Discover submarine secrets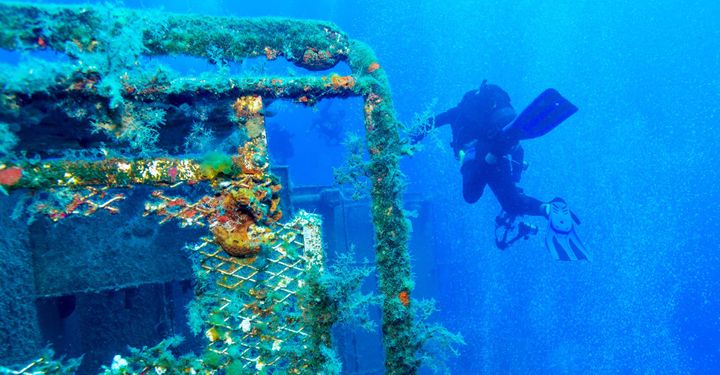 Excellent underwater visibility, rich sea life, and some of the best wreck dives in the Mediterranean make Cyprus a great destination for novice and expert divers.
Silver shoals of barracuda and tuna hover around wrecks like the Vera K and the Zenobia, not far offshore, and giant grouper lurk around St George's Island, part of the Akamas Marine Reserve off the tip of the Akamas peninsula. Paphos is the island's best base for divers, with lots to see and do on land as well as beneath the waves.


Spot flamingos at Akrotiri Salt Lake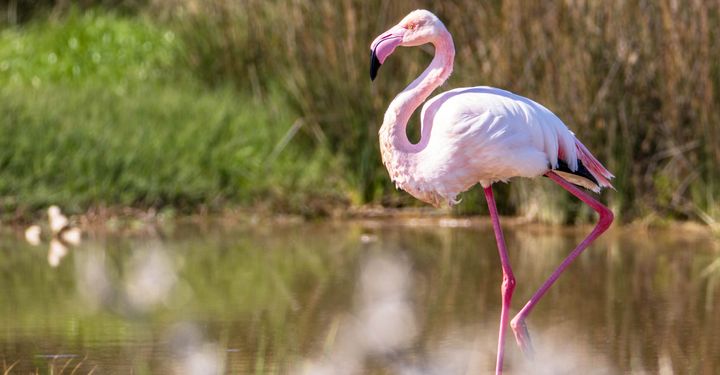 Cyprus is a fab place to meet big, flamboyant birds in winter. Between November and March, tens of thousands of flamingos, cranes and other migrant waterfowl flock to Akrotiri Salt Lake to feast on the tiny shrimp that thrive in its shallow waters.
If you haven't brought your own binoculars, the Akrotiri Environment Education Centre in Akrotiri village (about 5km from Limassol) has a rooftop viewing area equipped with high-powered scopes.


Walk through ghost cities in northern Cyprus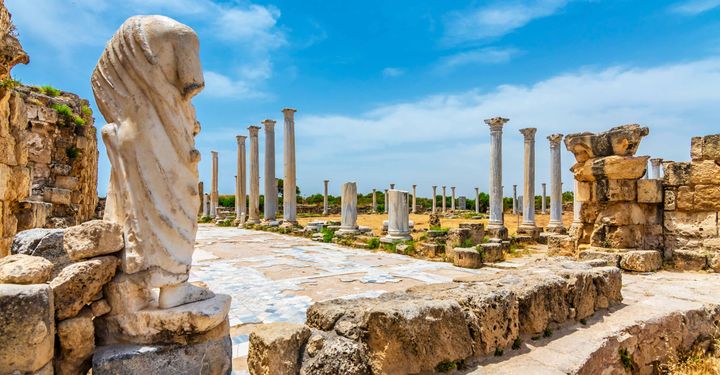 Sealed off since the Turkish invasion in 1974, the once-thriving resort of Varosha was controversially re-opened to visitors in 2020.
It was once the island's favoured beach resort, but since Turkish forces occupied northern Cyprus in 1974, Varosha has been a ghost enclave. Today, tourists can walk along its sands, but the once-grand hotels, now derelict, are still off limits.
Nearby, you can visit a much older ghost settlement, Salamis, where slender marble columns rise above the fallen walls of an ancient city founded more than 3,000 years ago.


Go beachcombing
The long, sandy finger of land that is the Karpas Peninsula is as far off the beaten track as it's possible to get in Cyprus.
Now part of Turkish-occupied northern Cyprus, the Karpas is an almost undeveloped region where wild donkeys and goats roam a rocky hinterland dotted with ruined medieval churches and deserted villages. If you really want to get away from it all, rent a four-wheel drive and fill a cooler with cold drinks for a perfect picnic. Bring your own beach umbrella too.


Have a comment or question about this article? You can contact us on Twitter or Facebook.