Compare Lanzarote holidays
Compare the best Lanzarote holidays
Why go to Lanzarote
Lanzarote is certainly a sun, sea and sand kind of a getaway but this Canary Island is also brimming with adventure. Made for exploring, there are hundreds of volcanic craters, sweeping vineyards and gorgeous vistas waiting to be discovered throughout this amazing destination.
Lanzarote's appearance is so striking that, on arrival, you'll feel like you've been transported to an entirely different planet – and you can thank natural attractions including more than 300 volcanic cones spread across a lunar landscape of colourful lava rock for that. Dig a little deeper and you'll also find bubbling geysers and dramatic caves created from giant lava tubes. The whole island, unsurprisingly, is a UNESCO Biosphere Reserve.
And the unusual landscape is only the beginning. Between the lonely lava fields, you'll come across traditional white-washed towns tucked away in lush valleys, fishing villages forgotten by time and a smattering of artistic/architectural contributions by the legendary artist César Manrique. Being so small, the whole island is at your fingertips. So peel yourself off the sun-lounger, hop in a hire car and start exploring.
Of course, you can soak up the sun as well as Canarian culture. Like all the Canaries, Lanzarote basks in its "Eternal Spring" climate year-round, making it a great choice for sun-starved travellers. The island is edged with natural black, silvery grey and golden sand beaches and resorts to suit all holidays and budgets. Head to a party area with friends, a hip surfer hangout or family-friendly seaside town.
When you need a break from the beach, cool off with a glass of local wine. Lanzarote might not be the first place you think of for a good drop of vino, but the nutrient-rich volcanic soil and sun-drenched days means the local tipple here is top-shelf. Visit one of the stark black-soil vineyards to see how it's done.
Travel Information
Average flight time

(from London)

4 hrs 15 mins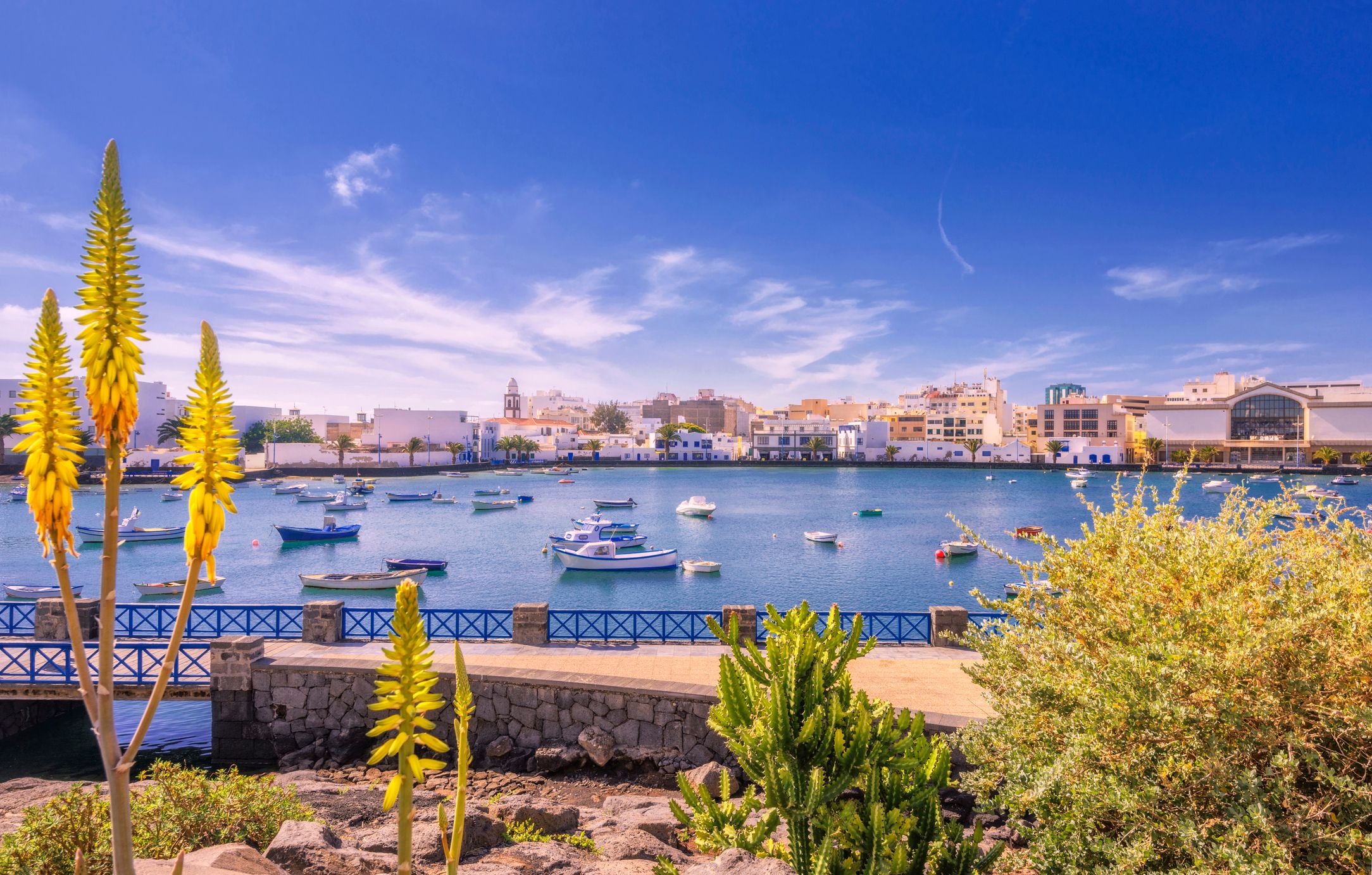 We compare millions of holidays from the UK's leading travel companies





Top Lanzarote destinations
Most popular hotels in Lanzarote
Prices accurate as of 3am on 3 Oct 23. Deals are subject to the partners' T&Cs.
Get your travel essentials sorted for less