Ask the experts: Flight and airport hacks that save time and money
September 20, 2019

A smooth journey is undoubtedly the best way to start a well-earned holiday, but there are a number of challenges to overcome before you can hit the beach – from bagging bargain flights to getting through security without too much stress.
Want to glide through the airport like a seasoned pro? Caroline Howley spoke to industry insiders and frequent travellers to find out how to make sure the start to your trip puts you in the holiday mood.
Book flights early for the cheapest deals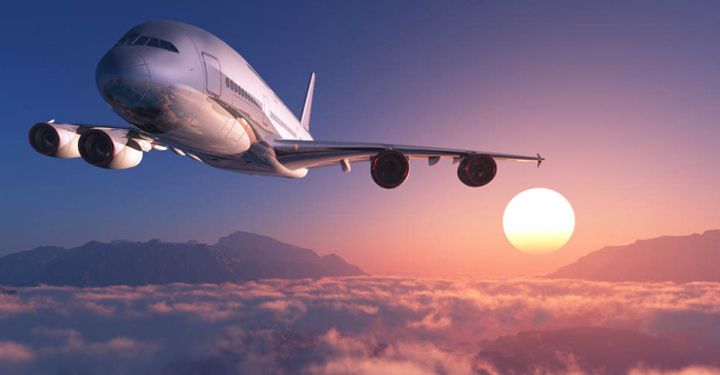 Should you book your flights well in advance for the cheapest deals, or leave it until the last minute to bag a bargain? Robin Kielty, head of communications at Ryanair, advises booking early to drive down holiday costs. He explained: "Our fares are sold on a first come, first served basis, and rise only as quickly as the lowest fare class is sold".
For the best chance of getting in early, sign up to receive airline alerts and emails. When they release their new flights, you'll be the first to know.
Travel when it's quiet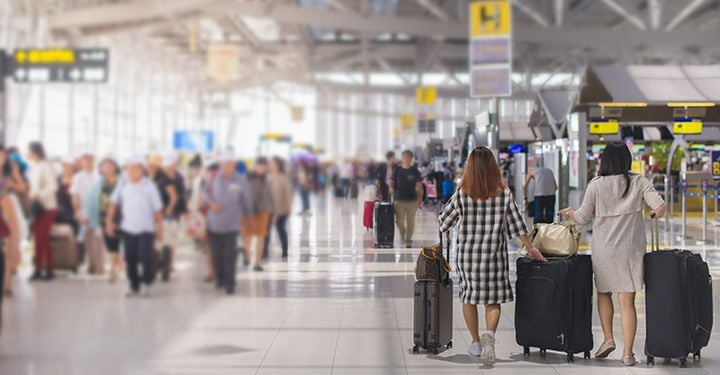 If you're not too restricted by the pesky limitations of annual leave or school holidays, you should easily be able to drive down your travel expenses - and enjoy a less hectic airport experience.
Travel writer Emma Dodd said: "Flying on a Tuesday is widely-touted to be the cheapest day of the week and while this is not always practical, you can save a lot on flights by travelling at less popular times."
Looking at seven-night departures in September for a range of destinations*, we found that Sunday, Monday and Tuesday were generally the cheapest departure days for the week, sometimes beating days like Friday and Saturday by over £100.
It's also worth avoiding peak travel times during the day to ensure a smoother journey - just consider the airport you're flying from. Neil Bradford, communications manager at London Luton Airport, explained that the airport's peaks are typically related to business hours. He noted: "we see a small lull after 9am, when most business travellers have already departed, and we get a lot quieter after 9pm."
If travelling in the shool holidays is unavoidable, look to book at the start or the end of the break when prices can be cheaper.

Long layovers = cheap flights and two holidays in one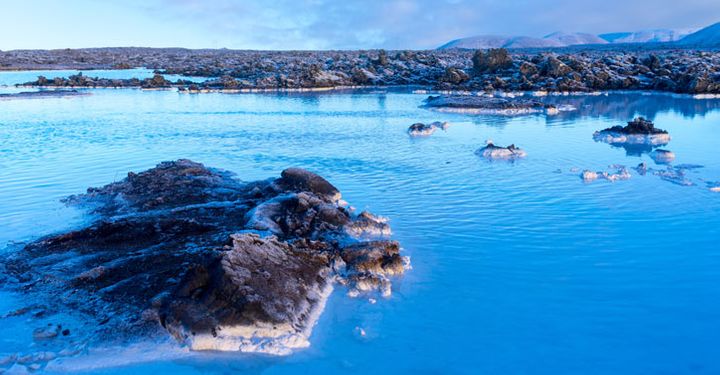 Taking a long-haul trip? You can cut the price of your flight by opting for a long layover - and this doesn't have to mean 14 painful hours trapped in an airport.
Emma Dodd explained that she sees long layovers as "a bonus" that allow her to tack another holiday on the end of her trip. She recommends extended layovers of 12 hours - any shorter can result in a rushed whirlwind tour, while overnight options mean you'll have to splash out for accommodation, potentially negating any savings you've made by hanging around longer.
Treat the airline staff nicely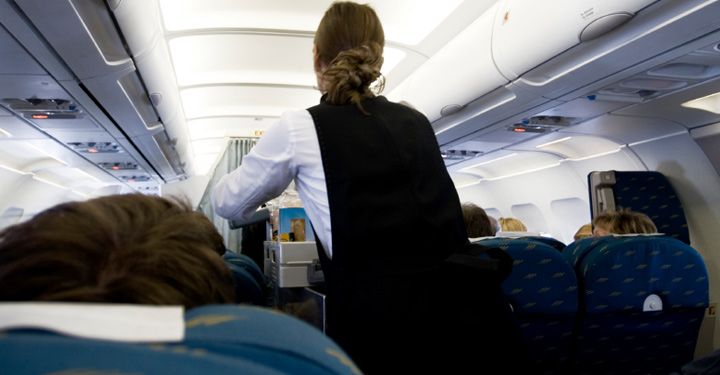 Unfortunately there's no sure-fire way to secure yourself a free upgrade or first class treatment on an economy budget, although rumours of dressing in your Sunday best and shouting about your honeymoon persist.
However, according to one frequent long-haul traveller, treat the airline staff and they're likely to reciprocate. Sherry Smith, senior account director at Clarity PR, said: "An off-duty flight attendant once gave me his little secret for getting extra-special on-board treatment. Bring a dozen mini cupcakes or a big bag of M&Ms, and give them to the crew as you board the plane." And while there are no guarantees, even if you don't end up reaping rewards off the back of your good deed - it's always nice to be nice.
Prep for a hassle-free journey through security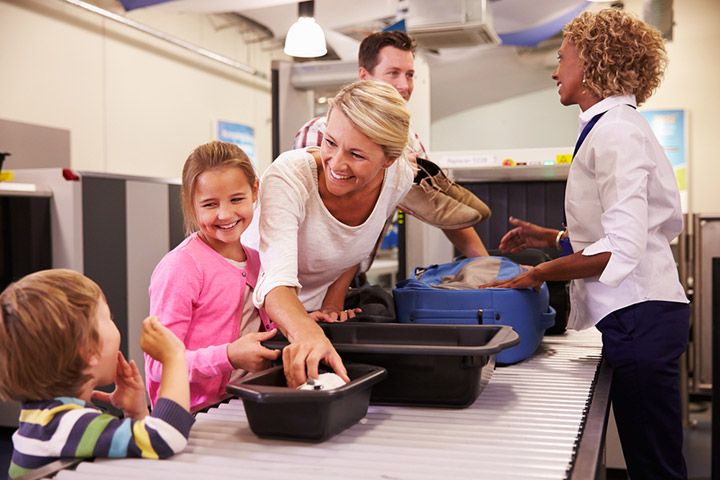 No-one wants to be that traveller at security. You know the one; juggling a hairdryer, lap top, and sunscreen as they kick their off their shoes, before beeping their way through the metal detector.
Neil Bradford suggests avoiding such a scene "by making sure your liquids are all packed together and are easily accessible, so you can quickly and easily transfer them into a plastic bag before going through security." It's better, he added, if you have your own clear plastic zip bag that doesn't exceed 20 cm x 20 cm so you can simply prepare ahead of time.
In fact, it's a common misconception that you have to use one from the airport. Similarly, store your electrical items at the top of your hand luggage so you can easily unpack them at security.
Fast track your airport experience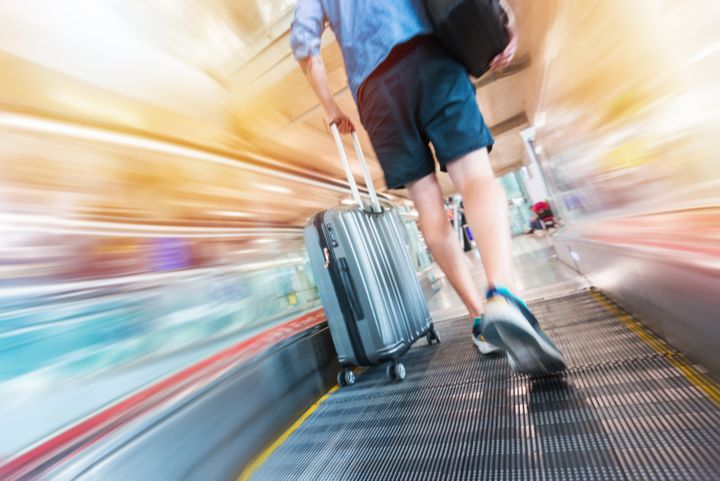 We've all thrown an envious glance at the fast-track passengers as they sail by us in the security queue, but it turns out that you don't actually need to be a big spender to cut the queue.
Neil Bradford explained: "Airports often offer a Priority Lane service, which gets you to Security and into Departures sooner. At London Luton Airport, you can buy Priority Lane access for just £4 when you book online – it's well worth it to beat the queues."
Think ahead to avoid high parking rates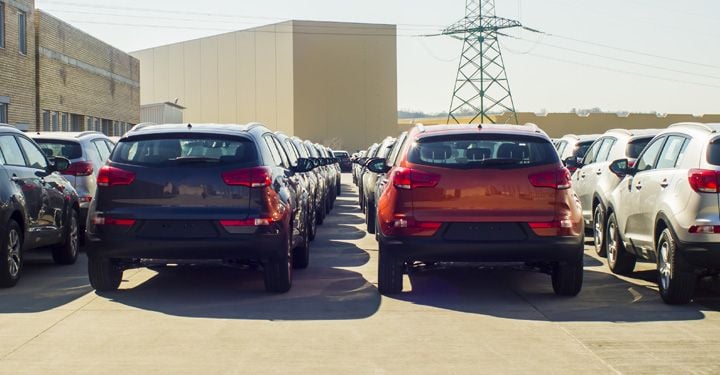 Getting to and from the airport can be one of the most stressful aspects of flying. If you don't have a willing friend or relative to give you a lift, you have to choose between lugging your bags on a train, or swallowing the cost of parking at the airport.
It's worth considering less traditional options, such as Gatwick's Car & Away - an "AirBnB for cars" where your car is rented out. Andy Hibbert, founder and CEO of the company, said: "At best, the rental income not only covers the cost of your parking but you discover your car has effectively bought the family dinner. If your car is not rented out, it's still a premium valet parking service at a better price and you get your car washed as part of the package."
However, airport parking doesn't have to be extortionate either, with Neil Bradford advising you pre-book your space for the best rates.
Take advantage of the executive lounge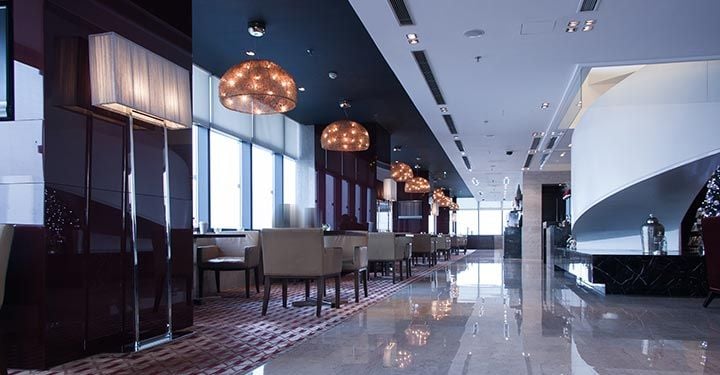 Much like airports' fast track service, we often assume that airport lounges are reserved only for those with cash to burn - but paying to access one of these luxury lounges can actually end up saving you money.
Neil Bradford advised travellers to look out for Executive Lounges with paid entry if they're planning to eat or drink post-security. He said: "Once you've paid the admission fee, you can enjoy complimentary food and drink away from the hustle and bustle of the Departure Lounge."
Limit your luggage; plan your look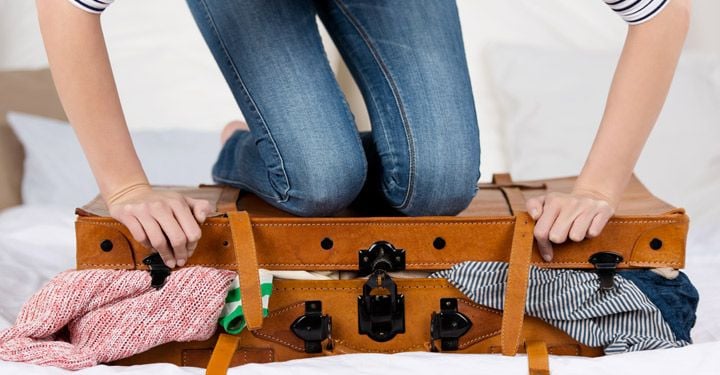 Flying with just cabin bags undoubtedly makes for the cheapest and smoothest journey - no dragging huge cases around and no tedious waits at the baggage carousel. Keren Beaumont, personal stylist at Keren Beaumont Personal Styling, offered a number of useful hacks to ensure you look Instagram-ready with only a small case to hand.
Firstly, she suggests, use packing cubes and lightweight cases so you can fit more in your bag, and the luggage itself won't take up any of that precious allowance. "Invest in a beach bag that is stylish enough to double up as your handbag for day trips and flights, and wear the items you are taking to layer up in the evening for the flight," she said. "Vitally," she added, "don't pack anything that's not part of a planned outfit."
*Lanzarote, Corfu and Dalaman
Have a comment or question about this article? You can contact us on Twitter or Facebook.