10 of the best destinations for all-inclusive holidays
Updated September 23, 2023
Published March 25, 2022
When it comes to all-inclusive holidays, some places just do it better. From once-in-a-lifetime luxury in the Caribbean to buffets in Benidorm and cocktails in Cancun, here are ten of the most popular places for an all-inclusive break.
*All prices quoted correct as September 23, 2023. Please note prices can fluctuate daily and may appear differently on provider site for this reason. Prices based upon two adults sharing. Deals are subject to the partners' T&Cs.


1. Spain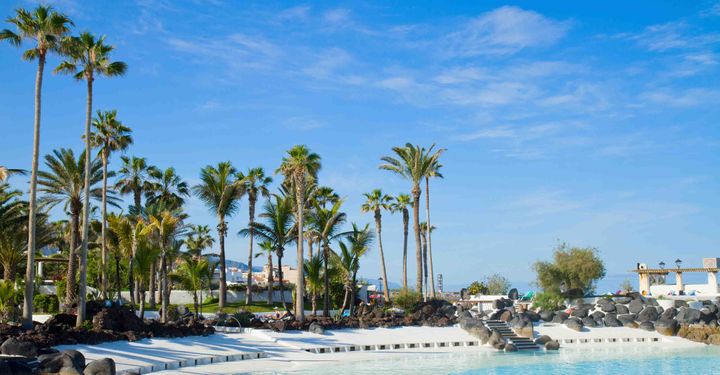 Spain is an all-inclusive holiday mecca. Cheap and cheerful, premium luxury or something in between, there's hundreds of hotels across the country that just get what all-inclusive is all about.
Need to narrow down your search? If you're after an island break, Tenerife and Majorca offer plenty of options for all budgets, while mainland costas such as Costa Blanca and Costa del Sol are brimming with choice. Try family-friendly Lloret de Mar if travelling with the little ones, or embrace the fun of Brit favourite, Benidorm.
Compare all-inclusive holidays to Spain from £261pp


2. Turkey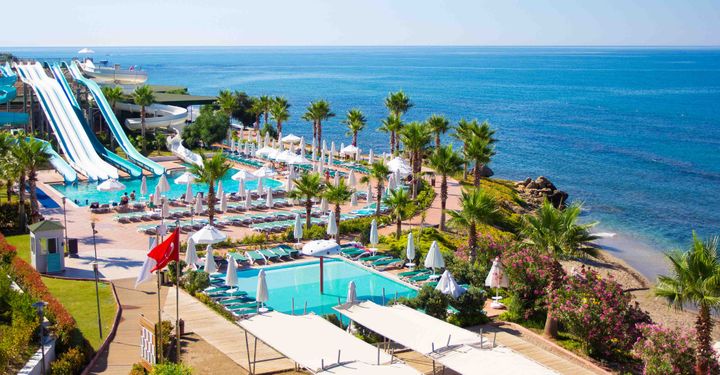 Punctuated with pretty coves and lined with lovely beaches, Turkey's stunning coastline has tons of appeal for a relaxing holiday in the sun. All-inclusive hotels are easy to come by in this idyllic stretch of the country, whether you're looking for upscale stays in Bodrum or kid-friendly resorts with all the trimmings in Antalya.
Travel outside of summer if you can and you'll have a good chance of finding a cheap all-inclusive holiday in Turkey. In October, temperatures can reach highs of 26C, striking a great balance between weather and price.
Compare all-inclusive holidays to Turkey from £298pp


3. Greece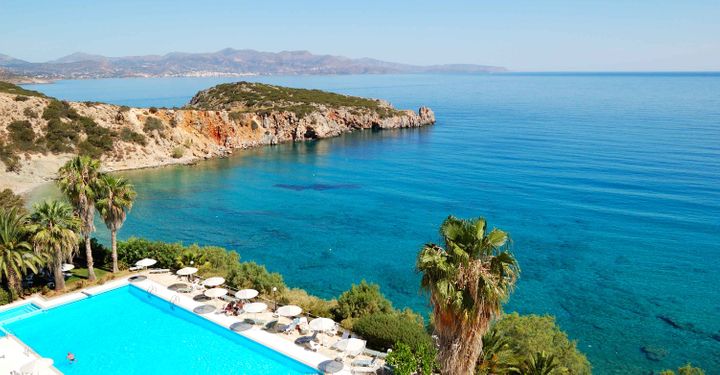 When it comes to all-inclusive holidays in Greece, not all places were created equal. Forget Santorini and Mykonos, islands such as Rhodes, Corfu, Crete and Zante are your best bets for finding a great-value deal.
All four islands are dotted with all-inclusive resorts to suit all budgets and styles, so your biggest decision will be choosing the destination that's right for you. Pick Rhodes for incredible UNESCO-listed sites; Corfu for legendary nightlife in resorts such as Kavos; Zante for beautiful beaches (the instantly recognisable Shipwreck Beach is here); or Crete for nature – it's home to the longest gorge in Europe.
Compare all-inclusive holidays to Greece from £616pp


4. Mexico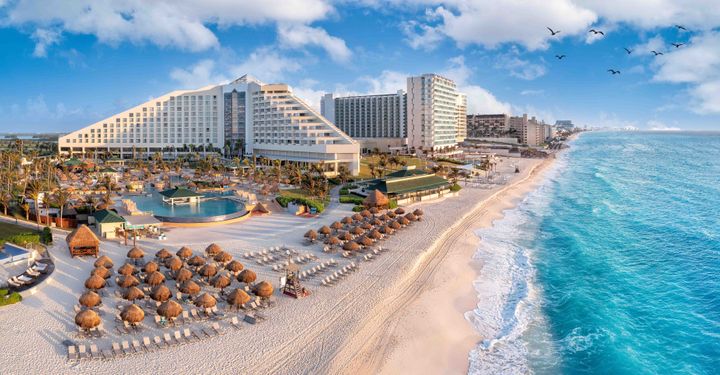 Cancun is Mexico's crown jewel for all-inclusive bliss. Its picture-postcard sweep of the Zona Hotelera (Hotel Zone) on the captivating Caribbean coast is the tourism darling of the region – and for good reason. Ultra-luxe resorts, pristine sands for miles, restaurants for every taste bud… go all-inclusive here and you'll understand what Cancun holidays are all about.
Playa del Carmen and Cozumel are also good picks for all-inclusive holidays on Mexico's Caribbean coast. Otherwise, consider breaking away from the crowds and heading west to the Pacific coast for some of the best Mexico holiday deals. Here, Puerto Vallarta and Acapulco have lots of all-inclusive options.
Compare all-inclusive holidays to Mexico from £895pp


5. Maldives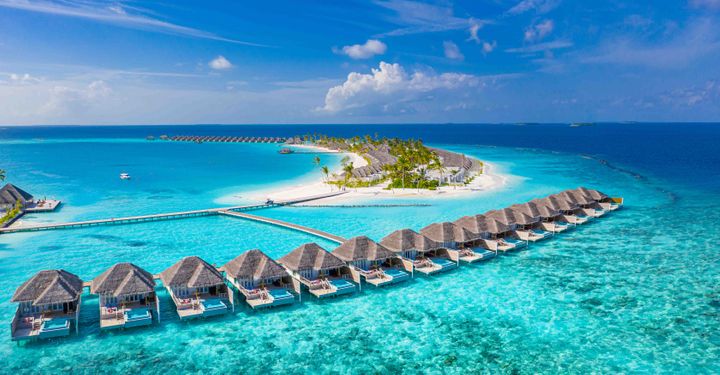 The Maldives and all-inclusive are a match made in heaven. You've come for all-out luxury and the sense of seclusion, after all, and many of the country's atolls are designed to give you just that.
It pays to do your research when booking a holiday here. As some islands host just one hotel, some board tends to be included as standard here. On larger islands, it's worth checking the dining options outside of the resort. Usually, though, you'll find going all-inclusive offers the best value-for-money – and it helps to keep your holiday planning hassle free.
Compare all-inclusive holidays to the Maldives from £1,610pp


6. Dominican Republic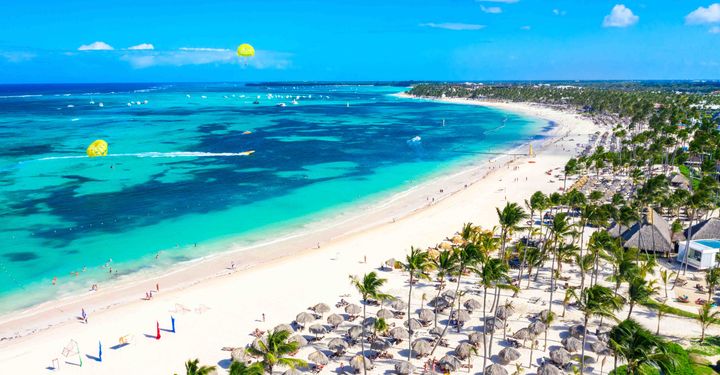 Imagine a paradise beach break and you'd be pretty close to picturing the Dominican Republic. All the stereotypes ring true in this Caribbean country. Palm trees, white sands, turquoise waters… you'll find it all in spades here.
For an all-inclusive package holiday, neighbouring resorts Punta Cana and Bavaro are your best bets. Options range from sprawling luxury hotels with watersports included, to adults-only stays where holidays revolve around swim-up bars and Bali beds. For families with little ones, try the Nickelodeon-themed hotel in Uvero Alto – it's even got an on-site waterpark.
Compare all-inclusive holidays to the Dominican Republic from £1,208pp


7. Cyprus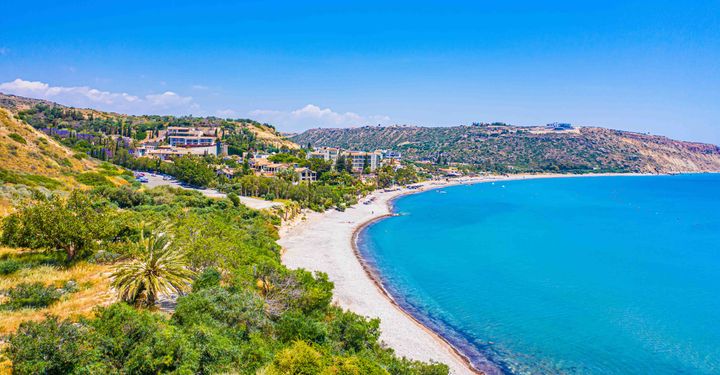 Cyprus really is the whole package when it comes to all-inclusive resorts. From the budget-friendly to the romantic, the luxurious to kid favourites, the list is as long as the country's beautiful, beach-fringed coastline.
Look to towns such as Limassol, Larnaca, Protaras and Ayia Napa for a wide range of options and as always, travel outside the summer season if you can – it's when you'll find the best deals. Try early summer before the temperatures start to soar, or visit in late September and enjoy the still-warm Mediterranean Sea.
Compare all-inclusive holidays to Cyprus from £587pp


8. Portugal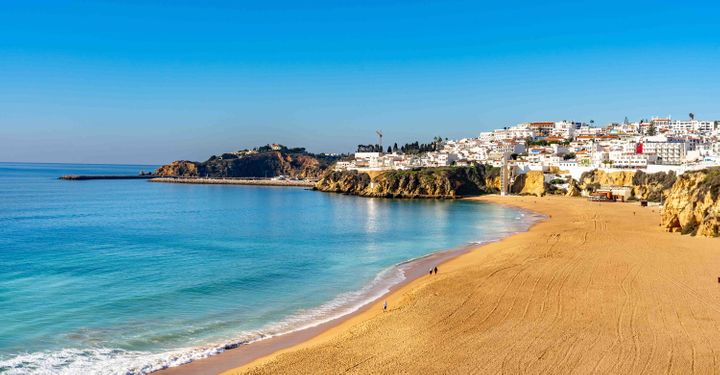 Portugal's all-inclusive hub? The Algarve, of course! This golden holiday haven needs no introduction – it's been drawing in visitors since the 60s. All-inclusive resorts line this southern coast from Lagos to Quarteira, making good deals easy to come by.
Albufeira and Alvor are popular among families, and you'll find a number of all-inclusive resorts with on-site water slides and water parks here. If you're looking for laidback, Olhos de Água (near Albufeira) has a handful of luxury all-inclusives. As for Portugal's islands, you'll find all-inclusive resorts on both Madeira and Porto Santo, as well as options across the Azores.
Compare all-inclusive holidays to Portugal from £307pp


9. Cape Verde (Cabo Verde)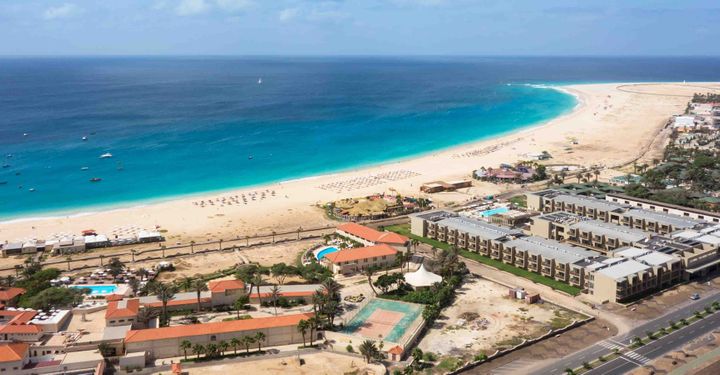 Ten volcanic islands make up Cape Verde. For all-inclusive holidays, you need to know about two: sun-drenched Sal and laidback Boa Vista. Sal is a little more built up than its southern neighbour – expect lounger-lined beaches and an excellent range of all-inclusive resorts, especially around the colourful town of Santa Maria. It's also great for diving.
Boa Vista's main draw is its sweeping golden sands (Praia de Santa Monica is some 10km of untouched beauty), less-developed towns and watersports opportunities – windsurfing is particularly popular here. There's only a handful of all-inclusive resorts; many are highly rated and can be found around Praia de Chaves.
Compare all-inclusive holidays to Cape Verde from £944pp


10. Barbados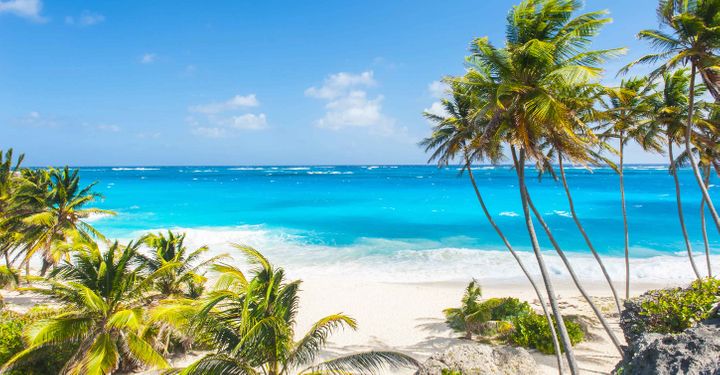 Caribbean countries know how to do all-inclusive holidays right. You've got the regular inclusions – three main meals, snacks, soft drinks and house beer and wine and your land-based activities – as well as watersports, which come as standard in many resorts.
In Barbados, you'll find many of the most popular all-inclusive resorts on the southwest side of the island, where a string of beach towns run from Hastings to Dover. St James, on the west coast, is also worth checking out if you're after all-inclusive.
Compare all-inclusive holidays to Barbados from £2,148pp


Have a comment or question about this article? You can contact us on Twitter or Facebook.