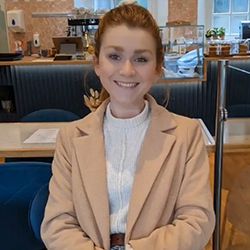 I've always had a fascination with travel thanks to many a family Sunday evening spent watching the likes of Planet Earth and Wild at Heart. Indulging in two guilty pleasure gap years from the age of 19 well and truly cemented the travel bug and fueled what is now a full-on love affair with travelling the globe and hoping to inspire others to do the same.
I feel incredibly lucky to have travelled quite extensively, from an expedition trip to Northern India hiking the Himalayas to chilling with rock wallabies on Australia's Magnetic Island. Additional travels and holidays have taken me to Europe, Southeast Asia, Mauritius, South Africa and Australia's east coast. I'm always studying my travel scratch map, eager to add another destination to the bucket list!
A childhood obsession with keeping journals and a degree in English Literature brought me into the world of writing and a desire to branch into the travel writing industry was the natural step when it was time to give the old backpack a rest and be an "adult". You'll see articles here covering everything from trending destination hotspots and the latest deals to helpful guides and advice for our travel savvy customers.