Best Cities To Visit In Europe This Year
9 cities to visit now (while they're still quiet)
August 14, 2020
By Joey Tyson
After months of difficult lockdowns, cities across Europe are slowing re-opening for tourism. On top of that, the UK has added a number of countries to its travel corridor list, meaning you can travel without the need to quarantine in your destination and on your return home.
Here, we round up the cities you can visit now, without the crowds, plus any Covid-19 essential information you need to know.
*Please note: The Covid-19 situation in these destinations may change at any time and with little warning. Before booking your trip, check the FCO advice and make sure you're comfortable with the T&Cs of your holiday operator.

1. Bratislava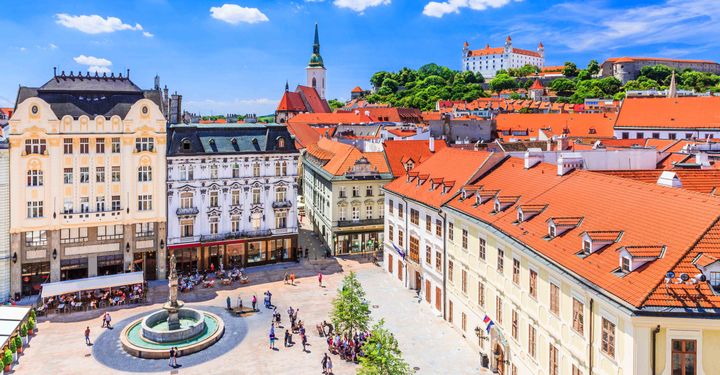 Bratislava has always been a bit of a bargain destination, but it's even better value for money at the moment, thanks to the city's new 72-hour city campaign.
Under the scheme, travellers who book two nights' accommodation at certain hotels will get an extra night absolutely free. On top of that, you can get the city's 72-hour pass for the price of a 48-hour card, too. Sounds like a good deal to us.
There's plenty to pack into three days, with theatres, restaurants, shopping centres, and museums all open for business. However, you will need to wear face masks inside (for dining, this is only at the entrance), and on public transport.


2. Ljubljana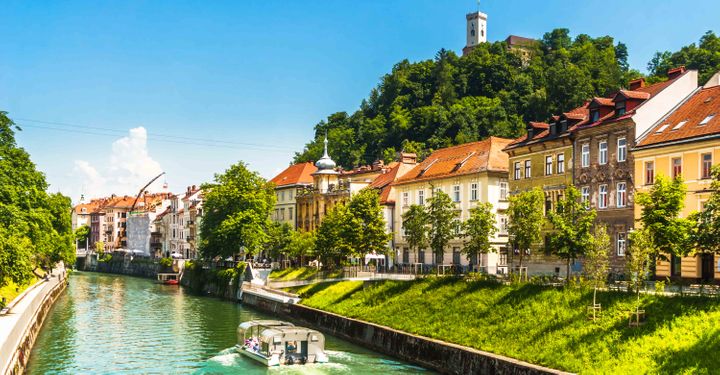 Back in May, Slovenia was the first European nation to officially declare the pandemic over. In the last few months, Ljubljana has begun welcome back international tourism, with things slowly returning to normal in the capital.
Most tourist attractions are now open again, including the city's grand hilltop castle, and the wonderful outdoor Central Market. Make use of the city's pretty outdoors with a stand-up paddleboard tour along the Ljubljanica river, which snakes through the centre. Another bonus, Ljubljana is less than a 30-minute drive away from lovely Lake Bled and its famous church island.
Across Slovenia, masks in indoor public places and on public transport are required.


3. Tallinn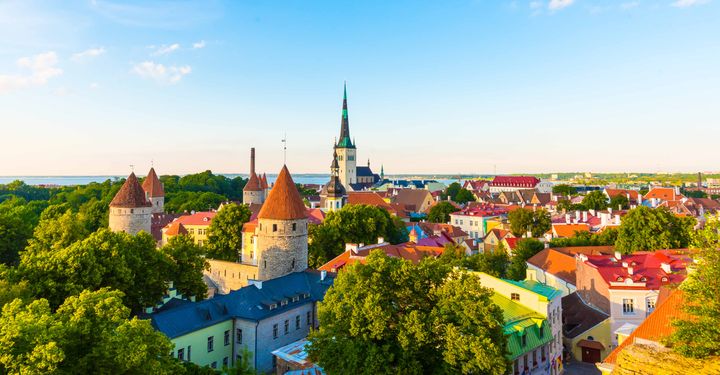 With one of the lowest rates of Covid-19 in Europe, destinations don't come much safer than Estonia right now. And Tallinn, the Balkan state's handsome capital, is pretty much open for business.
Restaurants, bars, museums, galleries and theatres are all operating with some safety measures in place, while events (both indoor and outdoor) with restricted capacity have resumed across the city. Besides Tallinn's spectacular UNESCO-listed old town, must-sees include the Kadriorg Art Museum, Alexander Nevsky Cathedral, Fotografiska Tallinn.
Masks are not compulsory in Tallinn, but they are recommended in crowded areas such as shops and on public transport.


4. Venice
A deserted St Mark's Square, empty canals and face masks – all have become unusual yet common sights for Venice. In fact, it could be the quietest time to visit the famous Floating City in a generation.
And it looks set to last the summer. Italian cruises will resume from August 15, but two of the country's biggest companies, MSC Cruises and Costa Crociere, will not be docking in Venice for the foreseeable. The EU-wide ban on US tourists means that large groups of American travellers will be absent this year, while other large tour groups from non-EU nations are also unlikely.
Of course, Venice's medieval core was not designed with social distancing in mind, but with so few tourists currently visiting, keeping your distance shouldn't be an issue.


5. Athens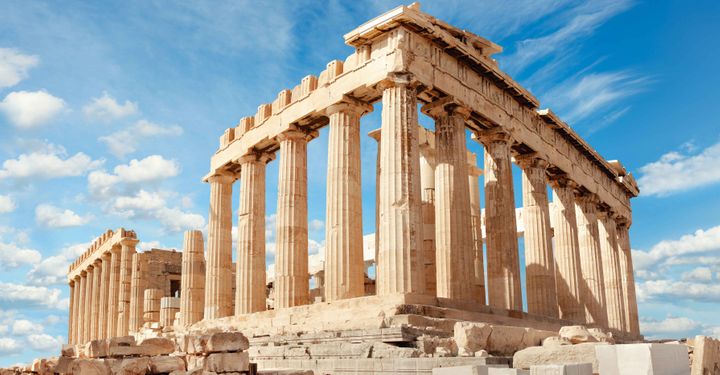 Greece's handling of the pandemic attracted praise from all over the world. As a result, Athens was one of the first major cities to resume tourism.
Go now to see the iconic Acropolis in relative peace, sip Greek wine in uncrowded al fresco cafes and rooftop bars and enjoy the capital with the locals. Museums and archaeological sites are open with restricted entry (book online in advance; masks must be worn); most restaurants are open with physical distancing in place.
You'll need a face mask for public transport and some shops, while social distancing must be practiced where possible. You'll also need to fill out a Passenger Locator Form (PLF) 24 hours before you enter the country.


6. Prague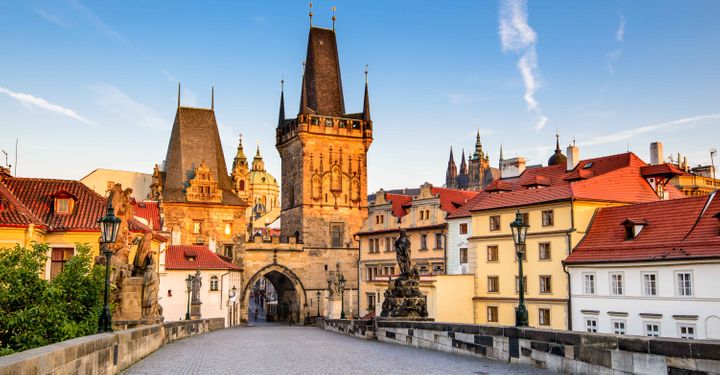 Prague is usually teeming with tourists at this time of year; its popular sights, such as Old Town square and Prague Castle, mobbed with crowds. Right now, you're more likely to enjoy the Charles Bridge to yourself with just a handful of others.
Similar to Bratislava, Prague has also launched a new campaign to tempt tourists back. Through "At home in Prague", travellers can earn points based on how many nights they stay in the city. The points can be then be used in exchange for entrance fees or guide services at popular tourist attractions.
It might be even cheaper than usual, too, as prices at some city centre restaurants and bars have reportedly dropped – as if you needed an excuse for a cold Czech beer.
In general, Prague has fewer restrictions in place than a lot of major cities. Masks must be worn on the city's metro system.


7. Krakow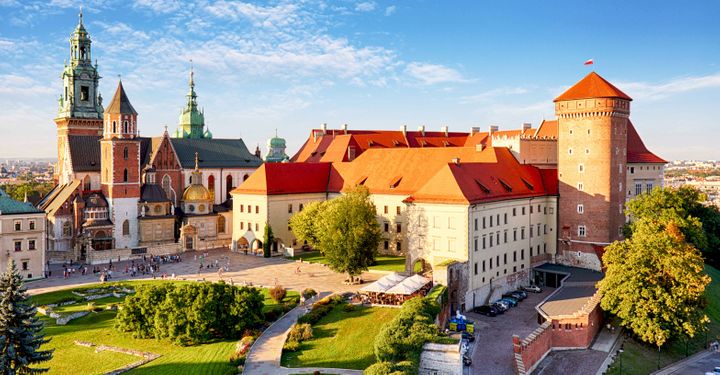 Krakow's beautiful medieval old town is much quieter than usual at the moment, but attractions, such as Oskar Schindler's Enamel Factory, the Wieliczka Salt Mine, and the Auschwitz memorial and museum, are all open with special safety measures in place.
There are also plenty of outdoor activities and events taking place over the summer, for example, EtnoKrakow/Crossroads music festival, and the Krakow Summer Picnics (think family fun days every Sunday over August), at Bednarski Park.
In terms of general Covid-19 guidelines, you don't need to wear a mask in open public spaces, but you should try to stay 1.5 metres apart from people where possible. Masks are compulsory on public transport.


8. Copenhagen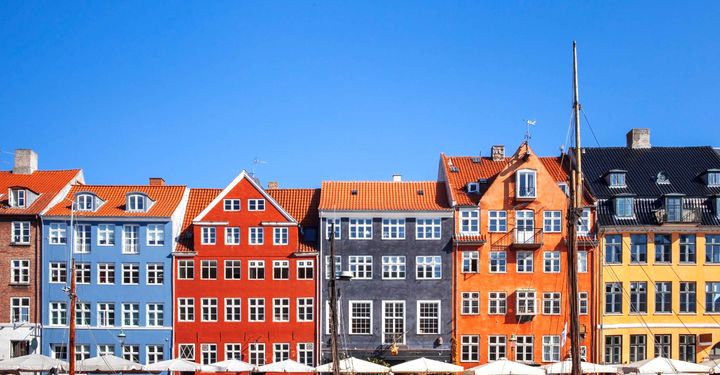 If you're thinking of a trip to Copenhagen this summer, you'll need just under a week spare. Denmark is only accepting tourists with a minimum of six days booked in the country.
Luckily, there's plenty to keep you occupied in this stylish city. Most of Copenhagen's top cultural sites are open as usual, including the SMK National Gallery, The National Museum, and Tivoli Gardens theme park.
There are plenty of ways to experience the city outdoors, too. Bicycle tours are particularly popular, as is swimming at the Islands Brygge Harbour Bath.
Face masks are recommended on public transport; some shops may have limited entry numbers; and bars and restaurants are open with social distancing in place.


9. Dubrovnik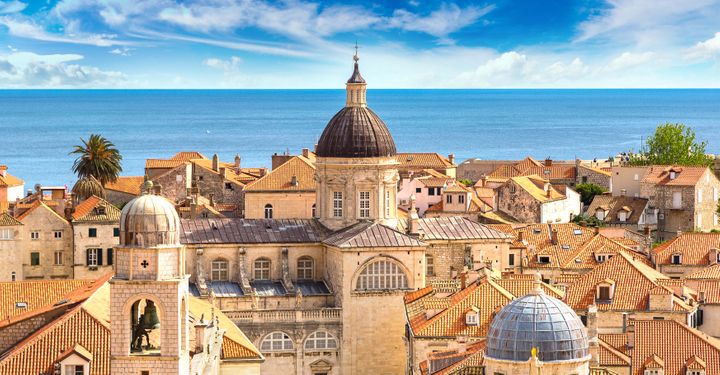 The Game of Thrones effect has sent tourists to Dubrovnik in their thousands over the last few years. While travellers are beginning to venture back to this picturesque walled city, it remains much quieter than usual.
Like Venice, cruise ships are not currently docking in the city – although that could soon change – while large tour groups from outside of Europe are missing.
For the most part, things are returning to some sort of normality in Dubrovnik, with restaurant and bars open to customers, and beaches, pools and parks also welcoming back tourists. The city has relatively few Covid-19 cases, while some parts of Croatia are completely free of the virus.


Have a comment or question about this article? You can contact us on Twitter or Facebook.