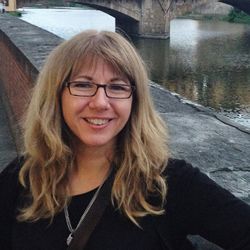 When I was 11, my parents shipped me off to their region in what was then Yugoslavia to spend the summer with relatives. Since then, I haven't wanted to stop travelling. That long hot summer also set off a lifelong love affair with Eastern Europe, where I return as often as humanly possible. Nowadays, I regularly go to Croatia and Serbia, and can't resist popping into their former Yugoslav neighbours Slovenia, Montenegro and Bosnia.
I've had a parallel love affair with France and Italy too, which I've been able to exploit over the past 20-odd years as a travel journalist. You'll find my articles in UK newspapers including the Guardian, the Telegraph, the Independent and the Evening Standard, and I'm also the contributing travel editor of The Lady magazine. Occasionally I'll do reports for BBC Radio 4's From Our Own Correspondent, and I've also written and updated numerous guidebooks on France and Croatia for Insight Guides, Berlitz and Frommer's.
Although I often stick to European destinations, I go further afield from time to time. But I like to share some of the more unusual sights of my favourite places. You can follow me on Twitter @mary_novakovich and Instagram @marynovakovich.